Callaway Big Bertha B21 Irons Review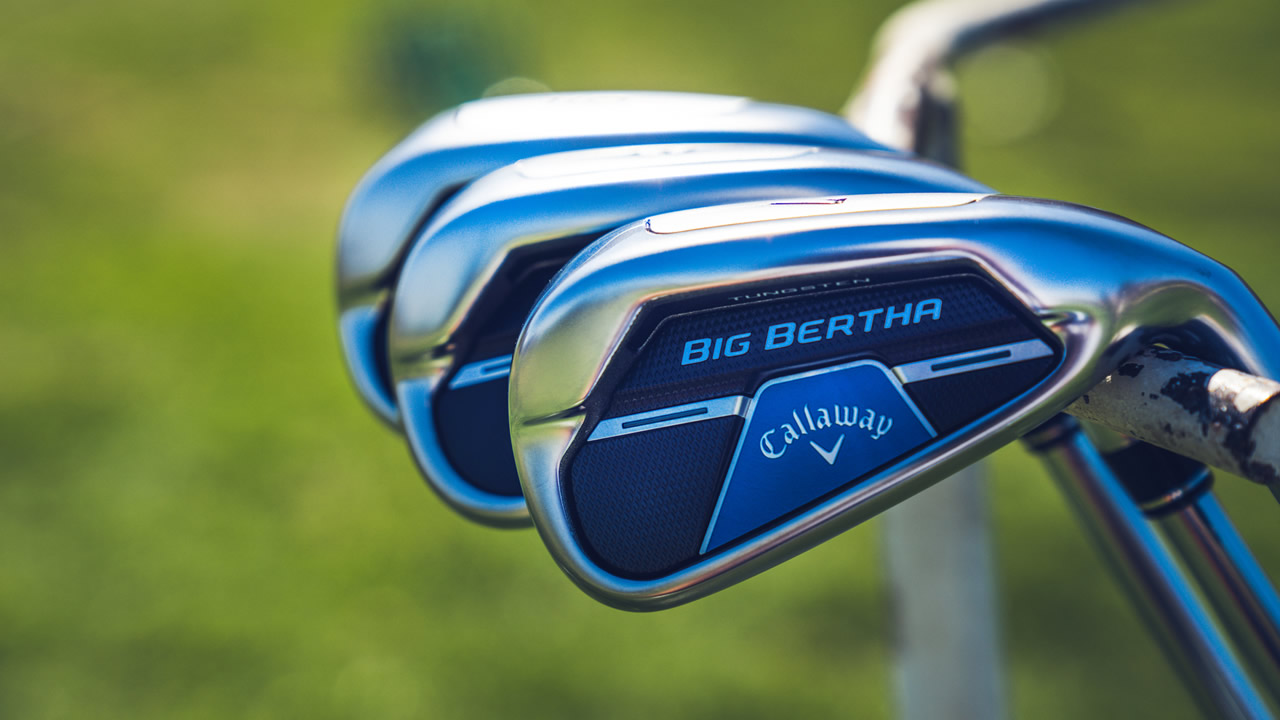 Big Bertha B21 irons were released in 2020 to respond to a big influx of new golfers in 2020. They're not just capitalizing on the heritage of the Big Bertha name here. These new irons from Callaway continue a long tradition of game improvement equipment.
Irons Meet Artificial Intelligence
These are the first Big Bertha Irons to be designed with Artificial Intelligence (AI) The same technology was also used to design the Epic Flash and Mavrik drivers, as well as the Mavrik Max and Apex irons. The Big Bertha 21 line also comes at a time when Callaway is introducing its first line, REVA, designed for female golfers from start to finish.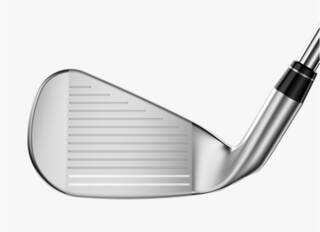 Classic Big Bertha Design
The design of these irons features a classic blue, black and chrome color combination that will appeal to a wide range of golfers. Its less trendy than the orange accents on the Mavrik Max irons (also by Callaway.)
These are noticeably more bulky than other irons on the market, but that's to be expected in the super improvement category, and with the Big Bertha name behind the product. That's not to say that these can't be enjoyed by a fairly wide range of golfers.
Distance Boosting Technology
Beginners and senior golfers of all levels will appreciate the extra boost in distance that these irons offer. These irons are a good choice for a mid to high handicap golfer who tends to slice the ball, offering good distance and high launch. They work well with slow swing speeds and are forgiving for off-center strikes.
Here is some of the key technology at work in the Big Bertha B21 Irons.
Tungsten energy core - positioned in the sole to improve launch and forgiveness, even on off-center strikes.
A.I. designed face - Flash face cup improves forgiveness. Paired with the 360 Face Cup flexes and released at impact to improve distance.
Proprietary urethane microspheres absorb unwanted vibration at impact.
Clicky Sound and Limited Feedback
Even though these are a good choice for golfers who want to improve distance and stability, there are still a few drawbacks to the Big Bertha B21 irons. The sound at impact is more of a click than a thud, and it doesn't offer much feedback about off center strikes. You'll find there is less control with the shorter irons as well. Most of all, these irons have a strong offset and a wide sole that just might be too much for some golfers.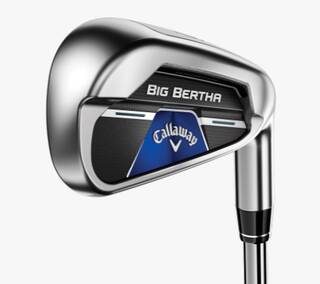 Big Bertha B21 vs. Mavrik Max Irons
If you're looking to buy a new set of irons from Callaway, you can't help but notice the similarity between the Mavrik Max and Big Bertha 21 irons. The main differences (besides the color scheme) is that the Mavrik irons are about 10% less expensive and are categorized as game improvement irons. In comparison, the Big Bertha 21 irons are in the super game improvement irons.
Big Bertha 21 irons are available in a steel or graphite 7-piece set. The stock shaft options include the Callaway RCH Irons (graphite) and KBS Max CT80 (steel). These irons come with Golf Pride Tour Velvet 360 Soft grips. Here is a breakdown of the key differences to help you decide which set of irons is best for you.
| | | |
| --- | --- | --- |
| Club | Mavrik Max | Big Bertha 21 |
| Offset | Moderate | High |
| Sole Width | Wide | Very Wide |
| Forgiveness | High | Very High |
| Launch | High | Highest |
Which Pros Use Callaway Irons?
Since Big Bertha B21 irons are meant for a mid to high handicap golfer, there aren't any Callaway pros that use it. They tend to favor the MAVRIK drivers instead.
Some of the pros who use Callaway Irons include:
PGA Tour
Xander Schauffele
Phil Mickelson
Marc Leishman
Will Gordon
Francesco Molinari
LPGA
Carlota Ciganda
Sandra Gal
Georgina Hall
Andrea Lee
Morgan Pressel
Big Bertha 21 Irons Specifications
| | | | | | | | | | | |
| --- | --- | --- | --- | --- | --- | --- | --- | --- | --- | --- |
| Club | 4 | 5 | 6 | 7 | 8 | 9 | PW | AW | SW | LW |
| Loft | 19° | 22° | 25° | 29° | 33° | 38° | 43° | 48° | 54° | 60° |
Who Should Buy Big Bertha B21 Irons?
If you're a mid to high handicap golfer who wants to upgrade your irons, the Big Bertha 21 set is a good choice. These irons will improve launch and distance, and are forgiving with off center strikes. It's a good idea to make sure the profile and sound at impact work with your personal preferences. Expect less feedback with the shorter irons and a bigger head size as well.