David Glenz - Biography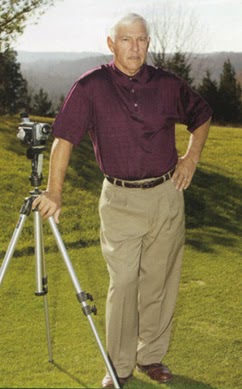 David Glenz graduated from the University of Oregon in 1971, after having his best college playing year and being voted to 2nd Team All-American. In the fall of 1971, he qualified for the PGA Tour and embarked on a 6-year career on the PGA Tour. After his stint on the PGA Tour, he turned his energy toward teaching golf, starting as the teaching professional at Winged Foot Golf Club in New York. For the next three years, David gave over 1000 lessons each year.
In 1981, David became the head golf professional at Morris County Golf Club in Convent Station, New Jersey. During his 10 years at Morris County he again gave over 1000 lessons per year, developing many young players including Karen Noble who represented the USA in the Curtis Cup and the World Cup. He also maintained a phenomenal playing career in New Jersey golf by winning 4 New Jersey State Opens, the New York Metropolitan Open, 2 Nissan Classics, the Dodge Open, 2 New Jersey PGA Championships, and 4 New Jersey PGA Match Play Championships. Based on his playing achievements, he was voted "Player of the Decade" in the 1980's and was voted into the New Jersey PGA Hall of Fame.
In 1991, David opened The David Glenz Golf Academy offering golf schools and private golf lessons at The Crystal Springs Resort in Hamburg, New Jersey. Crystal Springs Resort is less than 60 miles from New York City and offers the best in New Jersey golf.
Because of his dedication to teaching golf, David was voted Teacher of the Year 8 times by the New Jersey PGA. In 1998, the PGA of America honored him by being voted "National PGA Teacher of the Year." He has been honored by Golf Magazine as a Top 100 Teacher and by Golf Digest as a Top 50 Teacher.
David has given golf lessons to over 100 PGA, LPGA, and PGA Senior Tour players as well as hundreds of mini-tour players and club professionals. The real strength of the academy lies in the development of golf schools in New Jersey for the beginner, intermediate, or advanced player. With the proven golf school concepts, all ability levels have shown unparalleled improvement. The real benefit of the golf schools proximity to New York City and the population of New Jersey is the student's accessibility to follow-up with individual golf lessons.
The highly trained staff at the David Dlenz Golf Academy enhances the student's improvement through the application of a unified concept developed by David Glenz. The teachers at the David Glenz Golf Academy are very experienced and extremely competent at assessing a student's problems and developing a roadmap toward improvement in their golf game.