The Importance of Your Legs in Your Golf Swing
Updated January 20, 2022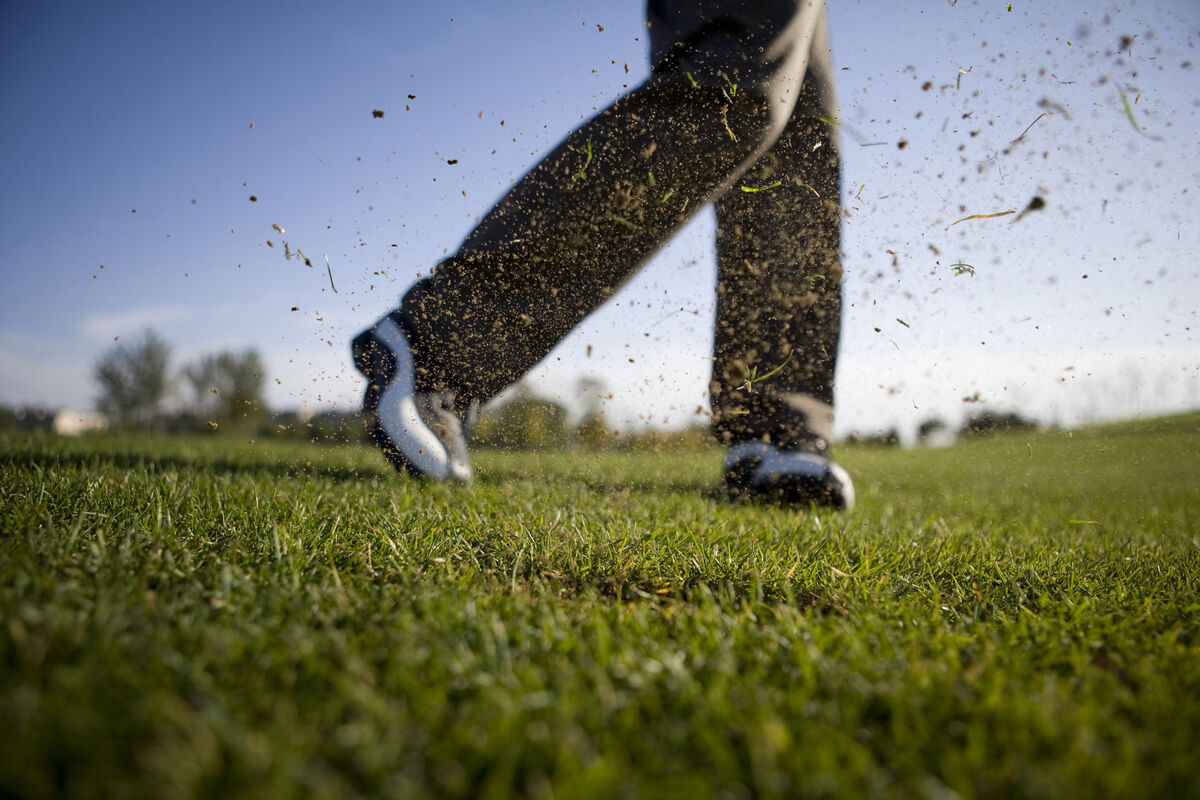 The Lower Body and Your Golf Swing
How much time have you spent thinking about your legs during your golf swing. What do they do? Well the interesting thing is there are four answers.
They support, in other words at address they are supporting you by virtue of how you spread your feet, where your knees are in relation to your feet, the worst thing you can do is this, the best thing that you can do is that, where your knees are literally over your feet.
As you swing to the top they support you in a totally different manner, there is some straightening in the rear leg while there is some inward bending in the front leg and yet the front foot stays on the ground.
On the forward swing they initiate the forward swing because the forwards swing begins from the ground up, for those of you that are not very good players yours begins from the top down.
So here we are, we initiate the forward sing by the left leg pulling back and the right thigh slamming in to it. The final thing that your legs do over here in the follow through is they support you from now a totally different position.
Common Problems With Your Legs
Let's look at it again. Address, top, impact, finish. When you are taking a lesson and that person is speaking to you about your legs make sure you understand whether they are talking about at address, at the top, at impact or in your follow through. Any one of those four locations can cause you to hit stray shots. One of the common tendencies on the back swing is the right leg straightens out to much and when it does it does not allow weight to move to your right leg. The simple fix is keep your kneecap directly over your shoe laces. I have turned in my right leg but I never pulled my right knee back. Now turn that around, the lead leg, the left leg for me, it does pull back, it gets inside of where those shoe laces are. That is to allow your hips to rotate through the shot. Your legs in the golf swing are extremely important for strength, support, initiating and finally balancing you on your follow through. Never forget about your legs because you can not walk very far without them.