Guide to Fantasy Golf: How to Win DFS & Season-Long Leagues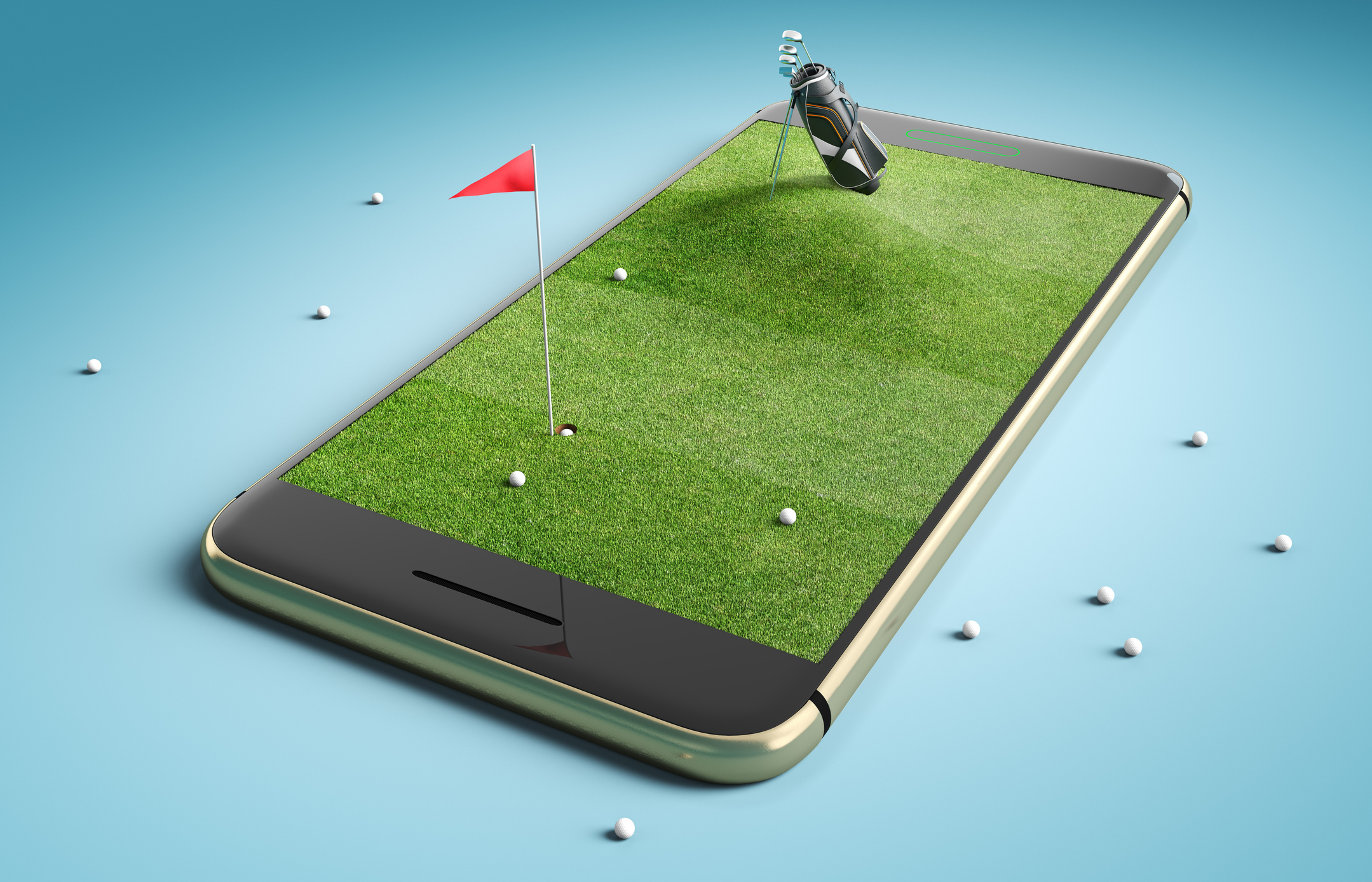 More people play fantasy golf today than ever before. Whether you choose a season-long or DFS (Daily Fantasy Sports) league, here are some tips on where to play and how make a few bucks along the way.
Is Fantasy Golf For Real?
It's estimated that roughly 65 million people play fantasy sports, with 15% of those people tapping into the fantasy golf sector. That means about 9.5 million people are invested in fantasy golf.
In your fantasy golf league or lineup, you wager based on how those real-life players perform. The better they do on the course, the more points you collect. 
Types of Fantasy Golf Leagues
There are two main types of fantasy golf leagues. Let's look at each and go over the details, points, and how to win.
Season-Long League
If you play fantasy football with friends, you're already familiar with what a season-long fantasy league is like. With golf, it's no different. Each person in the league creates their own team and a draft is held to determine which players make up your roster. Depending on your league, this will normally include 6-8 players per team.
One fun wrinkle in a season-long league is to periodically re-draft within the season. This shakes up the rosters and standings and keeps everyone on their toes.
With a season-long fantasy golf league, you can adopt many of the same aspects as a fantasy football league. You can allow trades, waiver pickups, bench spots, and in some cases, roster spots for injuries.
 
Scoring
Scoring a season-long fantasy golf league is quite simple. Your set roster for the given week is awarded, per player, a number of points based on how they finish the tournament. The better the finish, the more points each player receives. Your team is matched up against a different opposing team each week and your team's record is updated accordingly.
How to Win Fantasy Golf
Much like fantasy football, your draft is critically important to winning your fantasy golf league. Do your research before the draft so you know all the up-and-coming players, injuries, and who performs well on particular courses, grass types, or course setups.
Another huge key to winning is by watching the waiver wire and picking up free agents along the way. This is a great way to snatch up a player who perhaps wasn't drafted but is performing well in tournaments.
One specific key to look for is how many tournaments each player on your roster typically plays each year. If some of your players tend to take a lot of tournaments off, plan to have them on the bench more often than others.
Where to Play Season-Long Leagues
Here are a few great choices if you're interested in joining a season-long fantasy golf league:
Daily Fantasy Sports (DFS)
Season-long fantasy golf walked so DFS golf could run. It wasn't long after football began daily fantasy that golf reached new heights with the same format. After all, golf is tailor made for daily fantasy because each tournament has four rounds and you can start anew each day.
You can set up daily fantasy golf leagues between friends, but the most popular option is to simply create a profile on a popular daily fantasy site and compete against hundreds, perhaps thousands of other fantasy enthusiasts. These can be free or you can invest some of your hard-earned money.
In DFS golf you can choose from leagues that are truly daily, meaning just one round of a tournament, or commit to one lineup for a tournament-long, four-day competition.
In a daily league you select a roster before the round, which is usually around six players. Before the first round, players are flighted based on their ranking and anticipated performance. Pick a certain number of players from each tier to complete your daily roster. As rounds move on, players are reshuffled based on their new projected finish in the tournament. You can choose to play a single day or all four. In a tournament-long competition you again pick your lineup before the first round, and this will be your lineup through the entire tournament.
Scoring
Scoring daily fantasy golf is similar to season-long scoring. Players are awarded points based on their scores, tournament finish, and other on-course stats such as birdies and eagles, while losing points for bogeys and doubles. If the league you're playing in values a birdie more than the cost of a bogey, stack your roster with birdie-makers rather than players with the lowest scoring averages.
How to Win DFS Golf
Daily fantasy golf is all about what's happened in the distant past and the recent past. If you're looking for an edge in rounds one or two of a tournament, look back to the previous year's field to find players who finished well. It's common to hear tour pros talk about how a course "fits their eye well." If a player really likes a layout, chances are they'll be consistently good each year at that event.
As far as recent history, look at how players performed the previous day or within the last month to give you an edge. Perhaps there's a player who's five shots off the lead but finished the second round with a score of 62. That is certainly someone to consider for your round three daily roster.
If you're looking for value picks, try to add one or two players to your roster who have performed well from tee to green throughout the season, and are perhaps just a hot putter away from a win or top-5 finish, which would be a nice boost to your fantasy team.
In a tournament-long league, try to pick players who have a track record of making cuts. There's nothing worse than having half your lineup miss the cut while the rest of your league laps you over the weekend.
Where to Play DFS Golf
Here are a few sites where you can play daily fantasy golf:
Conclusion
Playing in a season-long or daily fantasy golf league can be a great way to stay close to what's happening each week on the PGA Tour, it can also be a fun way to stay in touch with friends and have some friendly competition. With any site that requires payment options, read the terms of each site and play within your financial comfort level.