How to Stop Losing Distance as You Get Older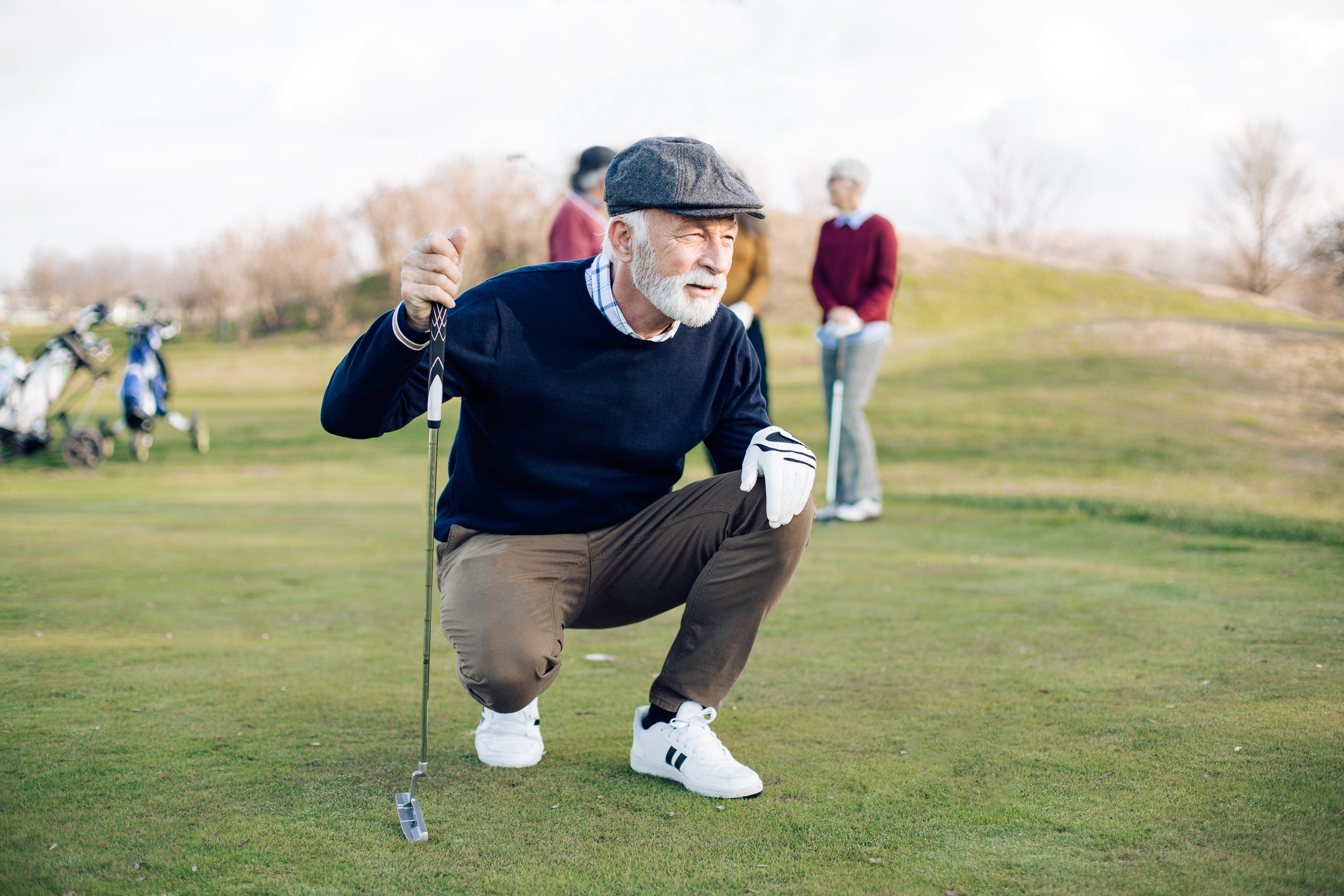 Golfers can do many things to stop losing distance as they age. But the two easiest ways to continue hitting the ball a decent distance are equipment changes and swing changes. In fact, golf equipment manufacturers have developed a variety of technologies that are designed to allow older golfers to hit the ball far enough to continue enjoying the game. A more difficult way to sustain distance is through fitness and flexibility training. Not all aging golfers are willing to commit to such a program. But the great Sam Snead, who won professional tournaments into his 40s, argued for lifetime flexibility as the key to good golf in the Golden Years, so it's worth considering.
Instructions
Difficulty: Moderately Easy
Tips & Warnings
Think about forgetting your ego and moving up to the next tee box. Maybe you've always played from the blue tees (or even the black tournament tees). As you age, you can shorten the golf course and retain your distance by shifting to the white tees or the gold senior tees. Golf courses offer different teeing options for precisely this reason. If you're a female player who hasn't used the ladies; tees, consider it as you grow older.
Get rid of long and even middle irons, replacing them with woods or hybrids. Long irons need to be hit crisply in order to generate enough backspin to produce height and distance. Older players may want to switch to hybrids or woods to replace their 3, 4, 5, and even 6 irons.
Distance isn't everything. Almost every golfer loses distance as he or she ages. Remember that you can be long but in the trees, or short but in the fairway. Ironically, as you lose distance, your scores may improve because you become more accurate.