Sell Used Golf Balls the Easy Way to Make Extra Cash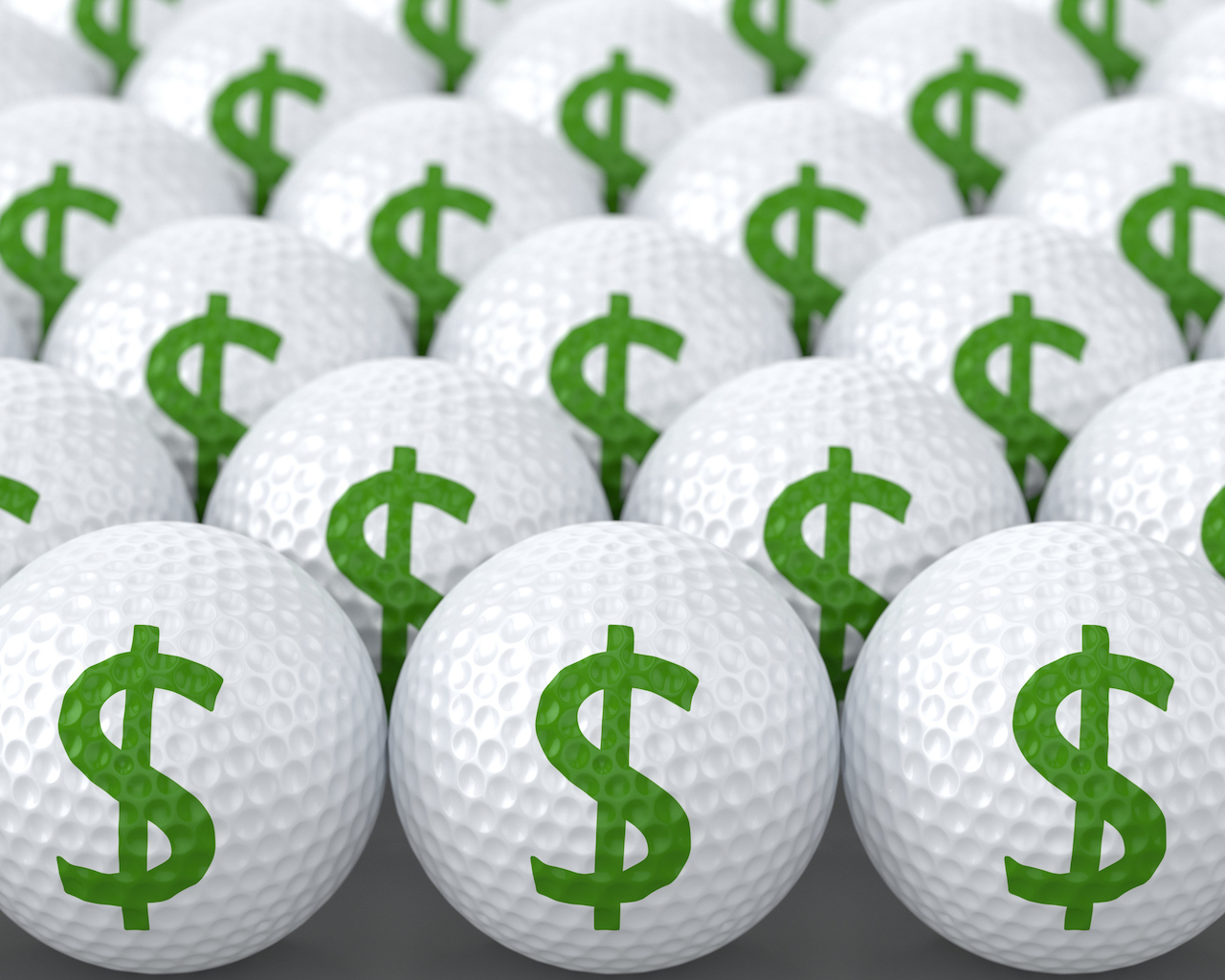 If your're looking for a side hustle, selling used golf balls can be an easy way to make a few extra dollars. You'll need to source the golf balls and make a few investments in order to get going in your used golf ball venture. Here are some tips to help get you started.
How to Source Used Golf Balls
Obviously, you'll need used golf ball inventory to sell. So where are the best places for you to scour?
Golf Courses
This might be the most obvious, but also the most effective. Go to the local golf course or country club and make a deal with management. Tell them you sell "after market" golf balls and that you would like to use their club as a resource. A deal like this should yield around 20 to 25 percent of your revenue to the golf club.You will have to be open to collecting the golf balls at the times and days that the club offers you to do so.
Don't be surprised if courses choose to not work with you. Legality and insurance reasons may prohibit clubs from making a deal that involves non-workers on the golf course.
Golf Course Neighbors
Another route is going door-to-door with residents who live on the golf course. Many homes that back up to golf holes accumulate golf balls in their back yards. Inform the homeowners that you'd be willing to pay them for the golf balls they collect from their property.
Re-Sale Shops
Take a few minutes to stop in at local re-sale shops to see if they've taken in any golf balls. This can be a great way to find a good deal on golf balls that need minimal cleanup and can be sold quickly.
Collecting Golf Balls
How you collect your golf balls will be determined by how you're getting your supply. At minimum, invest in a golf ball retriever so you can collect used golf balls from ponds.
If a golf course has granted you permission to enter its water hazards, some snorkling gear would allow you to get to the bottom of ponds and collect a lot fo golf balls.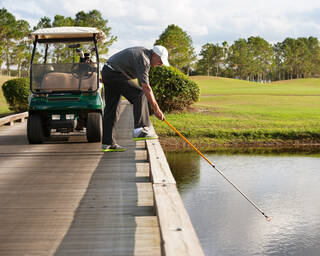 Sorting and Categorizing Used Golf Balls
Once you've collected your golf balls, it's time to sort and categorize them. The easiest way to do this is by separating them by brand: Titleist, Bridgestone, Srixon, and so on. After you've separated the used golf balls by brand, categorize them by model. Titleist Pro V1, Titleist Pro V1X, Titleist Velocity, and further.
As you separate the golf balls, throw out any that clearly have defects such as cuts or the outer layer is chipping away.
Cleaning Used Golf Balls
After you've separated and categorized the golf balls you've collected it is time to clean them. Cleaning the golf balls is somewhat labor intensive, but it will also determine your price points. A few methods for cleaning used golf balls include:
Using a bucket, toothbrush, dish soap, and some old towels to get all the heavy dirt off of them.
Putting the golf balls in the top rack of the dishwasher and running a normal cycle.
Purchasing a handheld golf ball washer such as the CleanFlight golf ball washer.
If selling used golf balls will be your main source of income, look into purchasing a smaller capacity automated golf ball washer.
Grading and Selling Used Golf Balls
After you've cleaned the golf balls, grade them by condition. 
"A" golf balls should be nearly perfect. Sell them for $1 to $2 each depending on what brand and model they are. For example, Titleist Tour Soft will sell for less than Titleist Pro V1. Use retail costs to determine which models of balls fall into which price point.
"B" golf balls have light markings on them. Sell them for $.50 to $1 each depending on brand and model.
"C" golf balls are yellowed or have some tree or cart path markings on them. Those should be sold for around $.25 each.
Any golf balls that don't sell can always be repurposed into parts for a golf ladder game.
The best place to sell your used golf balls in online, with eBay or Craigslist being two of the best options. Sell the golf balls by the dozen, or, make a larger lot of 100 or more if you have the inventory.