How to Fill in a Golf Score Card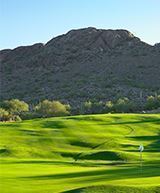 Learning how to keep score in golf is a relatively easy chore, but one that should not be taken lightly. Filling in a scorecard is a big responsibility in any match or tournament, because you will have the responsibility of keeping the official score. The other players can check with you and challenge your numbers, but ultimately you will have the ultimate responsibility.l
Instructions
Difficulty: Moderate
Write down the names of your three playing partners as well as your own name. Give each name a line in the scorecard. If you are playing in a handicap-type event, ask your other playing partners for their handicaps and mark them down in the space given for handicaps on the scorecard.
Mark down each score as you complete the hole. You will obviously know your own score and you should also count the strokes for your playing partners. Ask them their score for each hole and then compare it with yours. If there is no dispute, mark it down. If there is, tell your playing partner how you came to your figure. It is up to him to convince you that you made a mistake if you are going with his figure.
Total up the scores for each player at the end of nine holes. Mark it down on the scorecard. Let each player know his 9-hole total. Since you are going over each score on each hole, there should not be a dispute.
After your round is over, total up your scores for the second nine holes and then add the two 9-hole totals together. This is the gross score for 18 holes.
Subtract the handicap number from each player's score. If Player A has an 18-hole total of 88 with a 12 handicap, his net score will be 76. That total will be compared to the other handicap totals of the other players in the tournament.
Tips & Warnings
Keep a pleasant attitude when keeping score. Most people will be honest when reporting their scores.