Getting Masters Tickets: Inside the Lottery Process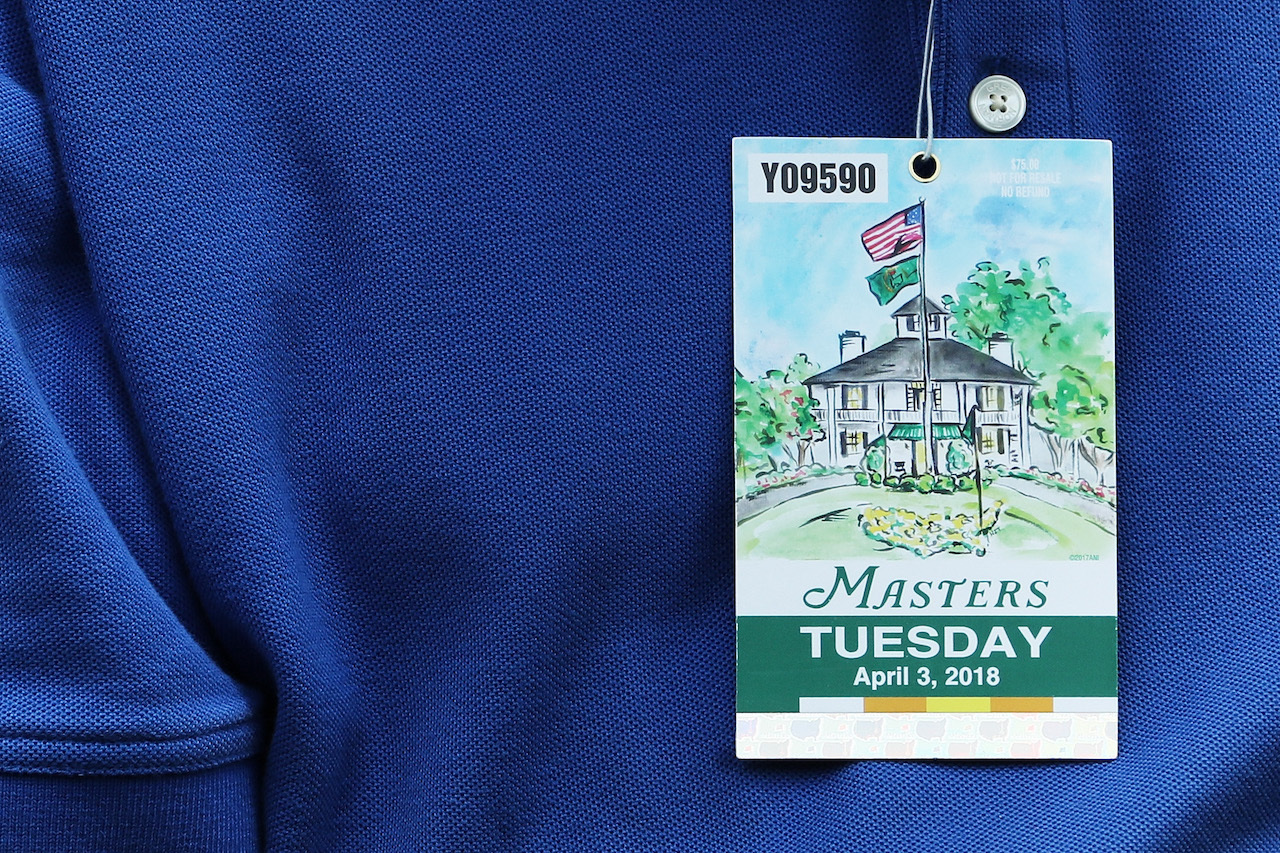 Impossible. Fat chance. Highly unlikely. These are just a few of the things one might hear when putting in an application for Masters tickets.
As one of the hardest tickets to get in all of sports, one cannot simply buy Masters tickets. Instead, hundreds of thousands of golf fans take to the Masters lottery each year to see if they'll be one of the chosen few to walk to the hallowed grounds of Augusta National Golf Club. Here's an inside look at that process.

Where To Enter
The only place to apply for Masters tickets is on the official Masters website. Every year a few sites will advertise that they have a lottery as well, but those sites are not reputable or authorized to sell tickets.
Shortly after the Masters ends, the application and lottery process opens for the next year's tournament. If you're subscribed to receive updates directly from the Masters, you'll get an email to let you know that the application for next year is open. Be sure to apply before the deadline.
When Do You Hear Back?
Typically, those who enter the lottery for Masters tickets will know in early July if they've won or not. You'll be notified by email, and it's one of the most highly anticipated emails you'll ever open. It's only mildly dramatic to say this email could change your life.
Who Can Enter?
Anyone age 21 years or older can apply for Masters tickets. You must apply for tickets for yourself, not anyone else. You are allowed to apply for all practice and tournament days, but will only be eligible to win one per year.
How Much are Tickets?
Winners of the lottery don't know exactly how much tickets are until it's time to purchase. Based on recent years you should plan on paying $75 or more for each practice round ticket and $115 or more for each tournament round ticket.

If you receive any sort of email from the Masters that begins with, "Congratulations!" you should be thrilled. Even if you only score tickets for a practice round, attending the Masters is something you will cherish for the rest of your life.

If you win the lottery for an actual tournament round, Thursday- Sunday, you've struck golf bucket-list gold. While the practice rounds are an amazing experience, the competitive tournament days are filled with drama and highlights. Either way, you'll want to make sure you leave Augusta National with some official Masters gear.

Masters Food Menu
When it comes to concessions, the Masters is known for its reasonable prices and unique menu items.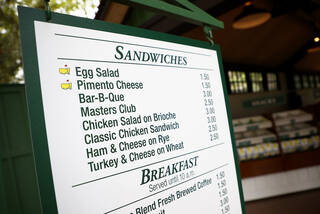 Pimento Cheese Sandwich
It's almost impossible to follow the Masters without hearing about a pimento cheese sandwich. For $1.50, there's no reason not to treat yourself to an authentic, Augusta National staple.
Egg Salad Sandwich
Egg salad sandwiches are traditionally polarizing. You either love them, or hate them. But at the Masters, there's no room for hate, and for $1.50 you should experience this tradition unlike any other.
You Didn't win. Now What?
Join the club. Many apply for Masters tickets year after year with no luck. There is, however, always the option of trying the secondary market for tickets, but be prepared to spend significantly more than face value of the ticket. Reputable ticket sites will offer practice round tickets for up to $1,000 per ticket. Tournament round tickets are almost a guarantee to be over $1,000 and could fetch up to $3,000 for the final round.

Be sure to apply for tickets every year. Hopefully, your time will come one day. Until then, enjoy the enhanced television coverage that the Masters offers in addition to a fantastic app where you can watch featured groups, Amen Corner, and much more.