Repairing Common Electrical Problems on an E-Z-GO Golf Cart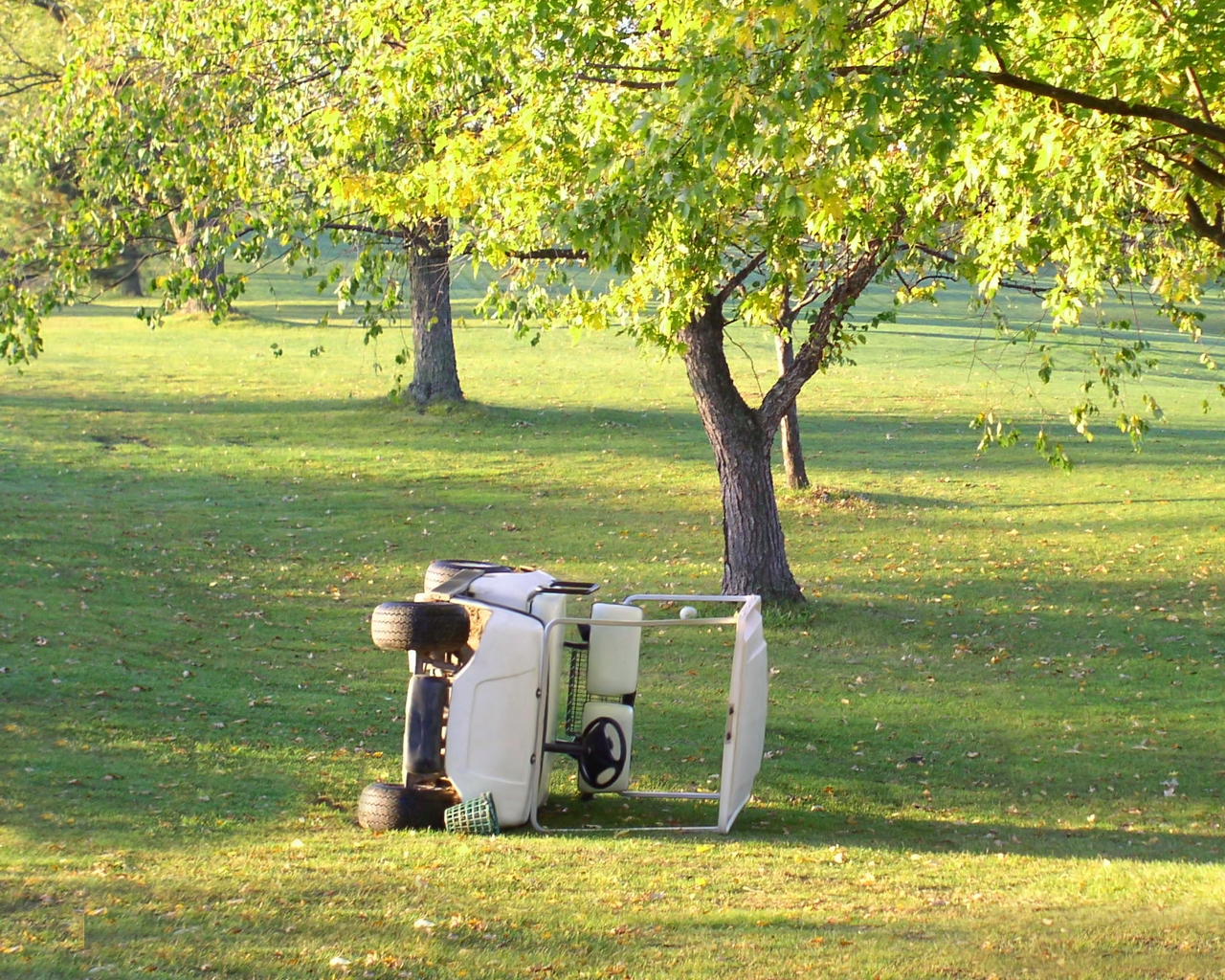 Whether you work at a golf course or you've made the decision to invest in your own personal golf cart, you want to make sure that your transportation is in top-notch shape. Even though golf carts don't go through the extremes that your car does, they will still encounter issues and need maintenance along the way. It's important to try and stay ahead of potential problems, but some are unavoidable.

Electrical problems can occur in golf carts that are used daily or seasonally. E-Z-GO has a great track record of producing safe and reliable golf carts, but even this brand name needs some troubleshooting from time to time. Here are some common electrical problems and solutions that you might run into with your E-Z-GO golf cart.
Check What Works
If your golf cart won't on, check what is and is not working. Attempt to turn your headlights (if applicable) on and off a few times. If the cart has a built-in GPS system, attempt to power it on manually. Finally, if the golf cart has an auxiliary port, attempt to plug-in something, such as a phone, to see if it takes a charge.
If none of the above work, it's likely that the cart's battery requires a full charge. It takes 8-10 hours to fully charge an EZ-GO cart and it's best to not unplug before that time. A good rule of thumb to avoid this situation is to always plug-in your cart at the end of the day.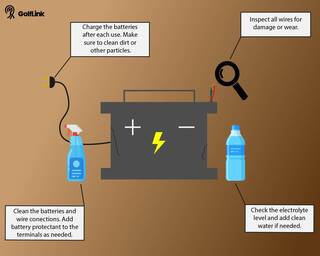 Battery Inspection
Have a pair of safety glasses and acid resistant gloves handy. Access your battery connections to see if any are loose, frayed, or corroded. Visually inspect each connection. If any appear significantly frayed or broken, you will need to replace the battery cable. If they look intact, twist each battery connection back and forth to test for tightness.
Corrosion can result in power loss while operating your golf cart, or possibly just a loss of power when traveling uphill. If you notice corrosion, use a wire brush to remove it. Wash the top and sides of the batteries with a solution of 2 tsp. of baking soda and 1 quart of water. If you do not see results, consider replacing the battery connectors.
E-Z-GO recommends regular maintenance on your golf cart, especially if your particular ride is subject to rain, mud, and changes in weather.
Thankfully, you can access user manuals for further information on all E-Z-GO models.