Ryder Cup Qualifying For Both Teams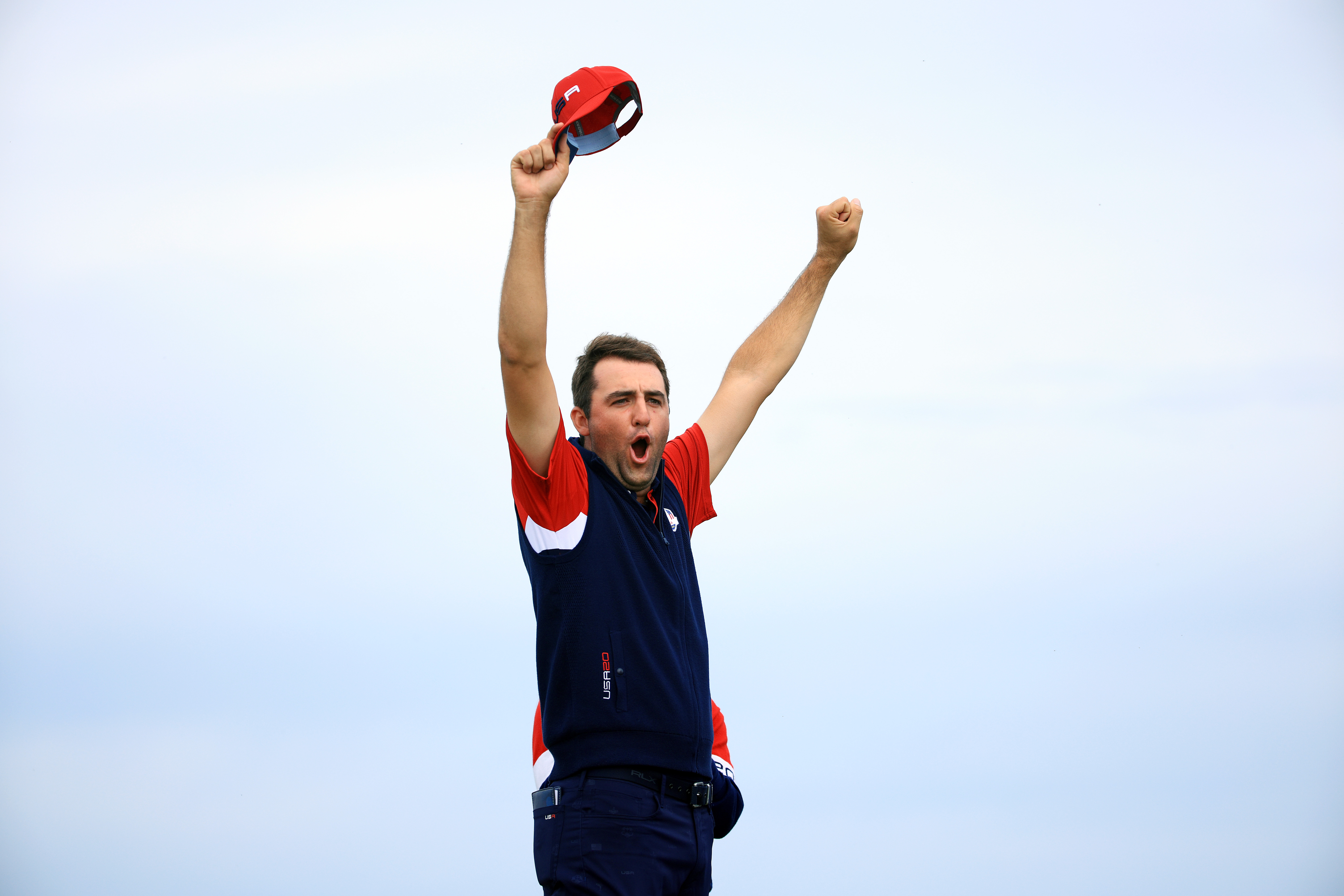 The conclusion of each Ryder Cup brings a new challenge for many of the top golfers in the world: qualifying for the next Ryder Cup. The two-year process is a marathon of points accumulation capped by excruciatingly tough decisions made by both captains. It's hard to keep up with exactly how players qualify for the Ryder Cup, but we've broken it down so you can keep tabs on what events are the most important to your favorite player's Ryder Cup chances.
U.S. Ryder Cup Qualifying
After years of somewhat unorganized decisions that led to lackluster Ryder Cup showings from U.S. teams, the Americans have adopted much more consistency in how Ryder Cup players are selected. The new system is based on player input and transparency from each captain. After a decisive victory at Whistling Straits in 2021, it appears the new red, white, and blue formula is working.
RELATED: How Are Ryder Cup Captains Selected?
U.S. Ryder Cup hopefuls begin earning points beginning on January 1st of the year that precedes the Ryder Cup, and point accumulations ends after the BMW Championship, a FedEx Cup Playoff event just weeks before the Ryder Cup. So, for the 2023 Ryder Cup, points can be earned from January 1, 2022 until August 20, 2023.
The top six players in the points rankings automatically make the team. The remaining six spots on the roster are captain's picks and allow each captain the opportunity to form the team to his liking. Captain's selections are announced after the Tour Championship and FedEx Cup Playoffs conclude.
Points are earned in conjunction with money won at events. This is an adjustment from 2021 due to the PGA Tour's series of elevated events which have much larger purses for 2023. Here's how points are earned in 2023:
Events between January 1st and the BMW Championship earn 1 point per $1,000 earned at the event
The winner of the Masters, PGA Championship, U.S. Open, and British Open earn 2 points per $1,000 earned
Players who make the cut at major championships but don't win earn 1.5 points per $1,000 earned
No points are given at PGA Tour opposite-field tournaments. These are events that run opposite of much larger tournaments. Examples include the Puerto Rico Open (played opposite of the Arnold Palmer Invitational) and the Barracuda Championship (played opposite of the British Open).
European Ryder Cup Qualifying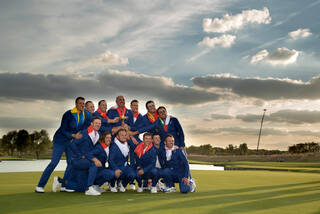 The Europeans are in a bit of a transitional stage as far as the Ryder Cup goes. 2021 opened many people's eyes to how young and promising the U.S. side appears to be for the long term. Europe has a mix of older veterans and unproven young talent. In addition, the birth of LIV Golf makes the future captaincy of Ryder Cup Europe unclear. Potential disqualifications include Lee Westwood, Ian Poulter, Sergio Garcia, and Paul Casey. In fact, Henrik Stenson's involvement with LIV cost him his title as captain of the 2023 team, which Luke Donald then took over.
European Ryder Cup hopefuls earn points beginning at the DP World Tour's BMW PGA Championship (not the same as the FedEx Cup event) the year before the Ryder Cup, which takes place in September. Points are earned until a predetermined date, usually around three weeks before the matches begin. For 2023, points are awarded from September 8, 2022 until September 3, 2023.
Europe also awards six top spots as automatic qualifiers, but those selections are delegated to the top three from the European points list and the top three from the Official World Golf Ranking (OWGR). From there, the European captain selects his six captain's choices to complete the team.
The European formula awards players points based on their finish in tournaments that qualify for Ryder Cup points. The more prestigious the event, the more points are awarded. Tournaments are divided into the five levels with varying points allocated, outlined below. Here are the complete point values for each tournament finish (1 through 65) at each level of tournament for European Ryder Cup qualifying.
Major championships and the DP World Tour Championship are worth 6,000 points
Rolex Series events and World Golf Championship events are worth 5,000 points
Events with a purse of $5 million or more are worth 3,500 points
Events with a purse of $2 million to $5 million are worth 2,500 points
Events with a purse of $2 million or less are worth 1,500 points
No points are given to events that conflict in any way with Rolex Series tournaments
U.S. vs. Europe Qualifying Process
There are some stark differences between how the U.S. and European Ryder Cup squads are determined. With Europe having much more tour ground to cover, they must adapt their system a bit more than the U.S. does. In the end, however, both sides have six automatic qualifiers, six captain's picks, and 12 total players.
The System Works
Although the U.S. and European Ryder Cup teams are determined in different fashions, each side operates its point system to work with the events at hand. In comparison, the U.S. having most of its points coming from within our 50 states makes it much easier to grasp. Europe is forced to cover much more ground, which is why every so often a qualified name might be unfamiliar to you. No matter which players assemble every other September, the Ryder Cup remains the most exciting event in all of golf.