How to Make an Electric Golf Cart Faster: The Dos and Don'ts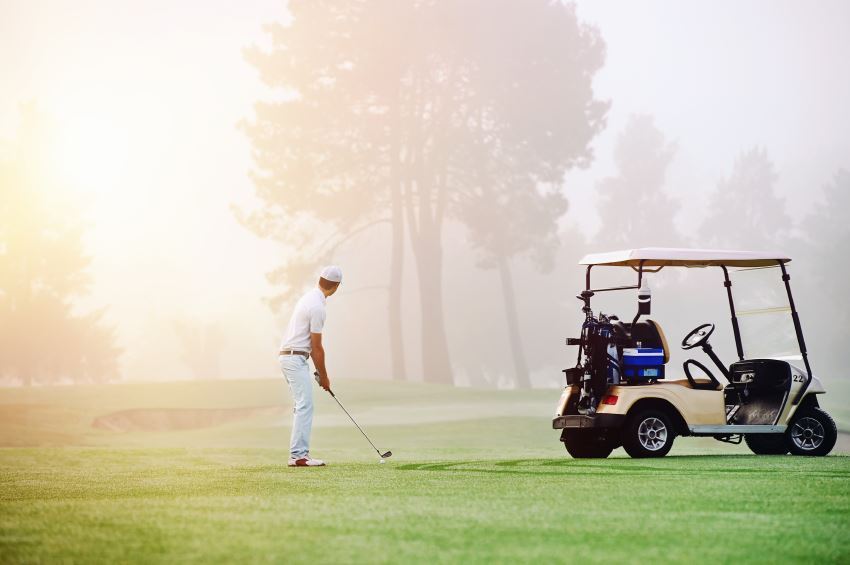 Owning your own personal golf cart certainly has its advantages, especially if you live in a cart-friendly community or belong to a private country club. As time goes on, the number of electric golf carts replacing gas carts continues to grow. One thing that electric cart owners find themselves wondering, however, is how do you make an electric golf cart faster?
Fortunately, there are options out there to give your electric golf cart a little more "pep," but it's important to do so in the correct manner, and above all else, safely. Considering electric golf carts don't have governors like gas powered carts, the old-school method of simply removing the governor is not an option.
Dos to Make an Electric Golf Cart Faster
To make your electric golf cart faster, there are some dos and don'ts to get you on the speedy track. Try any or all of these tips for picking up the pace in your cart.
Consider Replacing Your Speed Control
Consult with your golf cart manufacturer, but replacing your speed control can increase your speed to 20 mph or more, depending on your upgrade. A typical electric cart without an upgraded speed control tops out around 12 mph. If you go this route, anticipate an upgrade cost around $700.
Replace the Existing Motor
If you really want your cart to go faster, consider replacing the motor with a high speed/torque upgraded electric motor. This is probably the most extreme measure you can take to remedy your speed issue, and you can expect this to cost around $1,000 with labor.
Perform Regular Maintenance
Make sure to keep up with the regular maintenance of your cart. This includes battery and wiring inspections, refilling battery water, washing the cart, and anything else mentioned in your specific manufacturer owner's guide.
Check the Tire Pressure
It sounds trivial, but low tire pressure will cause the cart to ride "heavier" and lead to slower speeds. Most golf carts require around 20 psi per tire, but be sure to check your owner's guide for specific manufacturer recommendations.
Keep the Battery Charged
Plug in your electric cart at the end of the day, whether you've used it for nine or 18 holes. Having a fully charged battery will ensure top speeds while on the course.
Don'ts of Making a Golf Cart Faster
There are plenty of safe and reasonable steps you can follow to help make your electric golf cart faster. But following the above guidance is where to draw the line. Don't attempt the following steps, as you'll likely put yourself in danger or cause irreversible damage to your cart.
Don't Hunt for Information on Social Media
Anybody can post anything on social media. When it comes to altering your golf cart, you should only trust experts, not those who play one on Twitter.
Don't Purchase Parts From an Unreliable Seller
Before purchasing any parts to upgrade your golf cart, always look to see if the company is an authorized reseller of your cart's products. Make sure to read verified reviews from other customers so you know what to expect.
Don't Attempt to Alter Your Golf Cart Yourself
Let the experienced professionals do the work, especially if you do not have the proper knowledge of how to perform the task. Attempting to perform the work yourself can result in having your manufacturer's warranty voided.