How to Charge the E-Z-GO Golf Cart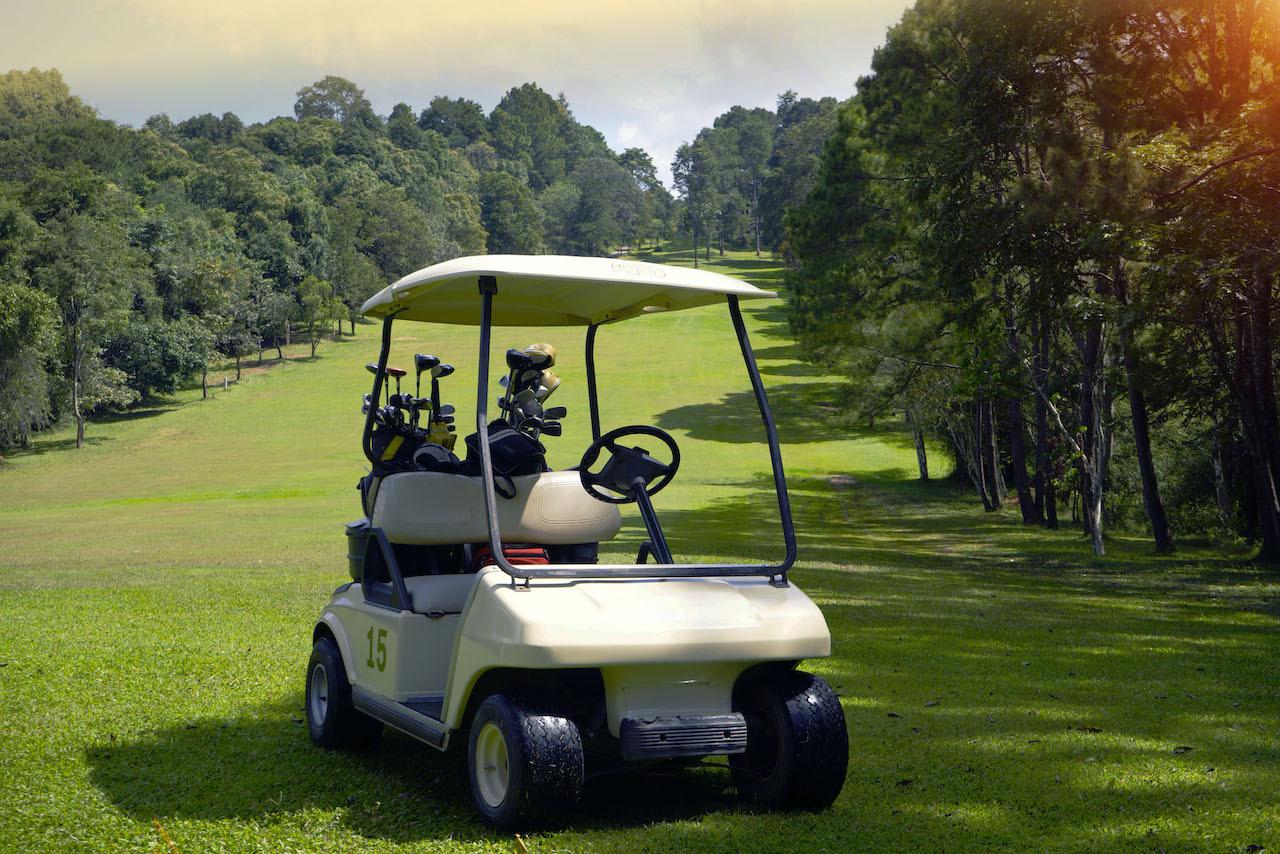 EZ Go Golf Carts are a popular model of golf cart for home and commercial use. They have been in existence for a number of years and offer an extensive selection of golf carts to choose from. Their products are well-known for being some of the most reliably built golf carts on the market with both electric and gas powered options available when you are shopping for a cart. A common task for the electric golf cart owner is charging your EZ Go Golf Cart.
Instructions
Difficulty: Moderately Easy
Buy an EZ Go Golf Cart charger from the manufacturer or your local retailer if you did not acquire one when you purchased your cart.
Confirm the golf cart battery charger by inserting it into a power source (wall outlet) and then plugging the charger plug into your golf cart's charging receptacle.
Observe the LED lights on your charger. They will flash red if your cart's batteries are significantly discharged, and green if the amount of discharge is slight. You should also see a total amperage of approximately 21 amps on the charger.
Charge the cart batteries until the charger turns off. EZ Go golf cart chargers detect when the batteries on your cart are fully charged and shut down on their own. If you do not allow the charger to fully charge the batteries, they can become unbalanced and require replacement sooner than normal.
Conduct an equalization charge monthly in order to eliminate sulfation and stratification. This is a separate option on your EZ Go charger and should be conducted after you have fully charged the batteries.
Resources