How to Attend the U.S. Open Golf Tournament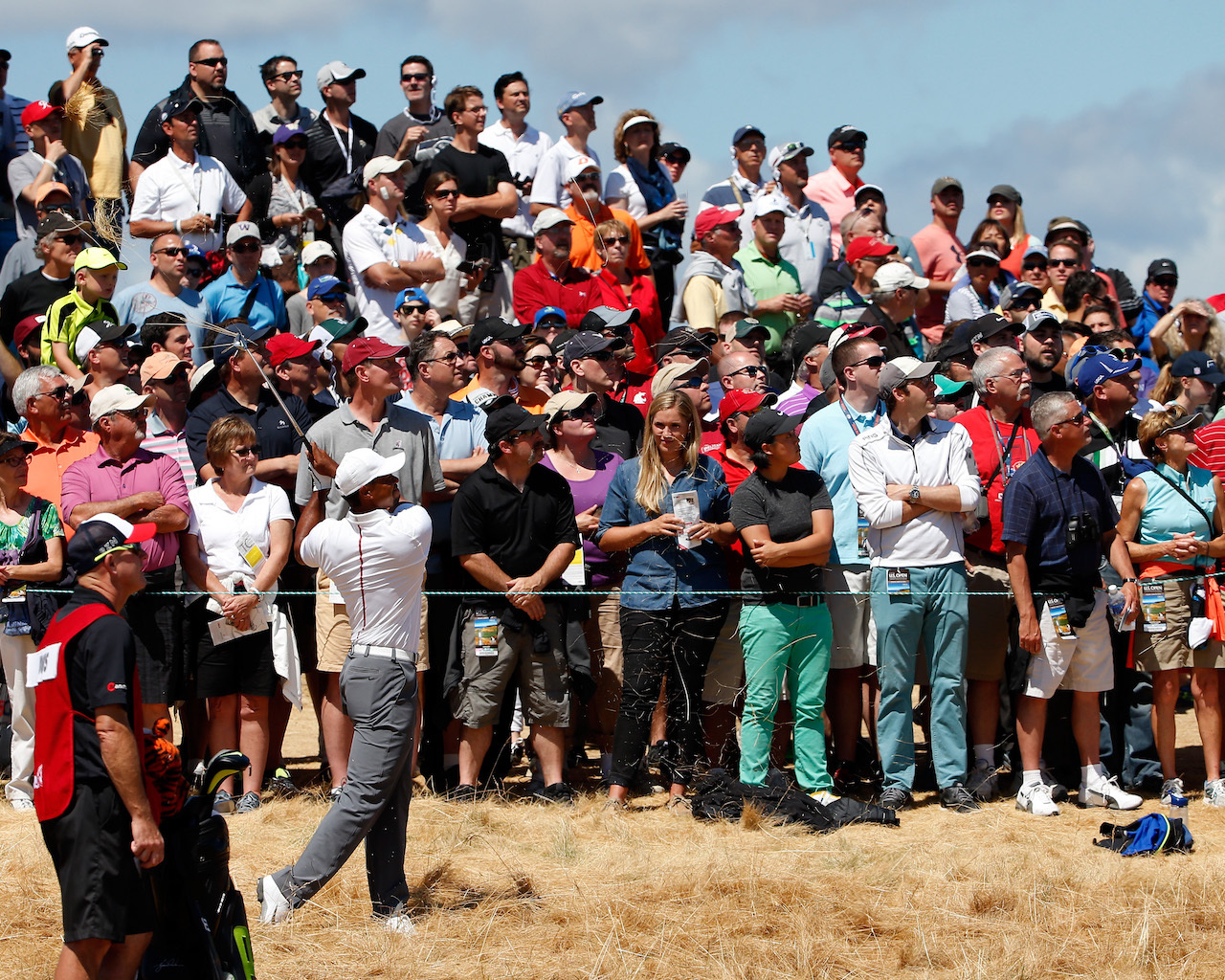 If you're interested in attending the U.S. Open, you're in luck. There are several ways to attend what is widely considered the most difficult test in professional golf. Here is how you can get your U.S. Open tickets for 2022 and beyond, along with some helpful tips.
On Sale Date
Tickets for the 2022 U.S. Open went on sale in June of 2021 on the USGA's website, and have since sold out.
Where To Purchase Tickets
The best place to purchase U.S. Open tickets is on the USGA's website, however, since the 2022 event is sold out you will have to explore some other options if you're interested in attending.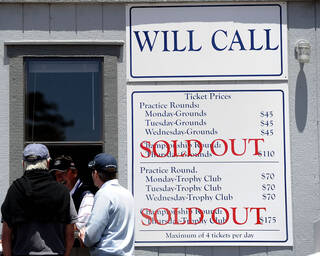 Online Aftermarket
The best option for purchasing tickets to the 2022 U.S. Open is the online aftermarket. It is highly recommended that you purchase from reputable sites such as StubHub or Vivid Seats because they offer guarantees on your purchase.
You can find cut-rate sites that offer much lower pricing, but your chances of purchasing counterfeit tickets are very high. If it seems to good to be true, it probably is.
Another great place to find U.S. Open tickets is eBay. Just be sure to check the seller's ratings and recent sales to see if there are any red flags or cause for concern.
Onsite Aftermarket
At any live sporting event, there are people standing outside near the venue selling tickets. This strategy can be hit or miss, but you should probably err on the side of caution and assume those tickets are fake.
Ticket Prices
U.S. Open general grounds ticket prices typically have a face value starting around $50 for practice rounds and increasing $40-$50 per day, with Sunday being the most expensive day.
Here is what you'll likely pay for 2022 U.S. Open tickets by way of the online aftermarket.
Practice Rounds (Monday, Tuesday): $80 to $100
Practice Round (Wednesday): $100 to $150
First Round: $350 to $400
Second Round: $450 to $500
Third Round: $500 to $550
Final Round: $550 to $650
If you're looking to go to the 2022 U.S. Open in style you can also find premium passes such as at the Trophy Club which cost two, three, or even four times as much as the general grounds tickets.
Future U.S. Open Sites
If you want to plan a trip to a future U.S. Open, there are currently 15 future U.S. Open sites that have been determined, including all but one year the remainder of this decade:
2023: The Los Angeles Country Club
2024: Pinehurst Resort & Country Club
2025: Oakmont Country Club
2026: Shinnecock Hills
2027: Pebble Beach Golf Links
2029: Pinehurst Resort & Country Club
2030: Merion Golf Club
Tips for Getting Future Tickets
The best way to get tickets for any of the future U.S. Open tournaments is to watch the USGA website for updates. The U.S. Open is held in June each year, with tickets for the following year usually going on sale around that time.
Another option is to become a USGA member because members usually get advanced ticket purchasing opportunities. The cost to become a USGA member is around $40 for the year.
Conclusion
Attending the U.S. Open is one of the greatest experiences in all of golf. Seeing the best players in the world tackle the toughest conditions is something every golf fan should see in person. Just be sure to plan out your strategy for obtaining tickets to the yearly championship.