How to Lay Up Smart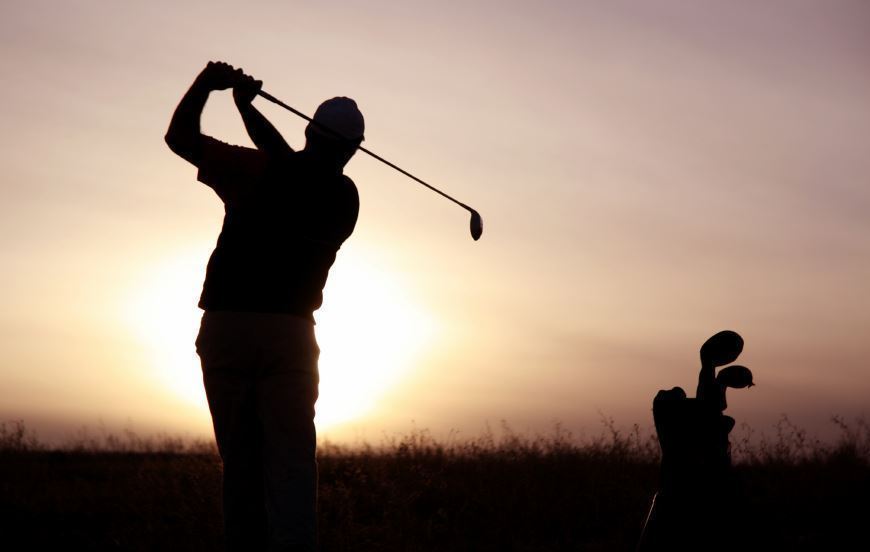 The mental game behind golf is something that all players have to contend with. You may be involved in a battle with your playing partners, or it could be a club championship or big tournament that will advance your status. Golfers are often in a position of having to make a decision of whether to go for the green or lay up and prepare for the next shot. Taking the safe route is often the smarter way to go and will produce winning results.
Instructions
Difficulty: Moderately Challenging
Go to the driving range and learn how far you can hit your clubs. When you are in the middle of your match, you don't want to be guessing how far you can hit the ball. Instead, you need to know. Hit each of your clubs 10 times in a row and make sure your mechanics are where they should be. You should know exactly how far you can hit it after 10 swings in a row.
Make sure you go for the fairway and not the green when you have a second shot on a par 5 of more than 250 yards. You may have hit your driver 300 yards and have a 260-yard shot to the green for your second shot. Unless you are a touring pro, you would be making a mistake to think you could hit a 3-wood to the green from that distance. You would better off with a 5-wood or hitting a hybrid club to within 50 yards of the green. That layup will allow you to take a wedge and go for the eagle with that or set up a birdie.
Lay up on any par-5 green that is surrounded by water. If you are 240 yards or more from the green on your second shot and there is water guarding the green, do not take the bait and go for the gusto. Instead, take a 3- or 4-iron and set yourself up with a good third shot rather than risk going into the water.
You need to lay up short when you are hitting into a green that has a sharp downhill roll on the front. This could be a par 4 or a par 5 where the green looks inviting but the front half has a severe down slope. Your ball will fly and hit the slope and instead of bouncing forward it will roll backward. A golf course is preset with several tricky holes that look makeable but are actually traps for the aggressive golfers.
Know where you stand when you are in the middle of your match. If you are in the lead or near it and you are not at the end of the round, there is no need to take unnecessary chances when you are facing water hazards or deep bunkers. You will have several holes when you can "go for it" and you won't be facing a significant penalty. But when you are playing a hole with hazards, lay up and take your chances on the next hole.
Tips & Warnings
By laying up instead of going for it on a hole with difficult hazards, you will have a chance to make a birdie on the following hole. Going for the gusto too often will burn even the best golfers. You don't want to take unnecessary chances.