How to Spot a Fake Odyssey Putter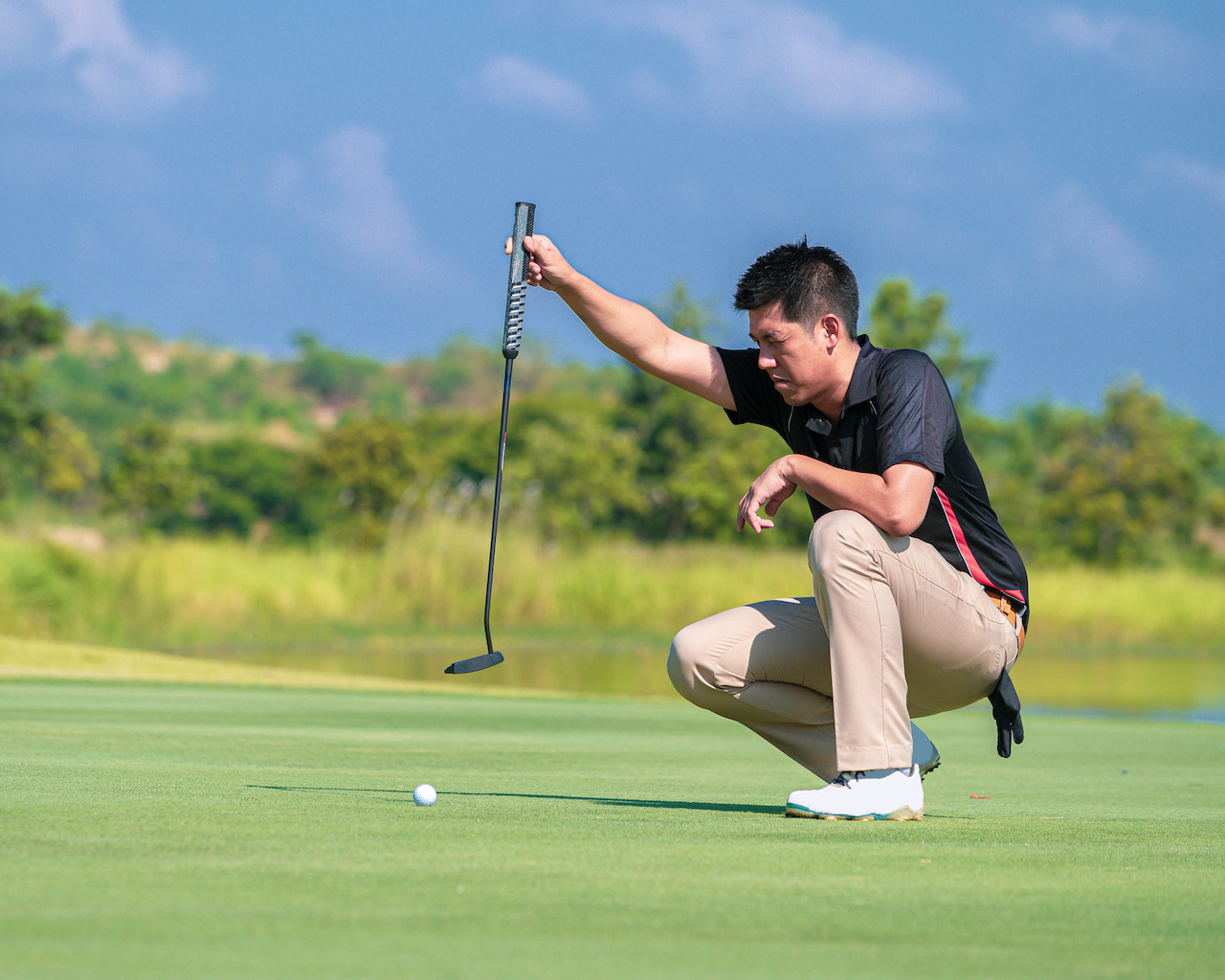 Counterfeit golf equipment has become a sizable industry over the past decade, with nefarious characters--mostly in far-off places like China and Korea--manufacturing cheap knockoffs of highly popular golf clubs and trying to sell them in places like America and the United Kingdom for severely undercut prices. Odyssey putters, one of the more popular brands, are a particular target of these putter pirates. Keep these points in mind when you think you might have spotted a fake.
Instructions
Difficulty: Moderate
Serial number: Make sure your Odyssey putter has a serial number engraved at the back of the hosel. If the number is printed anywhere else, it is likely a fake. Also, if the engraving is uneven or otherwise unprofessional looking, it could be a fake. You can also confirm serial numbers with Callaway customer service if you are still unsure of the club's authenticity.
Color: Original, new Odyssey putters usually have nearly flawless finishes and very specific color schemes. If the putter you are considering has an uneven or faded finish or a color that doesn't match the usual Odyssey colors--look at an authentic putter or print advertising materials from Odyssey to compare--you may be looking at a fake.
Paint job: The name "Odyssey," model names and numbers, and face markings are all painted very precisely when Odyssey putters are manufactured. If the paint in these areas is "outside the lines" or inconsistent, you may be looking at a fake--or at least a factory second. Make sure the paint job on a new putter is as flawless as the finish.
Spelling: Some counterfeiters are not very careful and prefer not to proofread the spelling on their work. If your putter reads "Oddessy" or "Oddyssie" or anything other than the correct spelling, or if the lettering doesn't look level or correct in some other way, you are probably holding a counterfeit club.
Grip: Make sure the club you're considering has a new, standard Odyssey grip. These are usually black with white hash marks, or red or white with black lettering. If the grip is a replacement or worn more than a new grip should be, you may have a problematic club.
Tips & Warnings
Make sure you purchase your golf equipment from a reputable dealer. If you are buying online, avoid sellers with complaints lodged against them or low customer ratings. It's always great to get a great price, but when a deal looks too good to be true, it probably is.