How to Choose Ladies' Golf Clubs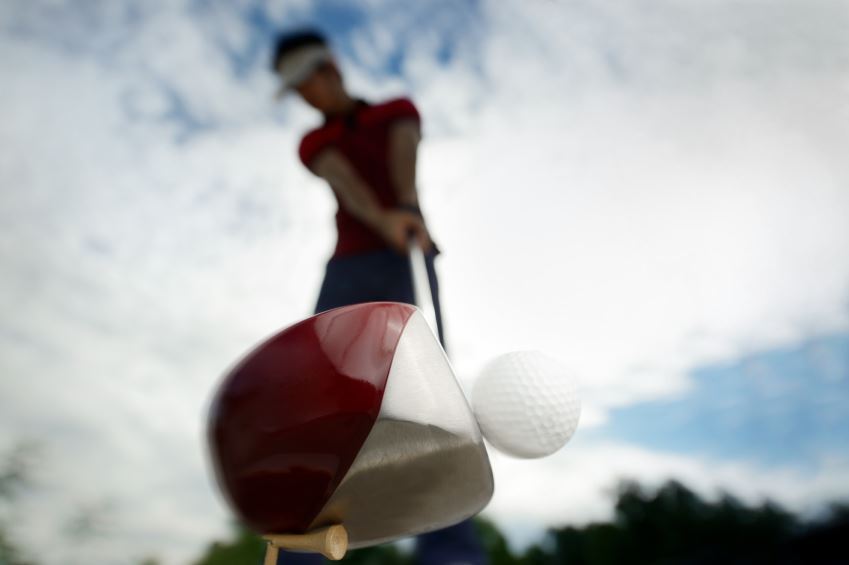 A woman's golf clubs can make a difference in her enjoyment of the game. Since women's clubs have seen so many changes in their design, there's every reason to make sure they match your game before buying a set.
Instructions
Difficulty: Moderate
To purchase your clubs, go to a golf pro shop or specialty store, where you will be asked to swing an iron and a wood on a golf simulator. The simulator will measure swing speed, launch angle and the spin rate of the ball leaving the tee. You will then be fitted for women's clubs, which are smaller and lighter than men's.
Tell the fitter about your game: how long you have been playing, your handicap, your strengths and weaknesses. That information will help you get the right clubs for your game. Most women benefit from lighter clubs that have most of their weight around the perimeter of the hitting area.
Get measured for your new clubs. The fitter will measure your height, the length of your arms and the distance from your wrists to the ground. That last figure is the most significant when it comes to determining the length of the clubs you need. Taller women don't necessarily need longer clubs and smaller golfers don't necessarily need shorter ones. The key figure is the distance from your wrists to the ground.
Since excellent club-head speed at impact is the key to getting good distance with your clubs, buy woods that are lighter than average in weight. Concentrating the weight of women's golf clubs around the perimeter makes them easier to swing.
Look for irons that are lighter and easier to control. The lighter the clubs, the easier it is to generate club-head speed at impact. Many women find it's tougher to generate club-head speed with heavier clubs.
Tips & Warnings
Take practice swings with the clubs the fitter recommends. Even if they match your game based on swing speed, launch angle and measurements, they have to feel comfortable before you buy them.