How to Trim a Golf Club Shaft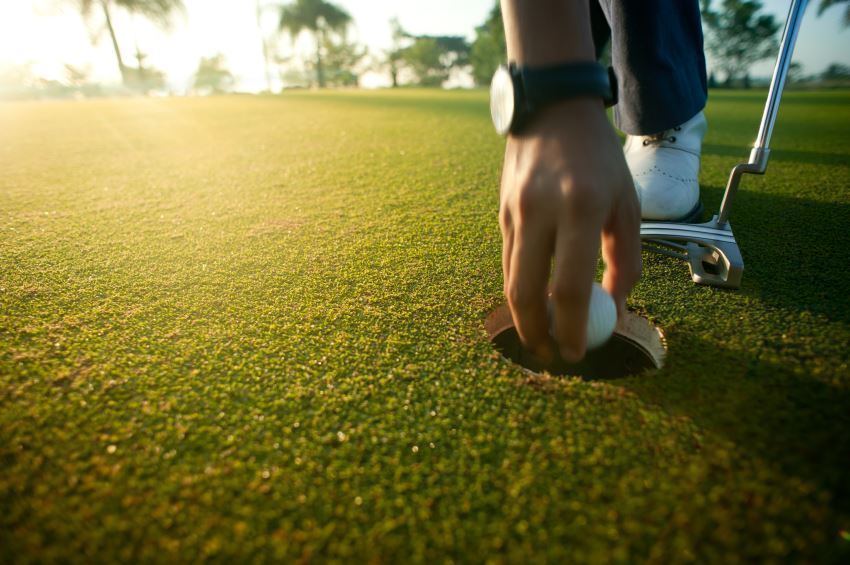 A golfer sometimes needs to shorten a golf club's shaft, either because it is new or he has decided that shortening a club will improve his accuracy. This is often done by a professional, but it doesn't need to be. Cutting a shaft is much easier to learn than many other aspects of the game.
Instructions
Difficulty: Moderately Easy
Remove the grip. Strip the old one off with a sharp knife; then with an inexpensive tool, remove all the tape from underneath it. (See Web site under Additional Resources)
If the shaft is graphite, first wrap several layers of tape around the place where you plan to make your cut to prevent the shaft from shattering or being damaged. Then make your cut carefully with a bandsaw. Remove the tape before installing the grip. If the shaft is steel, you do not have to wrap it with tape before cutting it.
Replace the grip on the shaft after you cut it. Wrap the grip area of the shaft with double-sided tape, then pour grip solvent on the tape and inside the grip. Slide it all the way onto the shaft. You can tweak the grip's position for about 15 minutes before the solvent dries.
Tips & Warnings
Simply cut the shaft down to the correct length if you are replacing an old one. Since most shafts are tapered, with the wider end at the top and the smaller end where you place it inside the hosel, or connector of the clubhead, you will shorten the shaft at the grip end.
Resources