The 7 Most Expensive Golf Clubs That Set the Bar in Style & Design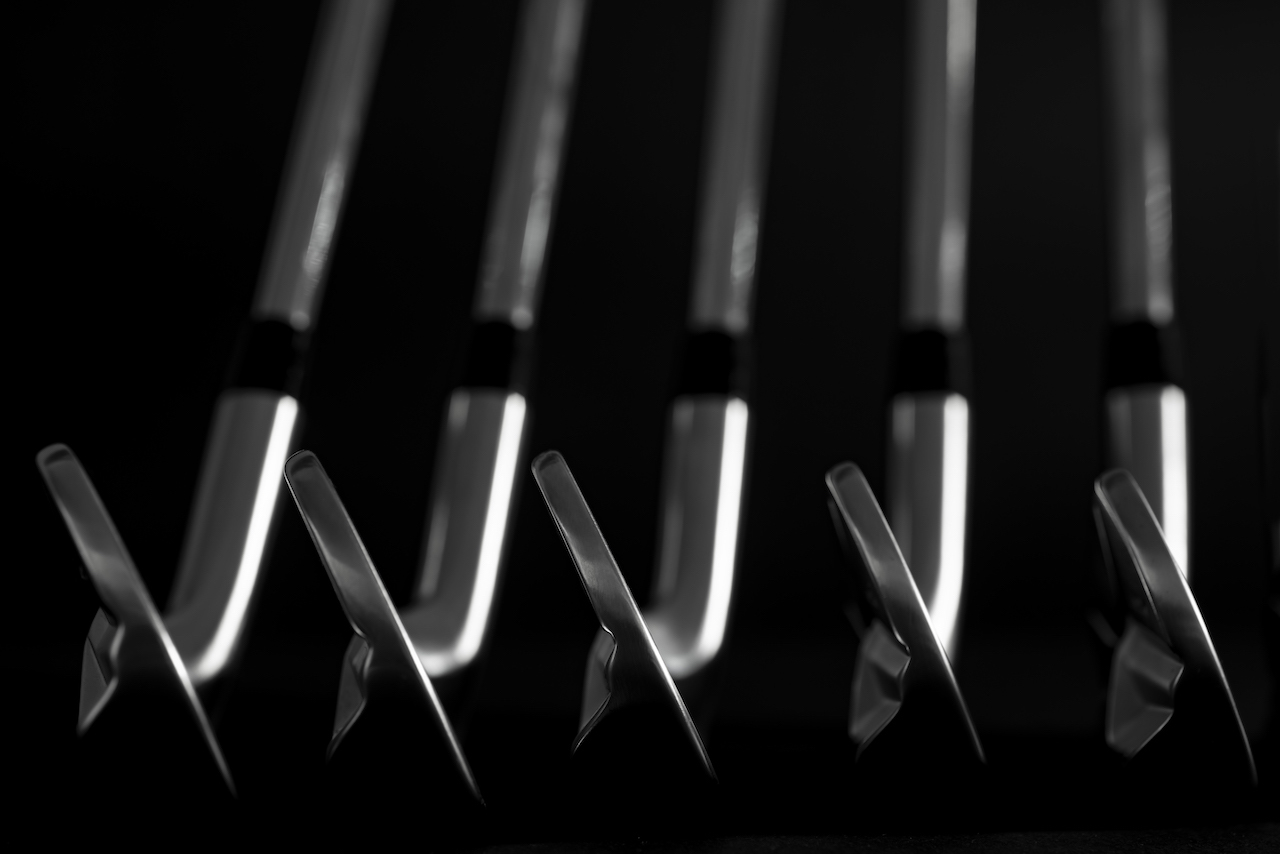 Would you drop nearly $25,000 on a set of golf clubs that includes a driver with a 24K gold shaft? When it comes to luxury in the game of golf you imagine country club memberships and golf carts with shiny rims. It might come as a surprise, however, that the world's most expensive golf clubs aren't the ones you see on the professional tours. Instead, the top shelf golf clubs can cost as much as the car you drive.
What makes these clubs so expensive, and are they worth the money? Let's take a look at some of the most extravagant golf clubs in the world.
Bentley Centenary Set: $16,000
Ever wondered what the "Bentley of golf equipment" is? Well, it's Bentley. The British automotive manufacturer that produces super luxurious vehicles such as the Continental, Bentayga, and Mulliner also has a golf line unlike anything else.
In celebration of Bentley's 100th year, the Centenary Set was produced in 2019. Not surprising, only 100 sets were produced, and some are still available for purchase.
According to the Bentley Golf website, "the Centenary collection represents Bentley's unrivaled ability to combine technology with timeless craftsmanship and takes design inspiration from the new Bentley Continental GT."
The main consistency throughout this set is the black and gold (known as Centenary Gold) coloring. The black represents modern Bentley features, the gold represents the brand's heritage.
The set includes a driver, one fairway wood, one utility, one hybrid, 5 iron through approach wedge, 52 and 58 degree wedges, and a putter. The set is made from carbon fiber, aluminum, and titanium materials. The bag and headcovers are also made from real carbon fiber panels (an industry first) containing the same Centenary Gold detailing as the clubs.
Bentley Classic Complete Set: $6,881
If owning Bentley golf clubs is your goal but the Centenary Set is a bit too expensive, the brand's Classic line might be more your speed.
The $6,881 price includes the same set makeup as the Centenary. However, you can build the set to fit your individual specs, which will impact the price. Gunmetal and rose gold finish options are included.
The Bentley Classics were produced in partnership with VEGA Golf and are handcrafted and hand finished. They are forged in Inchikawa, Japan, a town known for forging metals all the way back to Samurai Sword production.
More than a few Bentley auto inspirations can be found in the set. The haunch line found on the rear arch of the Continental GT as well as subtle curves of the Mulsanne's front wing can all be noticed by the astute eye. The grips have knurling found on the end caps and bespoke leather throughout, putting the interior of a Bentley in your hands.
Honma BERES 5-Star: $4,500 (Iron Set)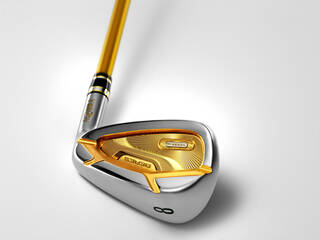 Honma was founded in 1959 and has been a big player in the Japanese market for many years. In fact, the company still designs and engineers its products in Sakata, Japan. It wasn't until the past decade, however, that Honma made big strides in the U.S. The company's biggest accomplishment coming when former World No. 1 Justin Rose carried a full bag of Honma equipment for the 2019-2020 PGA Tour season.
While all Honma equipment has a premium look and feel, the BERES 5-Star lineup is above everything else, both in materials and price. The irons resemble a work of art with 24K gold accents and trim throughout the set. Each iron is hand cut and ground from block metal before being digitized in CAD.
Performance wise, Maximum Active Speed Slots activate at slower swing speeds and allow the structure to flex to create increased ball speed on low, heel and toe hits. In addition, more weight is pushed to the back of the club to increase clubhead speed and forgiveness.
ARMRQ 5S shafts come standard on all of the clubs, which are said to be made of some of the most sophisticated shaft materials ever used in the game of golf.
Maruman Majesty Sublime: $24,795
The price point is not a typo. That's right, for the same price as a 2021 Chevy Equinox you can have yourself a set of Majesty Sublime golf clubs. In fact, the age demographic that Majesty designed these clubs for probably paid less for their first house.
These executive style sticks aim to give ultimate performance results to players over 60 looking for more distance and control in their mid-high speed golf swings.
The Sublime driver features an extremely lightweight head, a 24K gold shaft, and a premium designed headcover made from genuine leather.
Each club in the set features an ultra thin TF Spring Titanium with non-isotropic dispersion of strength, which translates to maximum ball speed off the face. The precision face etching and Spider Web face technology unites artistry and performance.
Each club is hand shaped and polished by Majesty's master craftsman, known as "Takumi." The complete set includes driver, two fairway woods, 5 iron through sand wedge, and a putter. The company also released a 50th anniversary special edition of this set.
The irons feature high density grooves from 9 iron through sand wedge for a premium feel, spin, and performance. Meanwhile, the putter has a hard chrome body with a gold face, which is milled for functionality and artistic design.
Miura TC-201 QPQ irons: $3,040
Miura is one of the more well-known Japanese club makers in the U.S. It's easy to find and get properly fit for Miura golf clubs at Club Champion locations. Plus, in 2020, legendary Miura founder Katsuhiro Miura partnered with none other than Jack Nicklaus to create a special limited edition set of blade irons.
There's even golf "lore" that says Tiger Woods used Miura designed irons for twenty years, only they were stamped with "Titleist" and "Nike." Today, Abraham Ancer of the PGA Tour is under contract with the manufacturer.
Miura's TC-201 QPQ irons are heavy in price and performance. Designed as a muscle back iron with the forgiveness of a cavity back, these clubs are progressively weighted to give each iron the ideal center of gravity.
Achieving the Black QPQ finish is a labor-intensive process that involves working the pigment into the top layer of steel in the head. After the irons have been played a bit, a patina will settle into the face and sole of the irons, resulting in a unique look that does not affect the performance of the irons.
For $3,040 you can get the 3 iron through pitching wedge.
Seven MB Irons: $4,550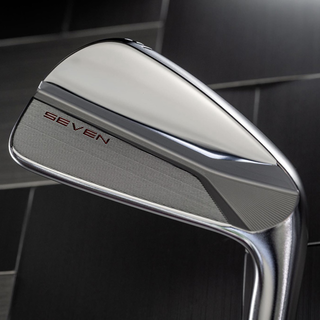 Seven Golf is very much a "boutique" golf company that is not easy to come across, outside of their website, here in U.S. All of the company's materials and manufacturing are sourced and completed in Japan. Seven confidently notes on their website that they "create the most advanced and highest quality single piece Japan forged irons in the world."
The MB irons from Seven Golf have a very modern look with sharp lines. The CNC milling is very apparent on the sole design, which is impressive seeing that each iron is milled from a single block of mild carbon steel. The company notes that each iron takes multiple hours just to be completely milled.
With essentially zero offset and an ultra thin top line, it's clear that these setup as blades and are intended for low handicap players.
When custom building the MC irons, aside from shaft and grip selections, you also choose your paint fill. Seven stock colors are available, but if you prefer you can have Seven Golf create a custom color, or elect to have no paint fill at all.
The set includes 4 iron through pitching wedge and retails for $4,550.
Gemspot Jeweled Putter: $10,000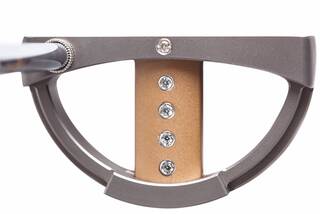 Gemspot Jeweled Putters have many variations in pricing, depending on what gemstones you choose to have inlaid on the putter head. Again, gemstones!
The company was founded by a custom jewelry designer named Wendy Laub. She was playing golf early one morning when she noticed that the dew on her putter reflected in the sunlight, making it look like diamonds. From there, Gemspot Jeweled Putters was born.
These flat sticks pair modern design technology with a unique "Diamond Alignment System" to make the most luxurious putter money can buy. In total, 28 different gemstones are offered from opals to rubies, and even diamonds.
You'll find various head designs, including a traditional blade style, a rounded mallet, and a blade with an additional gem bar attached to it. For the sake of finding the most expensive option "on the menu," the OM 5 model from Gemspot can be customized with five diamonds to makeup the top sightline of the putter, bringing this particular model's cost to $10,000.
It's hard to believe you could still go up in price from there, but there's more. You can add custom engraving ($40) or a custom leather grip ($100). Presentation is key, and a Gemspot Jeweled Putter at this price is delivered in a cherry wood presentation box.
Are the Most Expensive Clubs Right For you?
Should you buy the most expensive golf clubs you can find? That's a question that really doesn't have a single answer that fits everybody.
If you have the means to purchase some of these clubs, nobody can tell you what to spend your money on. However, from a performance standpoint, can a stock set of clubs from the more traditional brands help you as much as a $25,000 set? Most likely, yes.
It's also fair to consider that for some of the clubs, particularly Bentley and Majesty, whether they're going to get more use in your office as a conversation piece, or strapped to the back of a golf cart.
Regardless, it's impressive to see what companies are able to produce when it comes to luxury golf equipment when money is no object. While they may not be for most, the market exists for a reason.