The Biggest 54-Hole Comebacks in U.S. Open History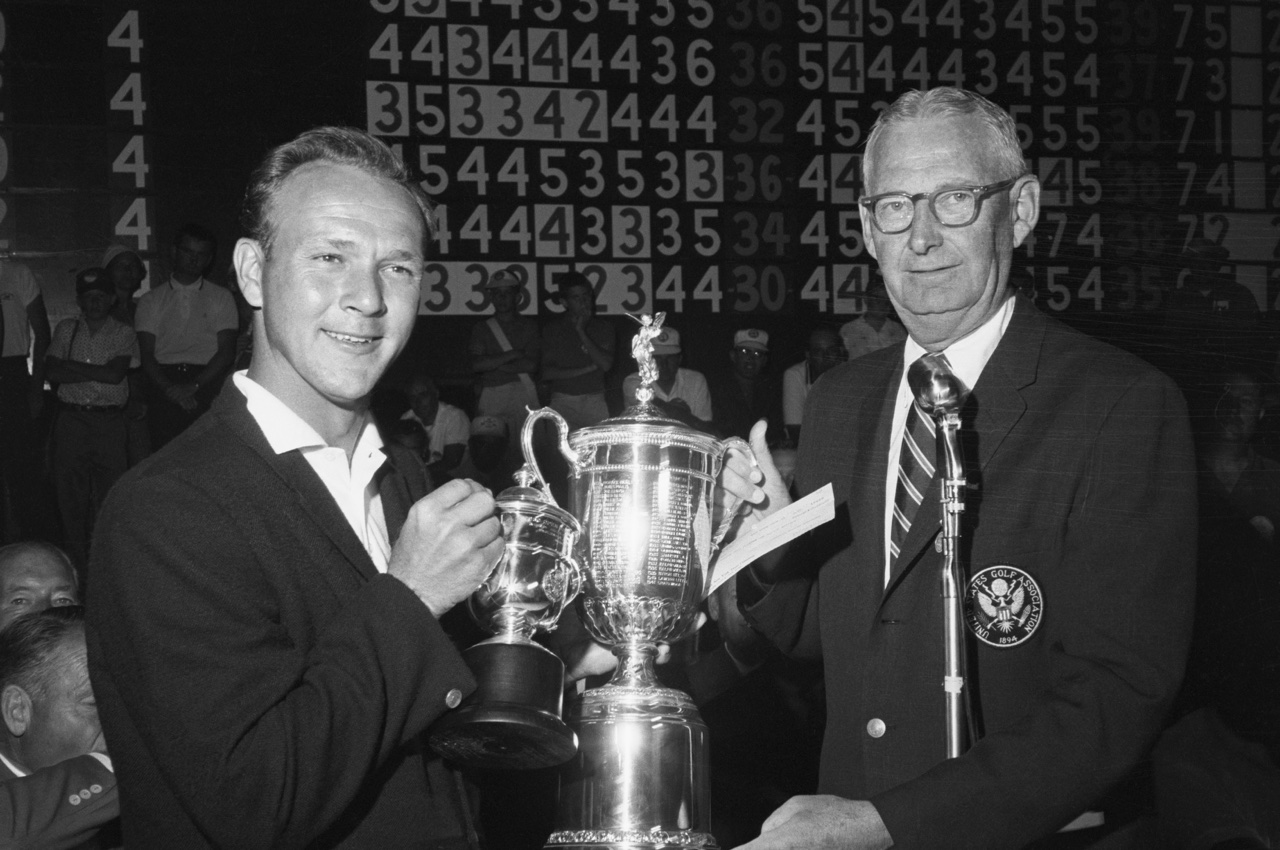 No 54-hole lead at the U.S. Open is safe. In fact, since the U.S. Open became a 72-hole tournament in 1898, 54-hole leaders or co-leaders have gone one to win less than half the time, converting about 45 percent of those leads into victories. It's the other 55 percent that creates to memorable U.S. Open Sunday drama.
Biggest Comebacks in U.S. Open History
Fourteen eventual U.S. Open champions began the final round four or more strokes behind the 54-hole leader, here are the biggest U.S. Open comebacks in history.
1. Arnold Palmer, 1960, 7-Stroke Comeback
Arnold Palmer wasn't even in contention as he began the final round of the 1960 U.S. Open seven strokes behind 54-hole leader Mike Souchak and tied for 15th place. But Palmer fired a legendary final-round 6-under-par 65 at Cherry Hills Country Club outside of Denver to lap the field and edge amateur Jack Nicklaus by two strokes. Palmer birdied six of his first seven holes in the historic round to earn the $14,400 winner's check.
2. Johnny Miller, 1973, 6-Stroke Comeback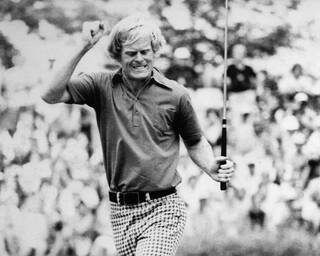 Johnny Miller's six-stroke comeback to win the 1973 U.S. Open at Oakmont Country Club was not only the second-biggest final-round comeback in U.S. Open history, but it was the first round of 63 ever shot in a major. Miller's 8-under par performance bolstered him from a tie for 13th place through 54 holes to his first major championship win.
T3. Walter Hagan, 1919, 5-Stroke Comeback
Walter Hagan trailed Mike Brady by five strokes entering the final round, but fired a 4-over par 75 while Brady shot 80 to force an 18-hole playoff. The extra 18 holes proved to be just as exciting as the final round, as Hagan nipped Brady by a stroke, shooting 77 to Brady's 78, to prevail in the first U.S. Open since 1916 due to World War I.
T3. Johnny Farrell, 1928, 5-Stroke Comeback
Johnny Farrell's 1-over par 72 in the final round of the 1928 U.S. Open at Olympia Fields Country Club was enough to chase down 54-hole leader Bobby Jones (a) and force a 36-hole playoff. Farrell and Jones were tied through 33 playoff holes but jones bogeyed the 34th and both players birdied the final two, allowing Farrell put the finishing touches on his 5-stroke comeback.
T3. Byron Nelson, 1939, 5-Stroke Comeback
Needed a low round to get into serious contention, Byron Nelson shot a 1-under par 68 in the final round of the 1939 U.S. Open at Philadelphia Country Club to make up a 5-stroke 54-hole deficit and force a playoff with Craig Wood and Denny Shute. Nelson and Wood each shot 68 in the first 18-hole playoff, and Nelson edged Wood by three strokes by shooting 70 in the second 18-hole playoff to capture his only U.S. Open title.
T3. Lee Janzen, 1998, 5-Stroke Comeback
Payne Stewart appeared destined to win his second U.S. Open in 1998 when he took a 5-stroke lead into the final round. But Lee Janzen had other ideas. Janzen shot a 2-under par round of 68 at the Olympic Club in San Francisco, six strokes better than Stewart, to win by a stroke. Stewart redeemed himself the following year by winning by one stroke over Phil Mickelson with an iconic putt on the 72nd hole.
Four-Stroke Comebacks
Eight players have come from four strokes behind the leader through 54-holes to win the U.S. Open in the final round. Two of them, Tony Manero in 1936 and Hale Irwin in 1990, stole U.S. Open victories with final rounds of 5-under par.
Four-Stroke U.S. Open Comebacks Year Winner 54-Hole Deficit Final Round Score (to par) 1922 Gene Sarazen 4 68 (-2) 1936 Tony Manero 4 67 (-5) 1938 Ralph Guldahl 4 69 (-2) 1971 Lee Trevino 4 69 (-1) 1975 Lou Graham 4 73 (+2) 1990 Hale Irwin 4 67 (-5) 2005 Michael Campbell 4 69 (-1) 2007 Angel Cabrera 4 69 (-1)