History at Stake as Mickelson Takes PGA Championship Lead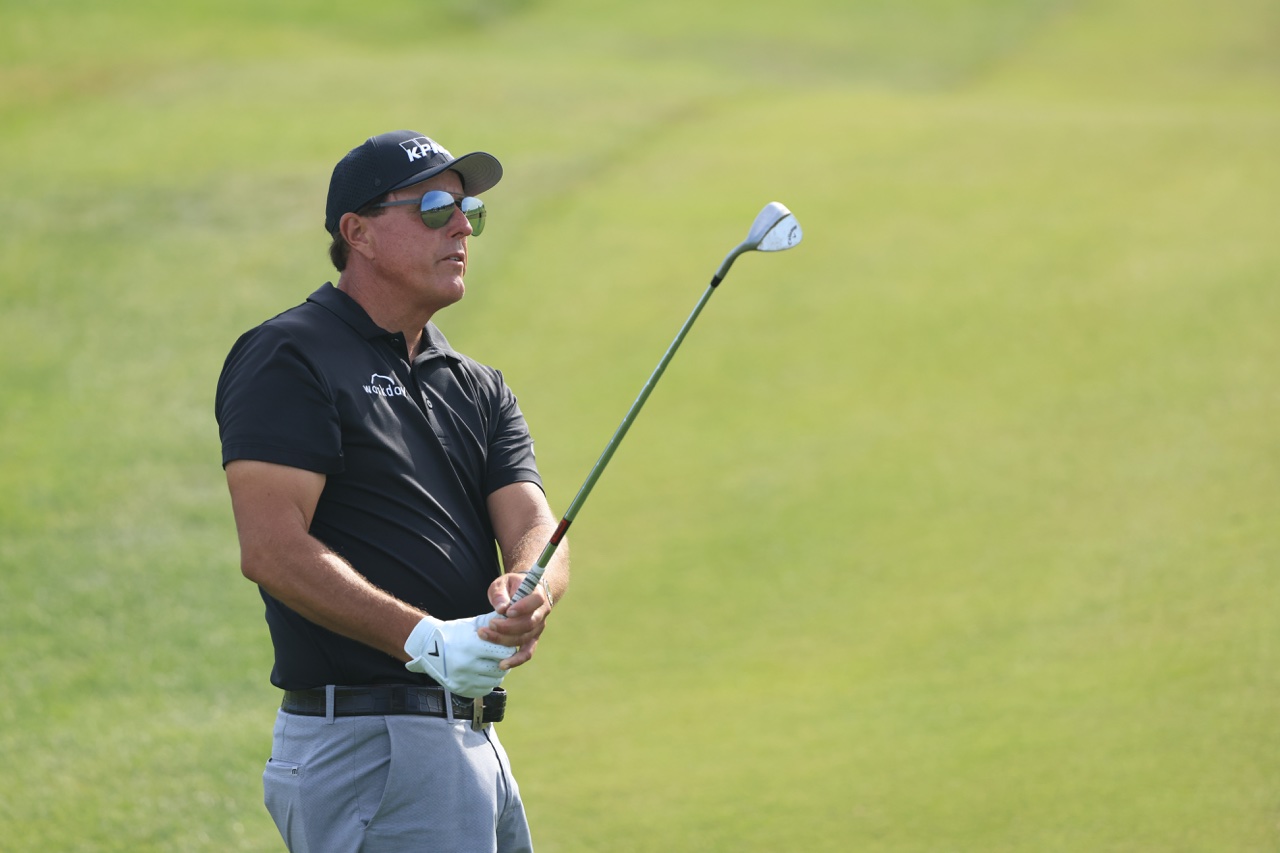 Phil Mickelson made headlines last week when he was granted a special exemption into the 2021 U.S. Open. Lefty is making major championship headlines once again, but this time it's for his performance on the course. Mickelson fired a 3-under par 69 on Friday in the second round of the PGA Championship and finished his round as the tournament leader at 5-under par.
Mickelson, a five-time major champion and winner of the 2005 PGA Championship, went on a tear over his final nine holes on Friday, shooting 31 on Kiawah Island's front nine (he began his second round on the 10th hole). He finished the day 5-under par for the tournament, two ahead of a group of second-place chasers when his round finished. He birdied three of Kiawah Island's four par-5s on Friday.
Method to Mickelson's Madness
Mickelson credited his stellar 36-hole performance to two things, one technical and one mental. First, he's added a 2-wood to his bag, somewhat of a relic in 2021 that has helped him on some tee shots.
"I have been using it a reasonable amount," he said. "Certainly on holes like 1 and 3 and holes that I want to keep it down and don't have a lot of forced carry."
He also credited his recent efforts to improve his focus for helping him finish strong.
"I'm just making more and more progress just by trying to elongate my focus," the 50-year-old said. "I might try to play 36, 45 holes in a day and try to focus on each shot so that when I go out and play 18, it doesn't feel like it's that much. I might try to elongate the time that I end up meditating, but I'm trying to use my mind like a muscle and just expand it because as I've gotten older, it's been more difficult for me to maintain a sharp focus, a good visualization and see the shot."
In Position for History
There are still 36 holes left of the PGA Championship, but if Mickelson were hold onto his lead and win, he would make quite a bit of history. At 50 years old — he turns 51 on June 16 — Mickelson would be the oldest, and first player in his 50s, to win a major. Julius Boros currently holds that record. Boros won the 1968 PGA Championship at 48 years, 4 months and 18 days.
A Mickelson win would also give him his sixth major championship, which would move him from a tie for 14th into a tie for 12th on the all-time majors list, where he would join Nick Faldo and Lee Trevino.
Can he Do it?
Mickelson won on the PGA Tour as recently as 2019 when he took the AT&T Pebble Beach Pro-Am title at the site of that year's U.S. Open. He found the winners circle twice on the PGA Tour Champions in 2020, winning the first two times he teed it up on the senior circuit.
If history is any indication, Saturday's third round will be instrumental in determining if Mickelson can win (when isn't it?). In four of his five major championship wins, Mickelson was within one stroke of the lead heading into the final round.
Image: Sam Greenwood/Getty Images Sport via Getty Images