AimPoint Putting: Guide to Using It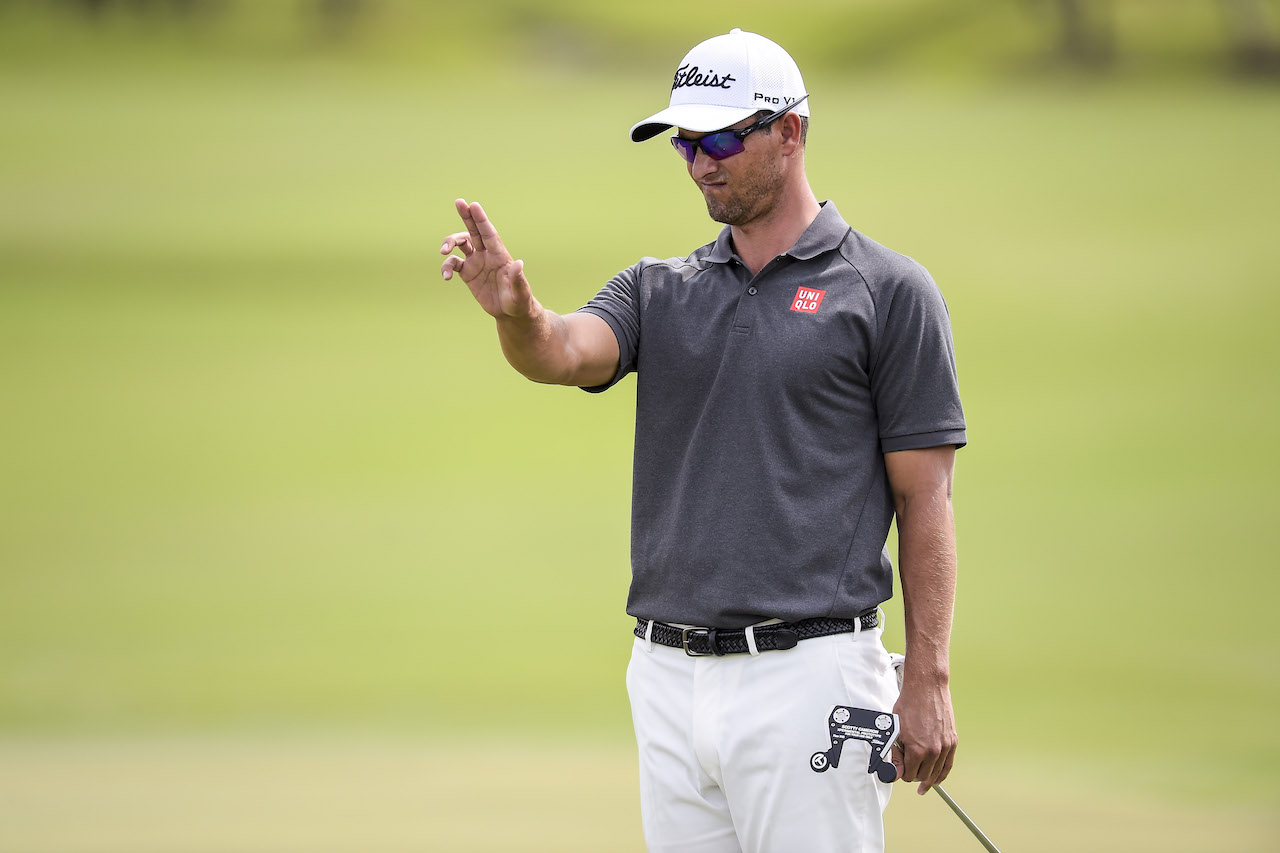 Whether you know it or not, you've probably seen the AimPoint putting technique used by professional golfers on some of golf's biggest stages. In fact, Dustin Johnson employed the method during his 2020 Masters triumph.
But what exactly is AimPoint putting, and is it for everyone, or just the pros? We'll break down Aimpoint putting, including the Aimpoint express putting method, and how you can try it out in your own game.
Aimpoint Putting
Aimpoint putting is a green-reading method designed to give golfers a quick and accurate read and a specific target for each putt.
The process is simple to grasp but challenging to master. The fundamental skill required is the ability to correctly determine the amount of slope, in degrees, that each putt has. A typical putt has about one to two degrees of side-slope, and therefore break. A steep putt could have as much as five or even six degrees.
Once you've mastered this skill, the rest is easy. Simply hold up the number of fingers corresponding to the degrees of slope your putt has, with your pointer finger centered on the cup and your other fingers on the high side of the putt. The edge of your outside finger is your aim point. For those of you asking, yes, using Aimpoint is completely legal.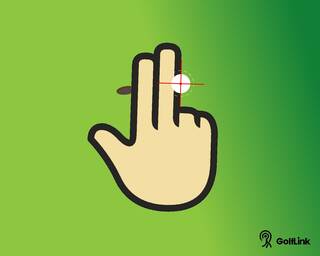 Determining the Slope
There are a few ways to learn how to determine the slope and therefore break, of a putt. Aimpoint offers in-person clinics with certified instructors for around $150-$200, or a 33-minute video for $50, which can be streamed online or purchased as a DVD.
In lieu of formal training, you can invest in a digital level to bring to your practice putting green and spend a few hours calibrating your body to correctly gauge slope.
If you're more the instant gratification type, a green-reading book or app can get the job done as well. In fact, the USGA's GHIN app, which many golfers use to input their scores after each round, now offers green-reading diagrams with a "heat map" showing how steep and in which direction putts break.
Regardless of which method best suits you, correctly determining the slope of your putt is fundamental to using the Aimpoint putting method.
Aimpoint Express Putting
The original Aimpoint putting technique incorporated a highly detailed chart that contained 600 numbers in a bullseye-looking diagram. From this chart, golfers needed to pinpoint three numbers that related to their putt. This became problematic when players would use the system before they were fully familiar with the chart, causing slow play issues. From there, the Aimpoint Express putting method was born.
The express method is a 10-second process for getting a read. Simply gauge the slope of your putt at your ball, and from roughly halfway between your ball and the hole on longer putts.
After determining the slope from both points, simply take the larger of the two slopes and use the finger method described above to pinpoint your proper line. Line up your ball to your target and stroke the putt.
What About Speed?
Knowing the slope of a putt is one thing, but determining the exact break and path the ball will take into the hole is impossible without factoring in speed.
A putt can take various lines into the hole depending on its speed. A firmly-hit putt can drop on a much straighter line than one that dies in the hole and utilizes more break. The Aimpoint putting method advises an ideal speed of one foot past the hole.
Who Uses Aimpoint Putting?
Aimpoint boasts that its methodology has been used by 75,000 amateur golfers, 5,000 juniors, 200 tour professionals, and 300 instructors. Utilized by Adam Scott and Lydia Ko, at one point, Aimpoint was employed by both the top-ranked men's and women's golfers in the world.
In addition to Scott and Ko, former World No. 1s Stacey Lewis, Justin Rose, and Dustin Johnson have also used the method. The list of professionals who have used it also includes Ian Poulter, and Hunter Mahan.
Image: Chris Condon/PGA Tour via Getty Images