Titleist TSi3 Driver Breakdown Review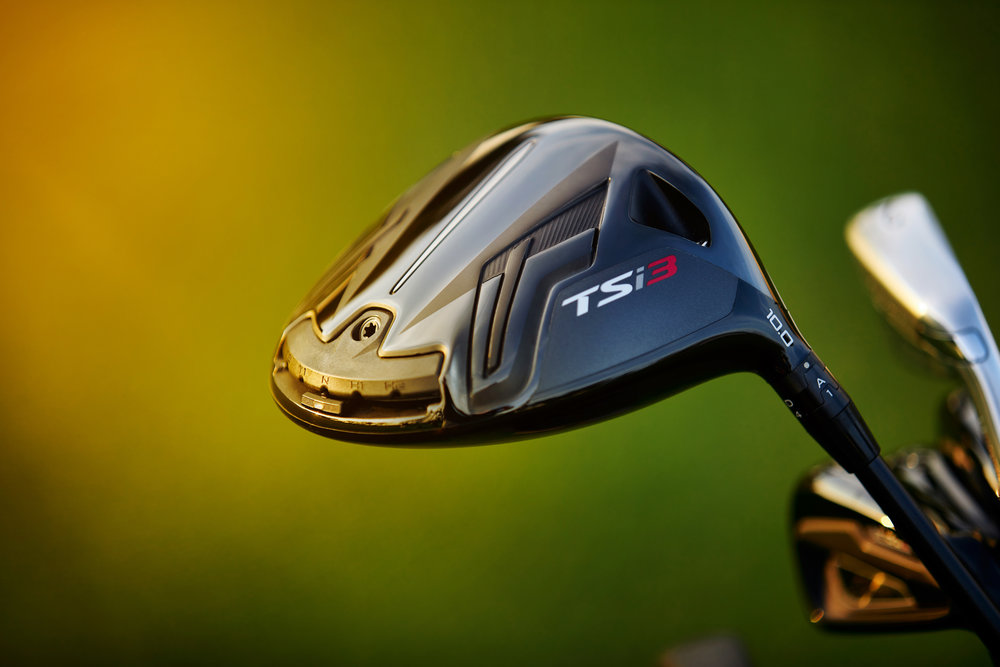 The best-known Titliest drivers are the TS drivers, which were released in 2018. They helped expand the company's reputation beyond golf balls (they are known for their Pro V1 and Pro V1x golf balls.)
Recently, Titleist created a new series of drivers called the TSi2 and TSi3 that improve upon the features of the TS drivers (which stand for "Titleist Speed."). Over the last decade, Titleist has invested heavily in developing a line of drivers that works for players at all levels, not just the pros.
For experienced golfers, the TSi2 and TSi3 drivers offer style, performance and customization. They are used by many professional golfers.
Differences Between TS Drivers and TSi Drivers
The Titleist TS driver was designed to improve distance and stability, while offering maximum forgiveness. These hybrid clubs were developed as part of the "Titleist Speed Project," where the company focused on improving club design to increase ball speed.
The TSi drivers build on the success of the TS drivers, but they are different because Titleist has applied a Research and Development process (R & D) to get feedback directly from professional golfers. Both drivers are on the USGA conforming list.
Acoustics have also improved, and this generation of drivers no longer has the loud, metallic sound that the TS drivers did. These drivers produce a satisfying sound and it's easy to tell when you've hit a duff. The thud sound is similar to what a carbon fibre driver would produce.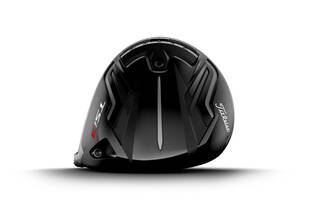 PGA Players Who Use Titleist Clubs
In the last 2 years, Titleist clubs have been the most popular choice of PGA players. Some of the pro golfers using Titleist clubs include:
Adam Scott
Sung-jae Im
Webb Simpson
Patrick Cantlay
Cameron Smith
Bernd Wiesberger
Ian Poulter
Lanto Griffin
Jordan Speith
Since the debut of the TS drivers in 2008, Titleist has become known for their drivers as well as their famous Pro V1 and Pro V1x golf balls.
Is the TSi3 Forgiving?
Your performance is based on using the correct technique for how to hit a driver as well as the piece of equipment that you select. The TSi3 is the more customizable option (compared to the TSi2,) as it incorporates Titleist's SureFit CG track technology.
This sliding weight allows you to dial up five different CG positions from heel to toe, to fine tune your ball flight. Chances are if you get dialed in at your fitting, you won't touch the settings again, but it's still nice to have..
Aiming with these clubs may take some practice, especially if you've been using an older driver for a while. You'll need a professional fitting if you choose the TSi3 and it is recommended not to change the setting yourself, at the risk of throwing off your entire game.
You can expect to improve your distance by up to 20 yards when hitting with a TSi3 driver. The high contrast design of the clubface makes it easier to hit the center of the clubface on a consistent basis. The TSi3 has a smaller, pear shaped clubhead which is easier to hit with.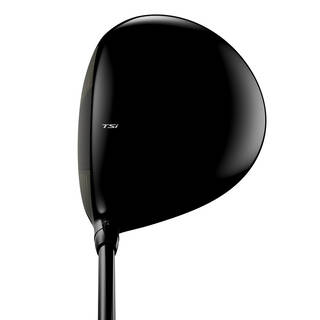 Using SureFit® to Customize the TSi3 Driver
The TSi3 offers quite a few different options to customize your shaft and center of gravity (CG.) The TSi3 comes with SureFit® Track Design. You can use swingweights (within +/- 4g) to control CG placement and ball flight. You can also customize your CG to 5 different settings, depending on if you are toe or heel biased (H2-T2.)
There are seven shaft options in total (4 standard options and 3 additional premium shafts.) The adjustments are visible without taking apart any components, which is an improvement over the TS3.
Four Standard shafts:
Mitsubishi Kuro Kage
Mitsubishi Two "Tensei" options
Project X HZRDUS
Three Premium upgrade shafts:
Graphite Design AD DI
Graphite Design AD IZ
Graphite Design AD XC
Using a customizable driver takes practice. Learn how to use a customizable driver to improve your consistency and control some of the variables that affect your swing like CG.
TSi3 Clubface Metal: New ATI 425 Aerospace Aluminum
The ATI 425 is made of Aerospace Aluminum, which has improved performance compared to traditional alloys. This material is manufactured in Pittsburgh. The ATI 425 clubface has high inertia, which improves more consistent speed and spin.
These drivers are a great tool for golfers at all levels to round out the weaker points of their game. The high-contrast clubface design makes it easier to target the center of the clubface. The TSi clubface has improved aerodynamics to increase speed and distance and reduce drag.
Translation? You'll be hitting the ball faster, further and more accurately. In an independent user test, the TSi3 launched the ball at a speed of 105 mph and carried it 261 yards.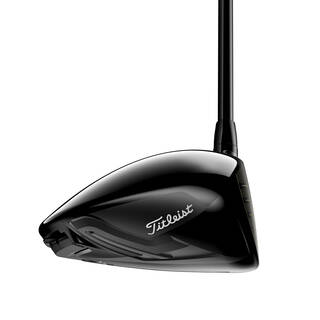 Specifications: Titleist TSi3 Driver
| | |
| --- | --- |
| Head size | 460cc |
| Head shape | Class tour pear |
| Available Lofts | 8.0°, 9.0°, 10.0° |
| Standard Lie | 58.5° |
| Material | Ultra-Thin Titanium Crown |
| Face | ATI 425 |
| Adjustable Weight | Yes, SureFit Track Weight |
| Adjustable Hosel | Yes, SureFit |
How Much Does A Titleist TSi3 Driver Cost?
This driver is a good investment for a player who wants more speed and distance. It's an investment piece for the low-to-mid handicap golfer. Learn the process for how to buy a golf driver before you invest in a piece of equipment.
The MSRP for these drivers is $549 USD for the TSi3 with standard shaft options or $749 USD for the TSi3 with premium shaft options.