Titleist T200 and T300 Irons Review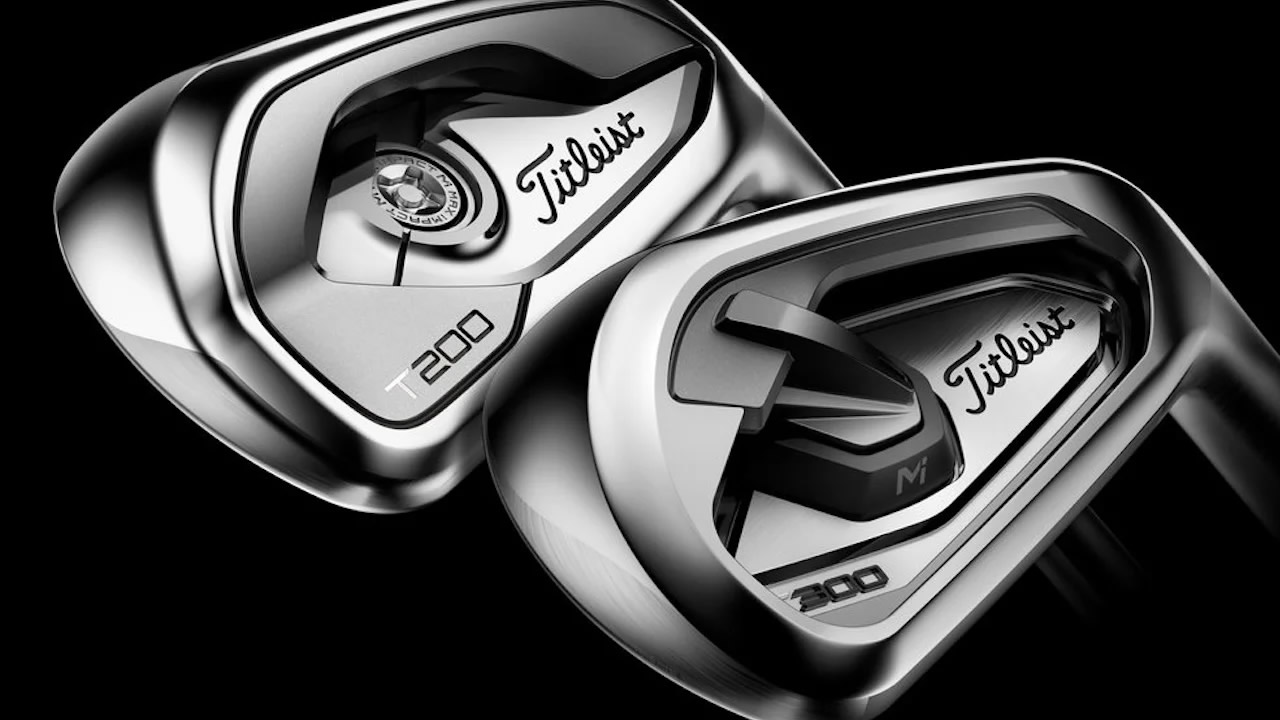 Since the release of the Finalist Forged series in 1970, Titleist has consistently been one of golf's top manufacturers of irons. Increased technology meant better clubs over the years. The Titleist T-Series irons, which were released in 2019, are some of the most impressive yet.
The Three Different T-Series Irons
There are three main types of T-Series irons – the T100, T200 and T300. The T100 irons are Tour-level designed, with a focus on precision and playing the ball exactly where you want it to go. We are going to take a closer look at the technology behind the T200 and T300 irons, which are designed more for everyday golfers.
What is Max Impact Technology?
Like other Titleist lines, technology is at the forefront of new product development. The T200 and T300 irons both feature Max Impact Technology which offers golfers the sound and feel they like while still allowing maximum speed.
After consulting with the Titleist ball R&D team, the clubs were designed with a new polymer core. While not the exact core used in Titleist balls like the Pro V1 golf ball, there are similar qualities that enhance control.
The polymer core allows for a thinner club face, improved consistency and maximum speed across the entire club face. Titleist touts that the clubs will allow for "more repeatable distance from shot to shot."
Are the T-Series Irons Like Other Titleist Irons?
The T-Series irons are best compared with Titleist's early AP-Series irons. The T200 irons are the next generation of the AP3 irons while the T300 irons most closely resemble AP1 irons.
What are the Differences Between T200 and T300 Irons?
The T200 irons are described as the Player's Distance Irons while the T300 irons are considered the Player's Improvement Irons.
T200 Irons
T200 irons have the sleek look, feel and sound of Tour-level clubs while allowing for increased distance. They are designed to make good players score even better. The mid and low irons have an average of 90 grams of tungsten, positioned on the toe and heel for improved MOI. The result is more forgiveness, higher launch and good stopping power.
The better ball flight is due, in part, to the forged L-face that wraps around the sole of the clubhead. The positioning allows for a lower center of gravity in long irons.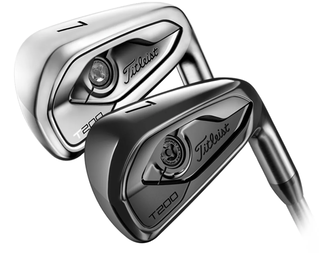 .
T300 Irons
Golfers who are looking to improve their overall game should consider the T300 irons. The mid-sized face is forgiving for more consistent performance with every swing. Mid and low irons have an average of 52 grams placed in the heel and toe which produces a low center of gravity for a higher, easy launch.
The T300 irons have the soft feel golfers desire, as well as the crisp sound as the ball impacts the clubhead.
Specification (In Degrees)
4 5 6 7 8 9 P W W2
T200 21 24 27 30 34 38 43 48 --
T300 20 23 26 29 33 38 43 48 53
Pricing for T200 and T300 Irons
T200 Set (8 piece)
T300 Set (9 piece)