Srixon ZX5 and ZX7 Irons Review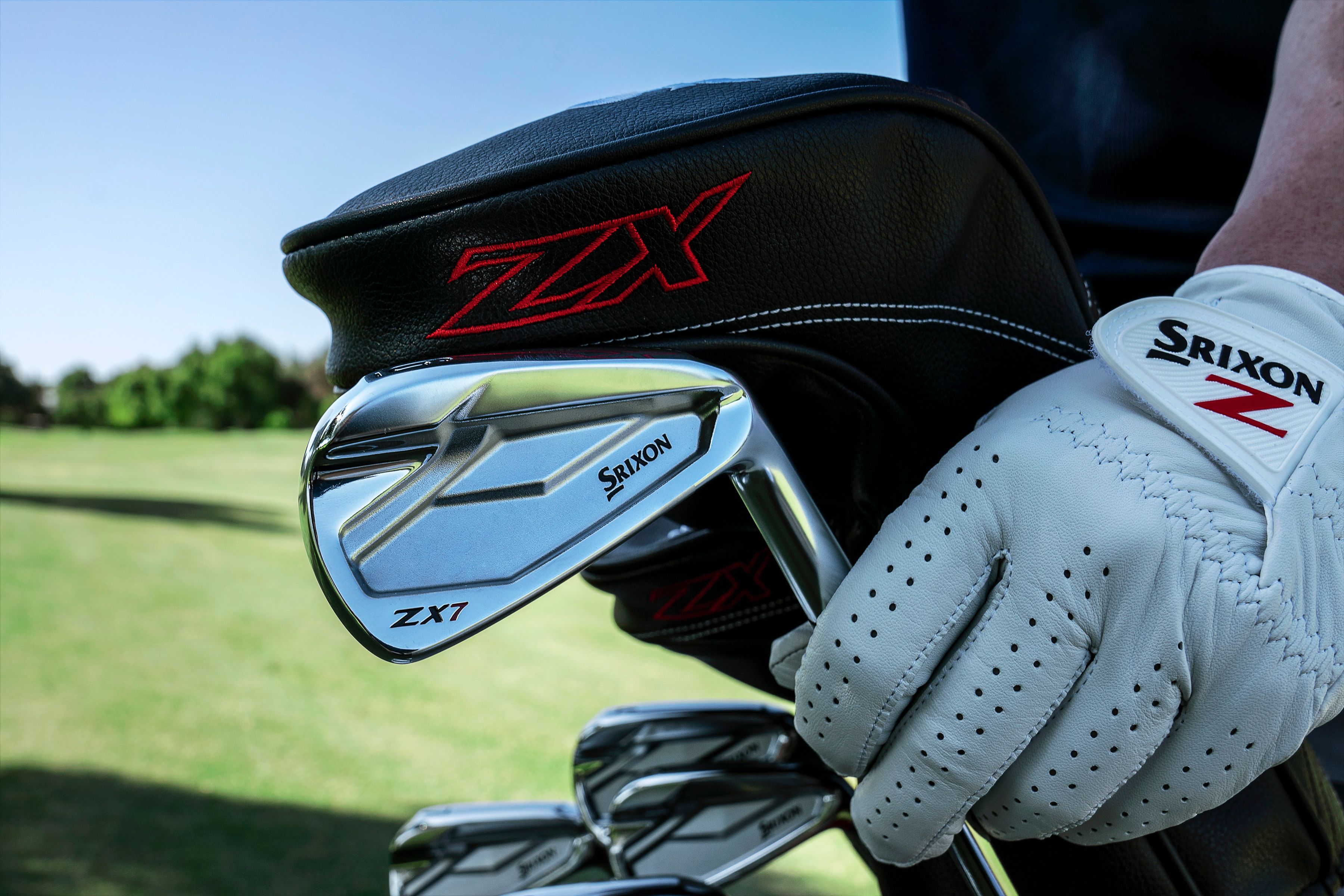 Srixon started out as a Japanese golf equipment brand. In 2007 they acquired Cleveland Golf and consolidated in 2008. The company originally manufactured golf balls for other companies, like Dunlop Slazenger, but is now well-known for their own brand of golf balls and their irons.
How the ZX 5 and ZX7 Compares to Other Irons
The brand's 2018 release of the Z 585 and Z 785 found them gaining visibility as a forged iron manufacturer, ranking in a number of Top 10 lists, alongside irons from other well-know brands like Callaway's Apex and X Irons, TaylorMade's P760 and P790 and the Titleist 718 AP2 irons. The clubs have a classic design with a square topline that's on the thinner side.
Srixon's 2020/2021 iron release brings three new clubs to the market - the ZX5, ZX7 and the ZX Utility Iron. The new lineup was released in the U.K. and Europe in September and is scheduled for release in the United States on January 21, 2021.
Are Srixon Irons Good?
As a brand that is still gaining recognition and market share, Srixon offers a very well-rounded club that offers style, performance and a competitive price. The forged iron head offers good looks balanced with performance. Srixon irons are a great option for players with a mid to low handicap.
New Features of the ZX5 and ZV7 Irons
These new irons have a chrome finish with a cavity back design. There are two new features that you'll find in both clubs, and an additional feature for each that is club specific.
New Innovations:
Progressive Grooves: there are deeper, sharper grooves on the 8-iron to the pitching wedge to increase spin and stopping power. The grooves help cut through tough grass.
Tour V.T. sole: forged from soft 1020 carbon steel. It glides smoothly through the turf and offers a soft feel.
Unique Innovations for Each Club
MainFrame technology (ZX5 only): a variable AI-generated thickness pattern results in a hotter face that increases speed. It's made up of grooves, channels and cavities.
Tour Cavity (ZX7 only): repositioned sweet spot improves feel and workability.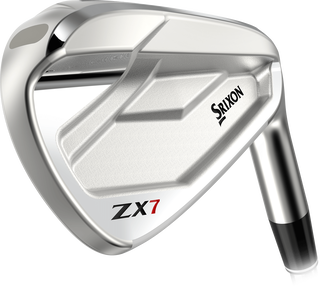 Differences Between the ZX5 and ZX7
The main difference between these irons is that the ZX7 is intended for a lower handicap golfer. This determines all the other subtle differences between these two clubs. Both of these irons have a wider sweet spot than average to improve forgiveness.
The ZX5 producesa classic arc flight path and lower spin. It has a hot, metallic sound upon impact. A feature that some golfers may find inconvenient is the wider sole being visible at address (from the 6-iron down.)
The ZX7 produces a lower flight path with more spin. You'll also find it has a compact blade, slim topline, narrow sole and low offset. These irons have a softer feel and better workability compared to the ZX5 irons. The ZX7 has a more compact head shape and sole compared to the ZX5.
Specifications (In Degrees)
| | | | | | | | | | |
| --- | --- | --- | --- | --- | --- | --- | --- | --- | --- |
| Head | 3 | 4 | 5 | 6 | 7 | 8 | 9 | PW | AW |
| ZX7 | 20 | 22 | 25 | 28 | 32 | 36 | 41 | 46 | 51 |
| ZX5 | 20 | 22 | 24 | 27 | 31 | 35 | 39 | 44 | 50 |
| Lie | 60 | 60.5 | 61 | 61.5 | 62 | 62.5 | 63 | 63.5 | 63.5 |
| Length | 39 | 38.5 | 38 | 37.5 | 37 | 36.5 | 36 | 35.5 | 35.5 |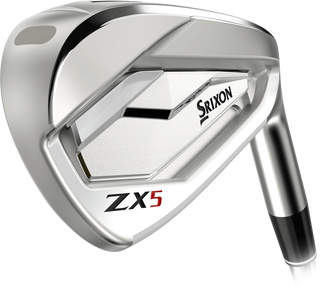 Customizing Your Srixon Iron Set
You also have the option to combine clubs from both lines. The ZX5 clubs are good choices for long irons, while the increased precision of the ZX7 clubs makes them a great choice for the short irons. The longer clubs have a wider sole, making it easier to launch the ball.
The standard set includes 5-9 irons and a pitching wedge. Additional clubs are available including a 3-iron, 4-iron and a gap wedge. The utility iron has a very responsive face (SUP10 steel) to improve speed and distance. The tungsten weighting at the back of the club improves forgiveness and provides a higher launch. These are more compact and blade-like than previous models.
Pricing for Srixon ZX Irons
ZX5 or ZX-7 (8-piece steel) - $1,299.99 USD
ZX5 (8-piece graphite) - $1,399.99 USD
ZX Utility irons - $219.99