Golf Headcovers: Add Flair With a Classic or Fun Accessory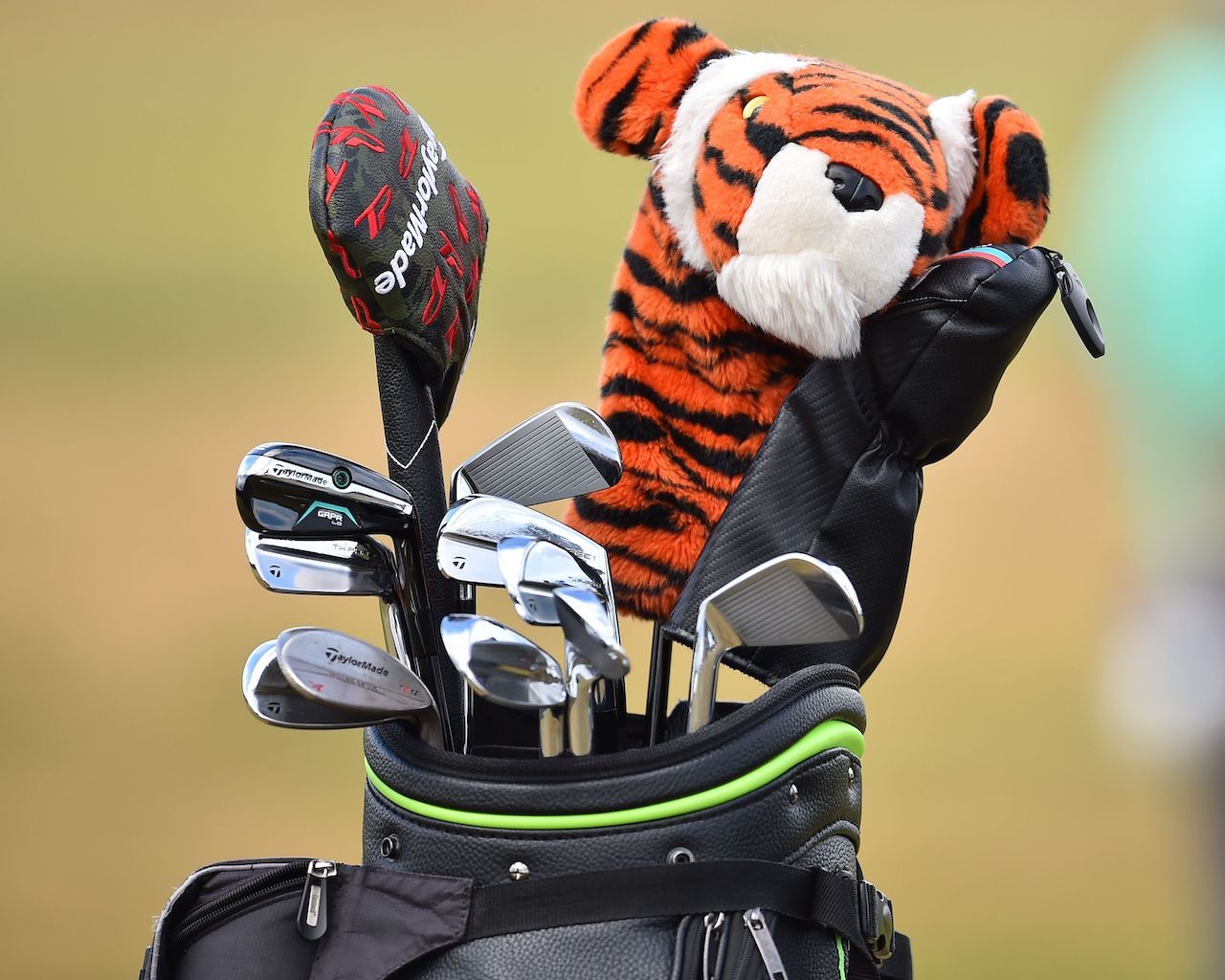 Your golf headcovers are an extension of your on-course style. From popping colors to surprising designs, headcover options are endless. Add a little flair to your bag with headcovers that'll make your group jealous.
Headcovers: A Brief History
Golf headcovers date back to the early 1800s when a Scottish club-maker named Robert Forgan began importing hickory from the U.S. to make golf shafts strong enough to support iron clubheads. However, the hickory shafts would get damaged by other clubs knocking against them in the bag, creating weak spots, and ultimately snapping mid-swing.
The original golf headcovers were made from cotton, wool, or even leather specifically to eliminate this issue. They were made long enough to protect the hickory shafts from sustaining damage.
Types of Headcovers
The golf headcover market has exploded in recent years, and today you can find styles, materials, patterns and designs that you never could have imagined 10 years ago.
Novelty Headcovers
The demand for novelty headcovers has never been higher. The idea that you can get an animal golf headcover, or one with some coarse humor gives you endless options.
If you want a headcover with your alma mater's mascot, you'll find it. Your favorite superhero? Only a few clicks away. You can even find your favorite movie quotes or your kid's favorite Disney characters in headcover form.
Leather Headcovers
Leather headcovers made a big splash in the past decade and have become the most popular, and classy-looking, way to dress up your golf bag. The old-school look paired with unmatched durability puts leather headcovers in a class of their own.
Manufacturer Covers
Even OEM's have jumped into the aftermarket headcover craze. If you don't like the covers that come with your clubs and would prefer an upgrade that still shows off your favorite golf manufacturer, companies like Titleist, PING, Callaway, and TaylorMade offer special edition headcovers that differ from their stock versions.
Iron Covers
As innocent as they seem iron covers are perhaps the most controversial pieces of equipment in the vast golf equipment landscape. One of the biggest arguments in golf, is simply, why iron covers?
Like frosted tips, DSL and "Barbie Girl", iron covers were quite popular in the 1990s. Companies like Castle Bay thrived on iron covers. Today, a deep line in the sand trap divides the majority of players who speak out against iron covers from the minority who like them.
The main argument against iron covers is that they look ridiculous, and don't really serve a purpose. Funny enough, all of the iron cover hate has actually propelled some companies to produce high-end iron covers for the minority of players who like them.
Personalized Headcovers
For the very particular headcover request, you can even find companies that will produce your own personal headcover based on your design. Companies like Sunfish have a great design tool on their website to help you make your design as unique as you'd like. Want a headcover that looks just like your dog? You got it.
Headcover Companies
The explosion of headcover popularity has helped several golf headcover companies thrive, each with its own distinct style. If you're looking to add a unique headcover to your bag, you could spend anywhere from $20 to nearly $200, depending on the level of customization you want. Here are some of the top headcover companies in golf.
Stitch
Stitch produces high-end leather headcovers that are a throwback to antique race cars. Some of their designs look like your clubs are wearing James Dean's leather jacket, they're that cool. Stitch has also expanded into producing a high-end selection of knit headcovers as well as golf bags and more.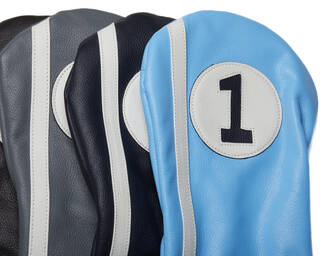 Sunfish
As previously mentioned, Sunfish has a great option if you're looking to design your own headcover. They also have stock covers for drivers, putters, fairway woods, and hybrids that include patriotic designs, Harry Caray, and even a John Daly collection.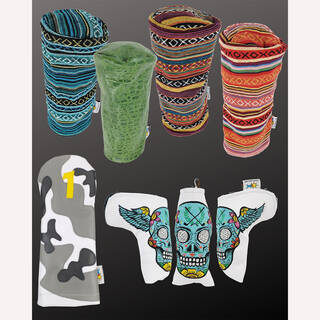 Swag Golf
If you're lucky enough to score a Swag Golf headcover, it may not even make it into your bag. That's because they're so highly sought after that you may prefer to preserve the cover and simply display it instead. These small-batch headcovers are often gone less than a minute after being released.
Recent Swag releases include officially licensed Legend and Superstar WWE designs, Street Fighter characters that are officially licensed with Capcom, and tributes to Michael Jackson's Thriller.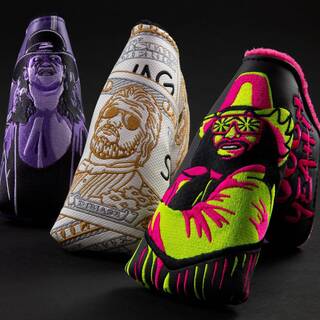 Daphne's Headcovers
Daphne's Headcovers boomed when the headcover created for a well-known golfer took on a persona of its own. Frank, the mouthy cover for Tiger Woods' driver, has been in Tiger's bag for his entire professional career, drawing attention to Daphne's and launching the company into just about every segment of animal and beyond. Today you can find everything from a unicorn to dog headcovers to look like your favorite fur baby.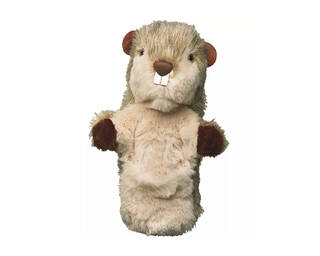 JE Golf
If you're a Star Wars or Marvel fan, look no further than JE Golf. This company makes headcovers that are so life-like you'll think Darth Vader or Ironman is in your bag. The level of detail and cool factor to these headcovers makes them impressive. They even have a Black Panther headcover that is painted with glow-in-the-dark paints to give it a flowing effect. Just take our money, please.
Conclusion
Headcovers are mostly a necessity for your golf bag, but that doesn't mean they have to be boring. Check out some of the sites listed above to see how you can bring a little life to your bag setup or find yourself the perfect headcovers to suit your needs.