About Golfing Clothes for Kids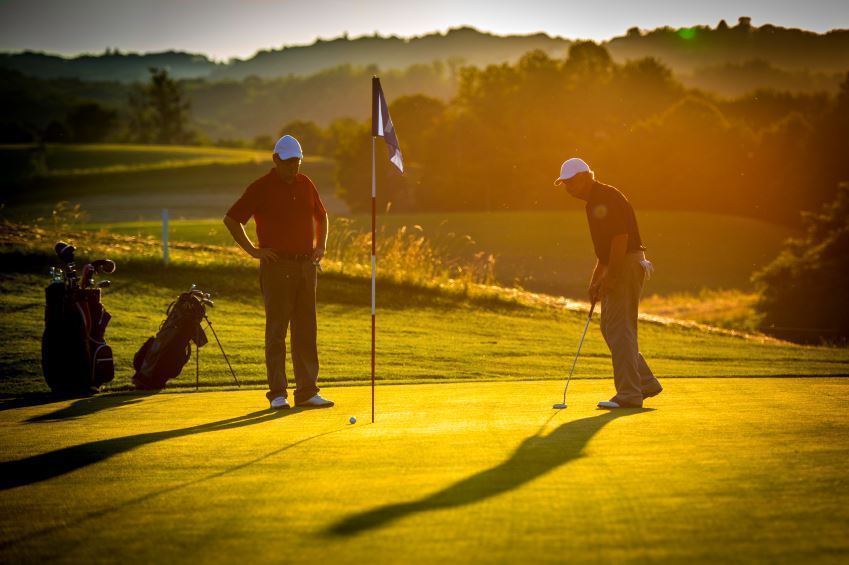 Outfitting a child for the golf course can be a difficult task. The clothes tend to lean toward a more formal attire, which many children don't wear or own. Traditional rules say kids should be treated as mini adults and follow the same rules, but there is some flexibility depending on the reason the child is on the course. Read on to learn about acceptable children's golf wear and footwear.
Shoes
Children should wear golf shoes if they are playing on the course. For spectating, they can wear closed-toe sneakers. Flip-flops, sandals, dress shoes or open-toe shoes are unacceptable.
Shirts
Boys wear collared shirts, tucked in (preferred). Mock turtlenecks are now acceptable during colder days. Girls should wear collared shirts (with or without sleeves), or a button-up oxford with or without sleeves can work as well. T-shirts are prohibited for both boys and girls.
Pants
Khaki material bottoms are strongly urged. They can be any color as long as they are a khaki/cotton blend material. Jeans are prohibited. Pants should fit and not be baggy.
Shorts/Skorts
Boys may wear shorts. Madras, plaids, solids, stripes and seersucker are allowed. Some courses prohibit cargo shorts, so watch out for that. Girls may wear the same shorts as boys and skorts as well. Be aware of inseam rules at courses and avoid anything too short for girls and too baggy for boys.
Rain/Wind/Cold Gear
With inclement weather comes additional clothing. Wind shirts are worn over proper tops and can be removed during play. Track suit pants may be able to be worn on particularly cold days or over khaki pants and removed after play. Rain gear is any clothing worn over the clothes that is waterproof.