How Golf Clubs Are Made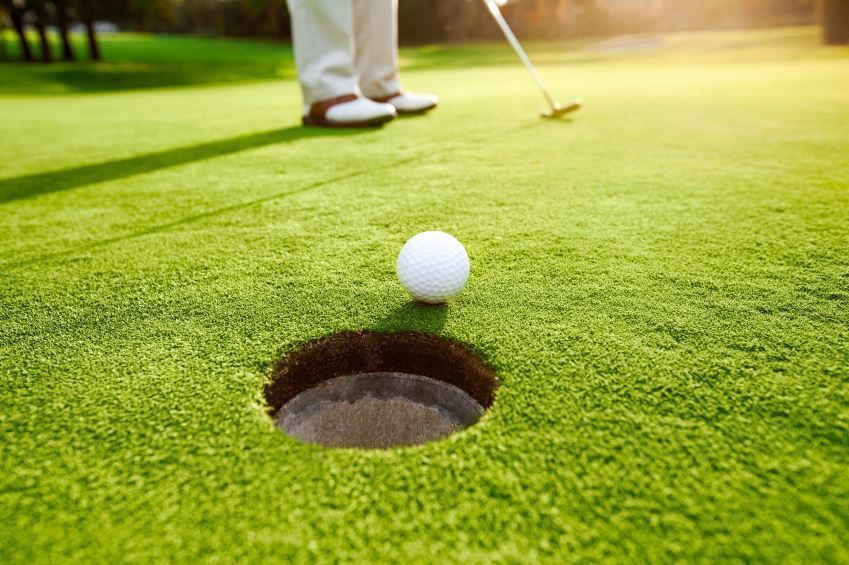 The basic construction of golf clubs is very simple, but putting the clubs together involves many complex processes. Today, golf clubs are made in factories using a variety of specialized machines and skilled workers.
Head
The head of a golf iron or putter is usually made from a forging or casting process. Drivers are usually created with a composite metal assembled in a factory. For cast metal clubs, ceramic molds of each club are made and then filled with molten metal. After the metal has cooled, the molds are broke and the metal heads are sanded to an appropriate finish. Forged heads are shaped from a single piece of metal that is continually heated and pounded into shape.
Shaft
The shaft is placed into the clubhead using an epoxy. After the shaft is attached to the head, it is cut to the specific length needed for a particular club.
Grips
The grip is applied by first using 2-inch double sided grip tape and wrapping the shaft from the top to about 10 inches down the shaft. Then grip solvent is used to wet the tape and allow the grip to slide on. This needs to be done quickly as to get the grip affixed correctly. In addition, the grip must be aligned perfectly with the club face in order to assure proper alignment when swinging the club.
Final Adjustments
After the club is constructed, the lie and loft angles to make sure the club has the proper angles on the bottom and face of the club. After these are tested and adjusted as needed, the weight of the club is checked. Small weights are added to the clubs in the form of decals to ensure each club has the same precise weight.