How Fast Does a Golf Ball Travel & What Influences Ball Speed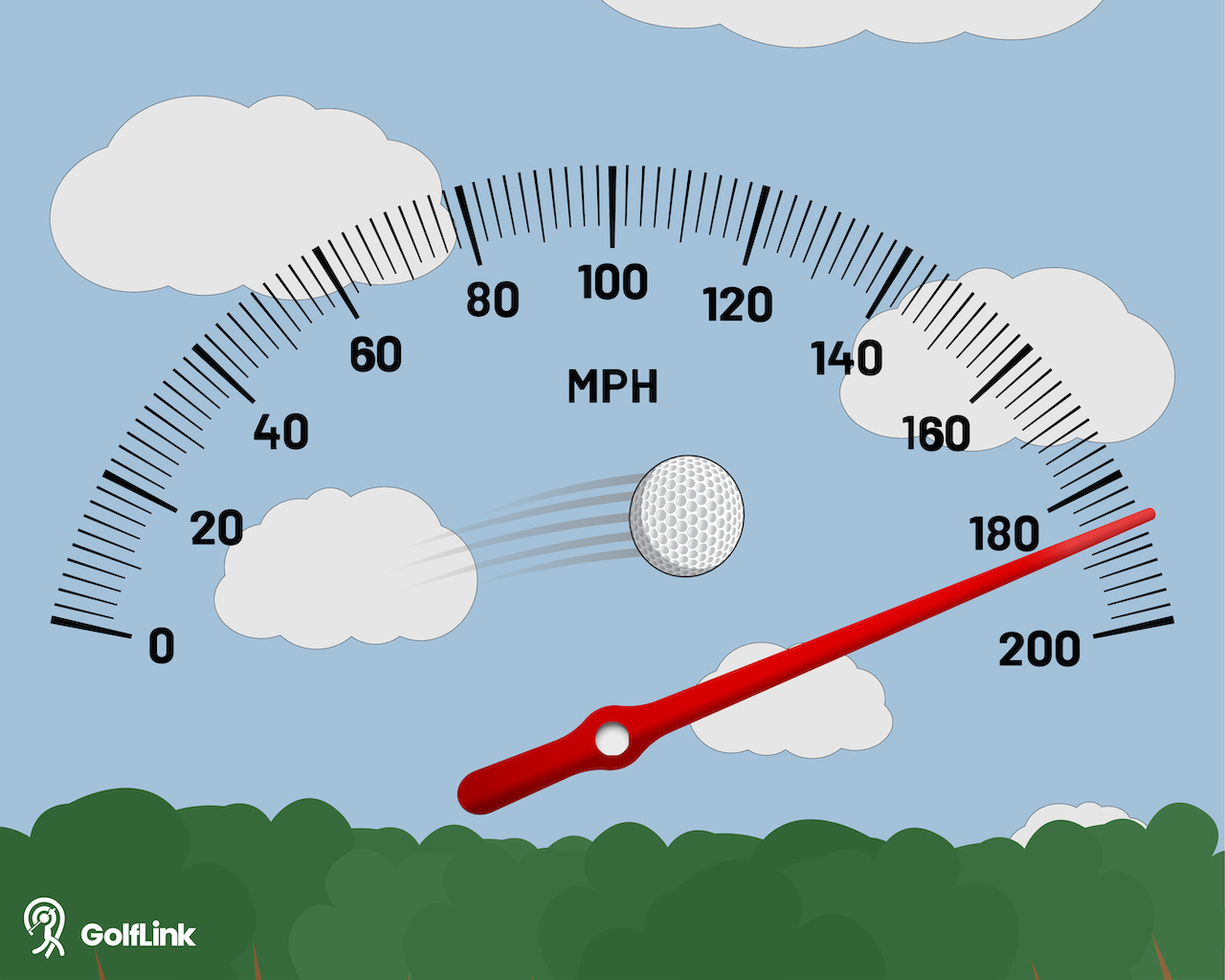 How fast does a golf ball travel? It's an important question for professional and amateur golfers alike. Ball speed is incresingly important in club-fittings and achieving optimum performance on the golf course. Let's take a closer look at velocity and some fun facts about golf ball speed.
What Influences Ball Speed?
There are several factors that can affect ball speed. Club speed is a big contributor; however, hitting the sweet spot of the club is the most important factor. The material of the club and angle of attack also influence ball speed. A titanium club face produces the highest ball speeds.
Calculating Ball Velocity
The easiest way to find your ball speed is to hit some shots on a golf simulator. You might find one at a driving range, big box golf retailer such as PGA Tour Superstore or Golf Galaxy, or even an indoor virtual golf facility.
Ball speeds is measured immediately after the ball leaves the club face, when the ball has the fastest velocity. After that, a golf ball loses speed until it reaches its peak height. Then the ball faces a loss of momentum and spin rate due to air resistance and gravity.
Average Amateur Ball Speeds
According to TrackMan Golf the average male amateur golfer has a ball speed of 132.6 mph with their driver, the club which results in the fastest ball speed. However, those average ball speed statistics vary significanlty with a golfer's skill level, making ball speed a great indicator of your progress as a golfer.
Higher ball speeds among more skilled golfers is the result of a combination of greater swing speed and a greater ability to transfer speed from the club to the ball, a measurment known as smash factor. Find your ball speed and check out the ball speed charts below to see how your speed stands up to your peers.
Male Amateur Average Ball Speed

| | |
| --- | --- |
| Handicap | Ball Speed (MPH) |
| Scratch or Better | 161 |
| 5 | 147 |
| 10 | 138 |
| 14.5 (Average) | 133 |
| Above 14.5 | 131 |
The average handicap for female amateur players exceeds 25, however, ball speed is still a great predictor of handicap among female amateur golfers with a 15 handicap or less.
Female Amateur Average Ball Speed

| | |
| --- | --- |
| Handicap | Ball Speed (MPH) |
| Scratch or Better | 131 |
| 5 | 125 |
| 10 | 119 |
| 15 | 111 |
Average Professional Statistics
To be expected, professional tour players have ball speed statistics that exceed amateur golfers.
According to TrackMan, the average ball speed for a PGA Tour player is 168 mph. Statistical leaders in 2022 include:
Cameron Champ (188.29)
Brandon Hagy (186.67)
Cameron Young (186.14)
Joseph Bramlett (185.09)
Matthew Wolff (184.53)
The average ball speed among LPGA professionals is 140 mph. The LPGA does not have statistical data by player.
Ball Speed Fun Facts
Here are a few fun facts about ball speed in the game of golf along with some record holders.
In December 2021, two-time World Long Drive Champion Kyle Berkshire broke the known ball speed record by smashing a drive with 233.4 mph of ball speed. Of course, drivers designed for long drive competition are slightly different than your everyday driver.
Bryson DeChambeau has noted his personal best ball speed number is 221 mph which happened at a Cobra testing facility.
LPGA players such as Emily Pedersen and Lexi Thompson have swing speeds around 100 mph, and produce some of the highest ball speed numbers on tour at around 150 mph.