Best Golf Tees That Stand Up to Whatever Your Swing Brings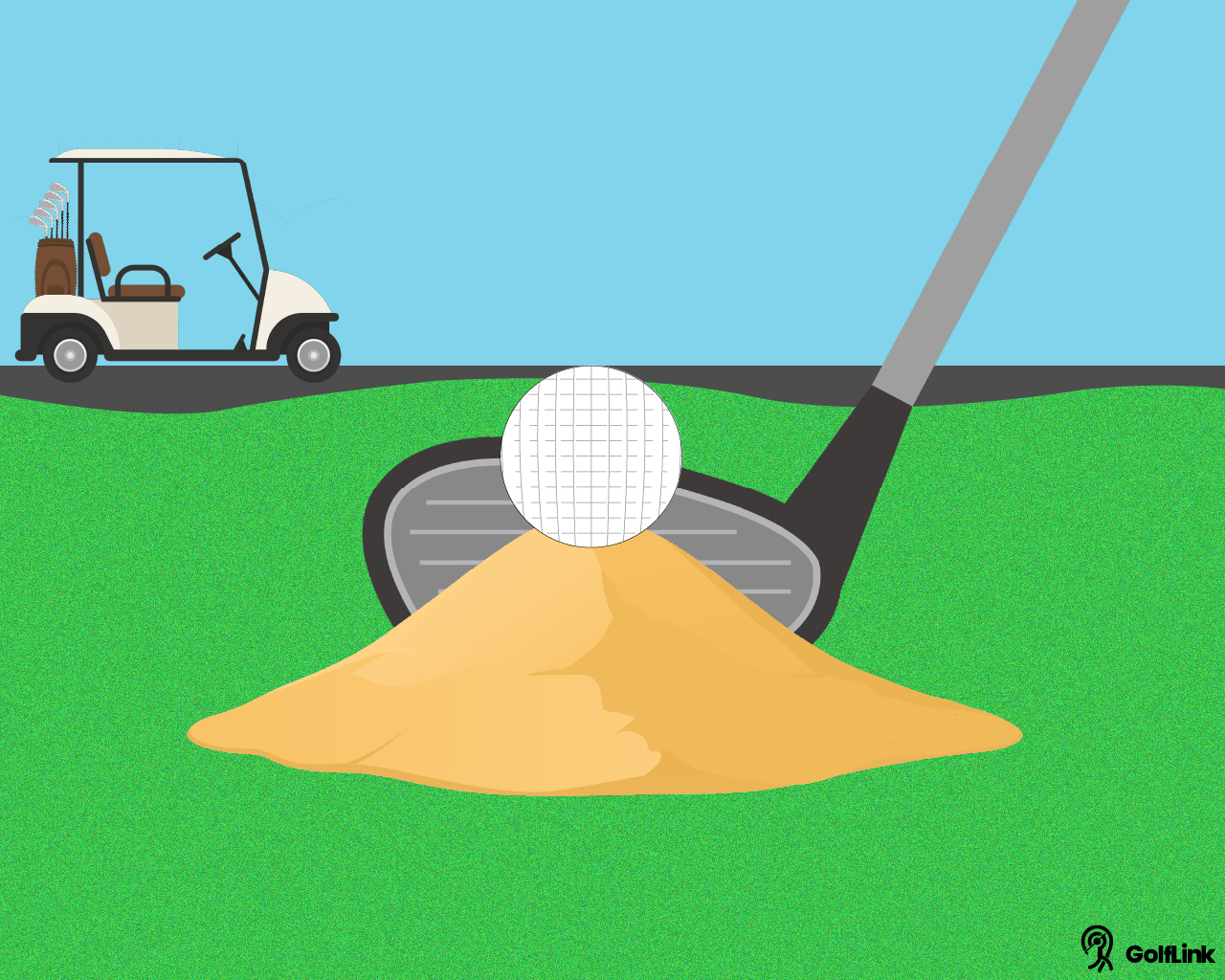 Do you pay attention to the type of golf tees you play? Maybe the better question is, should you? Quite possibly the most simplistic accessory in the game of golf is becoming less simple as time goes on.
With brands jockeying for your golf tee business, will spending the extra few dollars actually help your game? Let's take a look at what's out there in the golf tee market.
Types of Golf Tees
There are several different types of golf tees now, which is a long way from how tees began. Until the early 1900s, tee boxes had an actual box on them, similar to seed boxes you see now. Inside of those boxes was sand and a scoop, and players would create their own mound of sand on which to tee their golf ball, acting as the first golf tee.
If you were at a fancier club there would also be a bucket of water to wet your hand before reaching into the sandbox.
As you can see, we've come a long way. Today, you'll find more golf tee concepts than you know what to do with.
Wood Tees
The standard wood golf tee is still the most popular option. Wood tees are typically made from birch wood, usually standing 3 ¼ inches tall to accommodate today's larger driver heads. Some people buy a huge bag of wood tees to last the whole season, others snag a handful provided by the golf course before each round. Either way, wood golf tees are the failsafe option.
Plastic Tees
In the early 2000s, plastic golf tees began hitting shelves. If it was possible to disrupt the golf tee market, this was it. Plastic tees promised a combination of improved durability and game enhancement.
The durability part is undeniable. If you've ever purchased plastic golf tees you'll know that they last longer than wood tees. They'll bend a little, but are still usable. A package of 25 plastic tees might last an entire season.
Plastic tees also save trees. Depending on what reports you read, it's estimated that around 250,000 trees are cut down every year to make wood tees.
Now, the game enhancement promise of plastic tees is up for debate. Almost all models of plastic tees boast that the player will get extra yardage or tighter dispersion by way of different tee cup designs. While it's not entirely untrue, those results tend to be minimal. If you want to hang your hat on plastic golf tees, the durability factor, and saving trees, have more merit.
Another benefit of plastic tees is that they typically don't disrupt course mowing. Wood golf tees tend to ding mower blades or actually stick to them, creating inconsistencies in mowing patterns.
Bamboo Tees
Another solution to commercial logging for golf tees is bamboo, which is a natural, renewable source. Bamboo golf tees are a good, not great, alternative to wood.
The not-so-great aspects of bamboo tees are that they break easier than wood or plastic, and if you store them in a damp area for too long, they will actually begin to mold.
Step Tees
Step tees have a standard "peg" (technical name is shank) of a golf tee, but on top is an hourglass shape to tee your ball on top of. The idea is that you have a consistent tee height all the time.
Unique Tee Designs
Once golf tees began to change, more unique, and sometimes extreme, designs came about.
The Brush T
The Brush T has a standard shank of a golf tee, with a soft, tightly bristled brush at the top. Place your ball on top of the brush and your club sweeps through the bristles as opposed to coming into contact with the wood of a standard tee.
4YardsMore
Another unique design is 4YardsMore, which has six flexible, plastic prongs that prop the ball up. The club travels through the prongs rather than impacting the harder wood or plastic tee designs.
Martini Tees
Martini glass-shaped golf tees are a fun design that looks exactly like a Martini glass. They are typically sold in a 5-pack, which is all you need because they don't break. If you're lucky you can also find them in a 12-pack where the tees are packaged inside of a small martini shaker.
A multitude of other unique tee designs exist. Maybe they'll help your game, maybe not. If you're looking for something truly different though, check them out.
When it comes down to it, there are a lot of options in the golf tee aisle and racking your brain over which one to choose might be a bit overkill. Here are some of the best options you can pick up.
Pride Professional Tee System (PTS)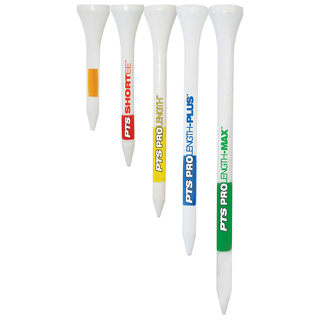 The PTS models from Pride just might be the most popular tees in golf, offering standard wood golf tees with a little assistance. They appeal to the traditionalist because they're wood, but they also have colored stripes so you have a consistent tee height every time. They're available in five different lengths and even have a Titanium Strength model that's harder to break.
Pride Performance Plastic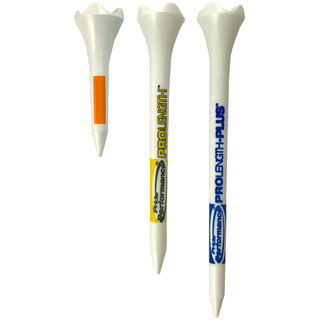 If you're looking to make the jump to plastic, the Performance Plastic model from Pride is a good transition. You get all of the extra durability while also getting the PTS striping from their wood model. This model also has a performance cup which increases stability.
Champ Zarma MyHite Flytee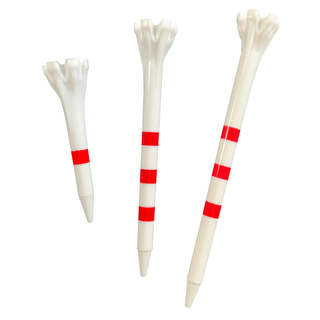 This design should satisfy just about everyone. The Cham Zarma MyHite Flytee is incredibly durable, one tee can last you an entire round or two, perhaps more.
The spaced-out striping allows you to pick a consistent height. The golf ball tees up easily on this performance style cup.
Evolve Epoch Tees
The Epoch tee from Evolve Golf was one of the first plastic golf tees that we saw played on professional tours. Your golf ball will tee up easily, they are very durable, and the cup isn't extreme.
Evolve Golf also notes that they are mower friendly, so golf course mowers will cut through them with ease. These Epoch tees are also a great option if you're looking for customized tees with a logo on them.
Final Thoughts
Will a golf tee make significant changes in your golf game? Probably not. But there's something to be said for all of the material and technical changes that this accessory has seen over the past twenty years and it's worth exploring, if nothing else, for a little bit of fun.