Complete Guide to Mizuno Golf Clubs
Updated August 29, 2022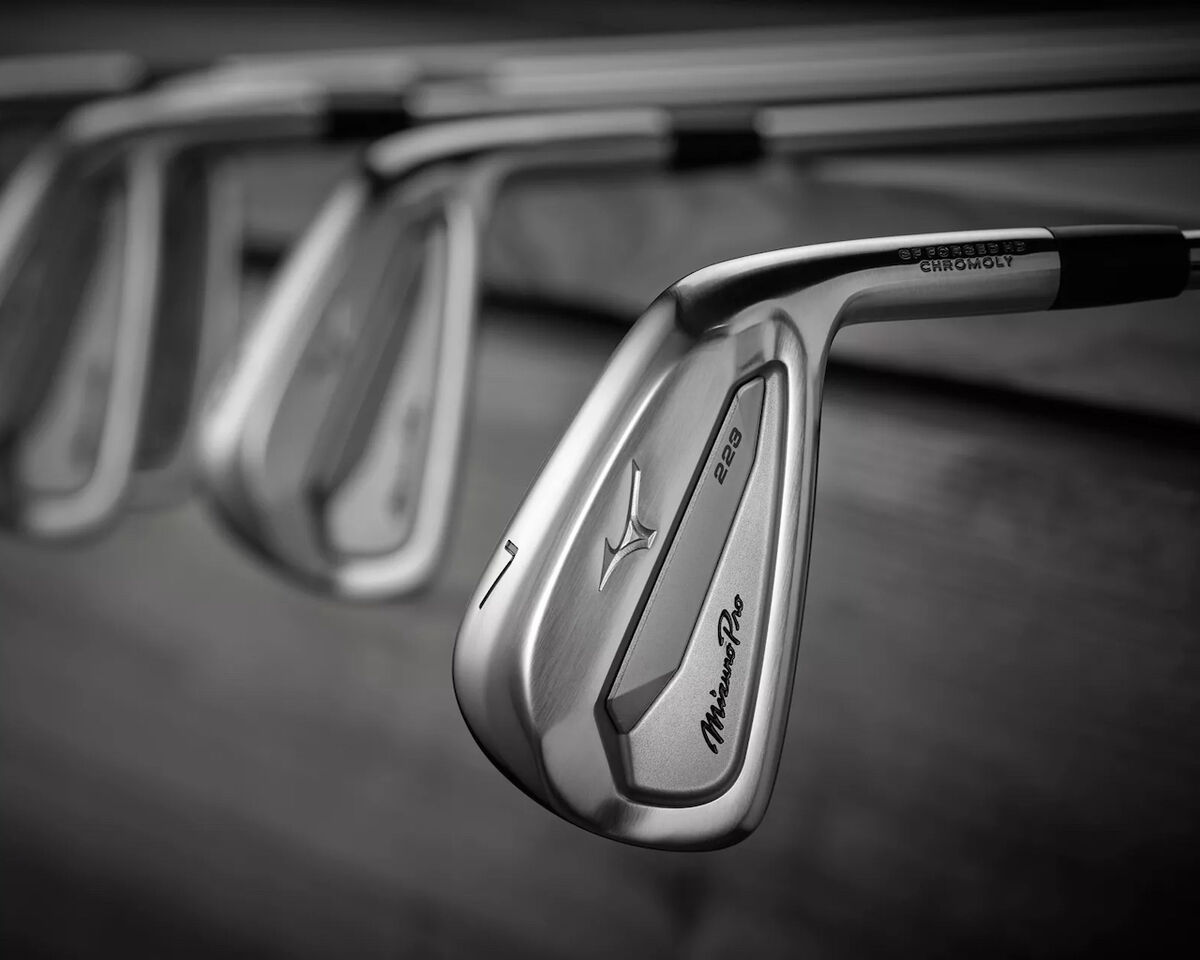 Dick's Sporting Goods/Golf Galaxy
Perhaps no company in golf has a more loyal following than Mizuno. The OEM has carved out a place as one of the premier manufacturers of golf irons and stands firmly behind the saying that "Nothing Feels Like a Mizuno." If you've ever wondered about Mizuno's beginnings, a timeline of its products, or want to read what's new, here is a company overview of Mizuno.
Mizuno is actually a great story of success beginning in Osaka, Japan in the year 1906. That is where an 18-year-old kimono shop worker named Rihachi Mizuno saw his first baseball game and fell in love with it. Mizuno and his younger brother opened their own shop selling baseball equipment and in 1913 began to manufacture their own high-quality, high-performance products.
In 1933, Mizuno stepped into the golf business, producing his first line on clubs called the Starline. Fast-forward to the 1970s and Mizuno began exporting his products to Europe and the company began to take off in other parts of the world.
The hallmark of Mizuno golf clubs was the forging process of its irons, which was considered to be the most innovative forging process resulting in remarkable consistency from club to club, which had never been seen before.
As years have passed, Mizuno has continued to invest in its products and process, rather than in marketing and tour presence. Today, you'll find players such as Luke Donald, Keith Mitchell, and Hannah Gregg on Mizuno's tour staff. Be certain, however, that plenty of tour professionals play Mizuno golf clubs out of choice, rather than sponsorship.
Aside from its loyal golf following, Mizuno still produces equipment for a number of sports and is recognized as a leader in those categories as well. The company is highly regarded as one of the best running shoe manufacturers in the world. Baseball is also still a huge part of the Mizuno family as it produces baseball mitts, bats, batting gloves, cleats, uniforms, and much more. Softball, volleyball, and swimming equipment are also under the Mizuno umbrella.
Today, Mizuno still produces most of its golf equipment in Osaka, Japan. However, it does a large part of its product assembly and some finishing touches at the company's U.S. headquarters in Braselton, Georgia.
Here are some of the current golf products being offered by Mizuno.
We'll start with what makes Mizuno a force in golf equipment, its irons.
There are currently three iron models under the Mizuno Pro line. These utilize the traditional forging process that made Mizuno such a power in the golf equipment category. Here are those models along with what level of player should be putting them into play.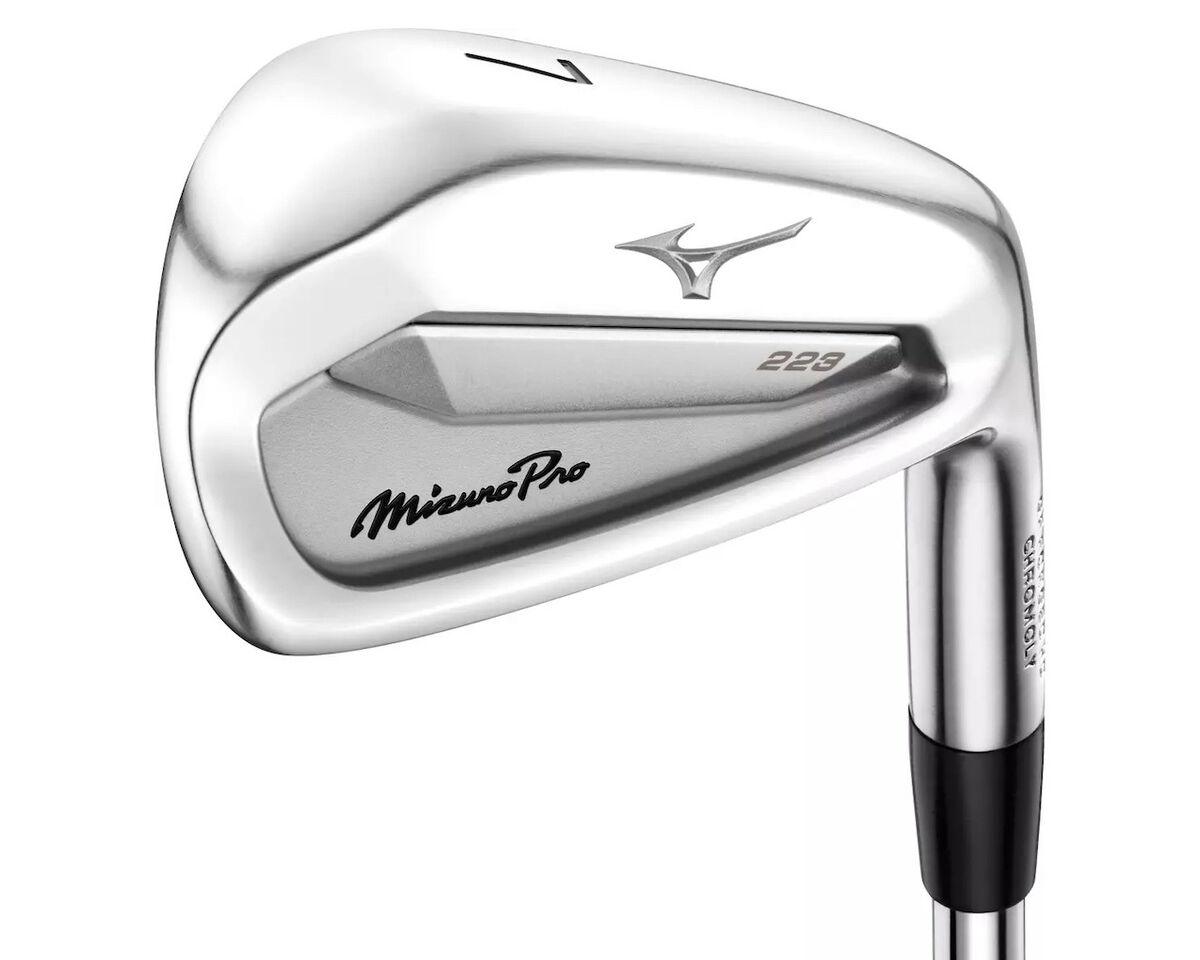 Dick's Sporting Goods/Golf Galaxy
In addition to the Mizuno Pro lineup, the company also offers the tremendously popular JPX line which has always fit a wide range of players. Here is a breakdown of the JPX 921 series and which player profiles best fit which model.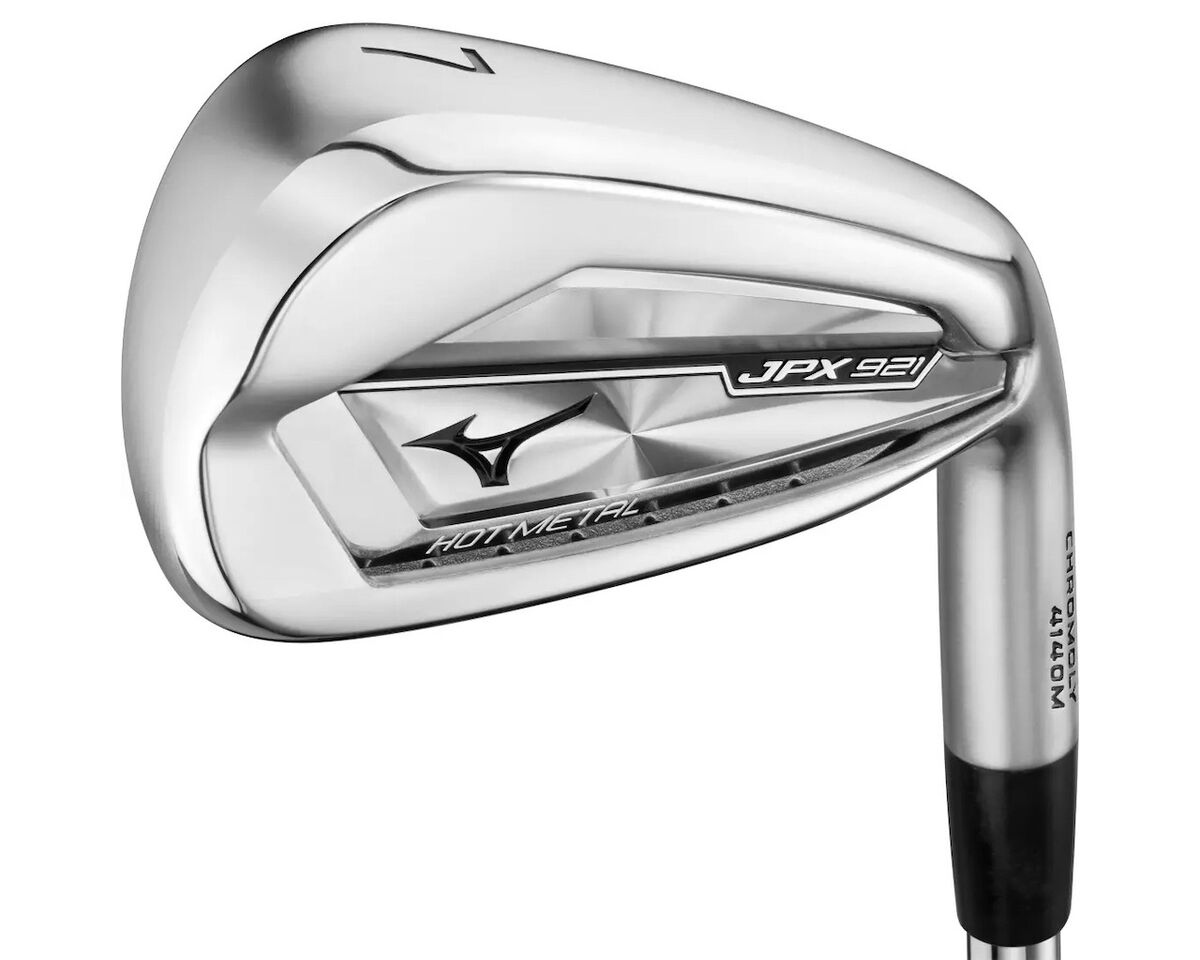 Dick's Sporting Goods/Golf Galaxy
| | | |
| --- | --- | --- |
| Model | Features | Handicap Level |
| Hot Metal | High launch, most forgiveness | Mid to High |
| | Forged head with forgiveness | Mid |
| Forged | Traditional forged iron | Low |
| Tour | Tour-shaped blade | Low to Scratch |

If you're confused as to which Mizuno iron model is right for you, try Mizuno's Quick Iron Selector to help you narrow your search.
Mizuno might be known for its irons, but it's also a sneaky-good producer of drivers, fairways woods, and hybrids.
Mizuno currently offers three driver models.
The ST-X 220 is a draw-bias driver that is geared towards players with moderate swing speeds. More weight in the heel and a higher spin rate help get the ball airborne and requires less effort from the individual swinging it.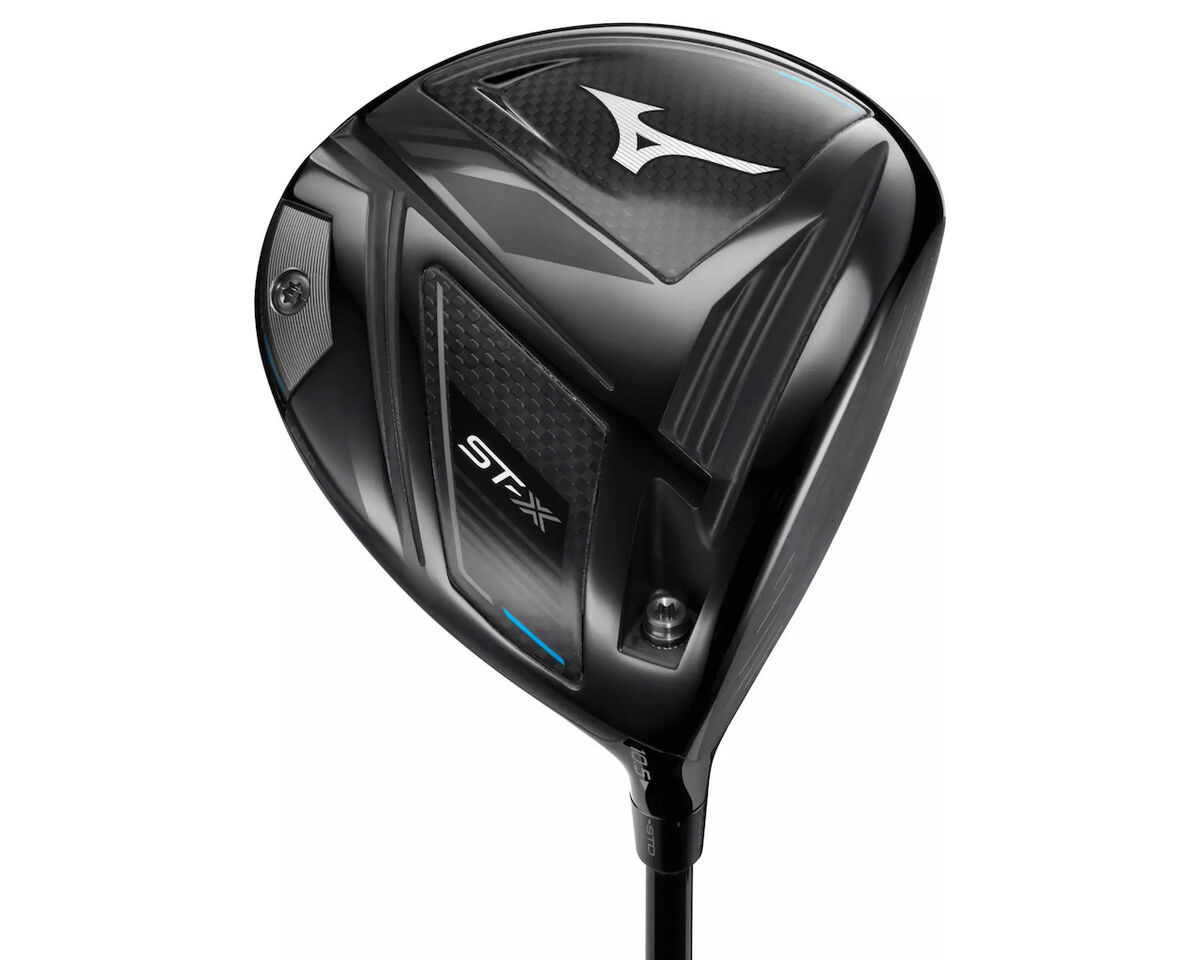 Dick's Sporting Goods/Golf Galaxy
The ST-Z 220 driver does not have a shape bias and is best for players who have a slightly faster swing speed and desire less spin. It's definitely designed for the mid to low handicap golfer.
The ST-G 220 driver is quite possibly the most adjustable driver on the market today. With three tracks and two moveable weights, this driver can be adjusted to a player's specific needs for flight, shot shape, and overall feel.
Mizuno currently offers two models of fairway woods.
The ST-X 220, much like the driver, is a draw bias head that is intended for a high launch and ultimate forgiveness.
The ST-Z 220 has a smaller profile at address and benefits players looking for less spin who have a higher swing speed.
The company has four hybrid models to choose from.
The Mizuno Pro Fli-Hi is for players who are a little more skilled and prefer the look of an iron over a hybrid.
The ST-X 220 hybrid is made for the masses. Like its ST-X counterparts, it has a draw bias with a high launch.
JPX Fli-Hi hybrids are continuations of the JPX iron line and are your more traditional, standard hybrids.
Mizuno has one line of wedges in the T-22 which are made in the traditional Mizuno way of Grain Flow Forging. The T-22 wedges come in three finishes: denim copper, satin chrome, or raw. They also have four grind options to suit different regions and different players.
When Mizuno released its M.Craft line of milled putters, the company turned heads of even the most particular putter enthusiasts. The current model, M.Craft OMOI is offered in three head designs. The OMOI 01 and OMOI 02 models are your more traditional blade styles while the OMOI 03 is a face-balanced, full mallet.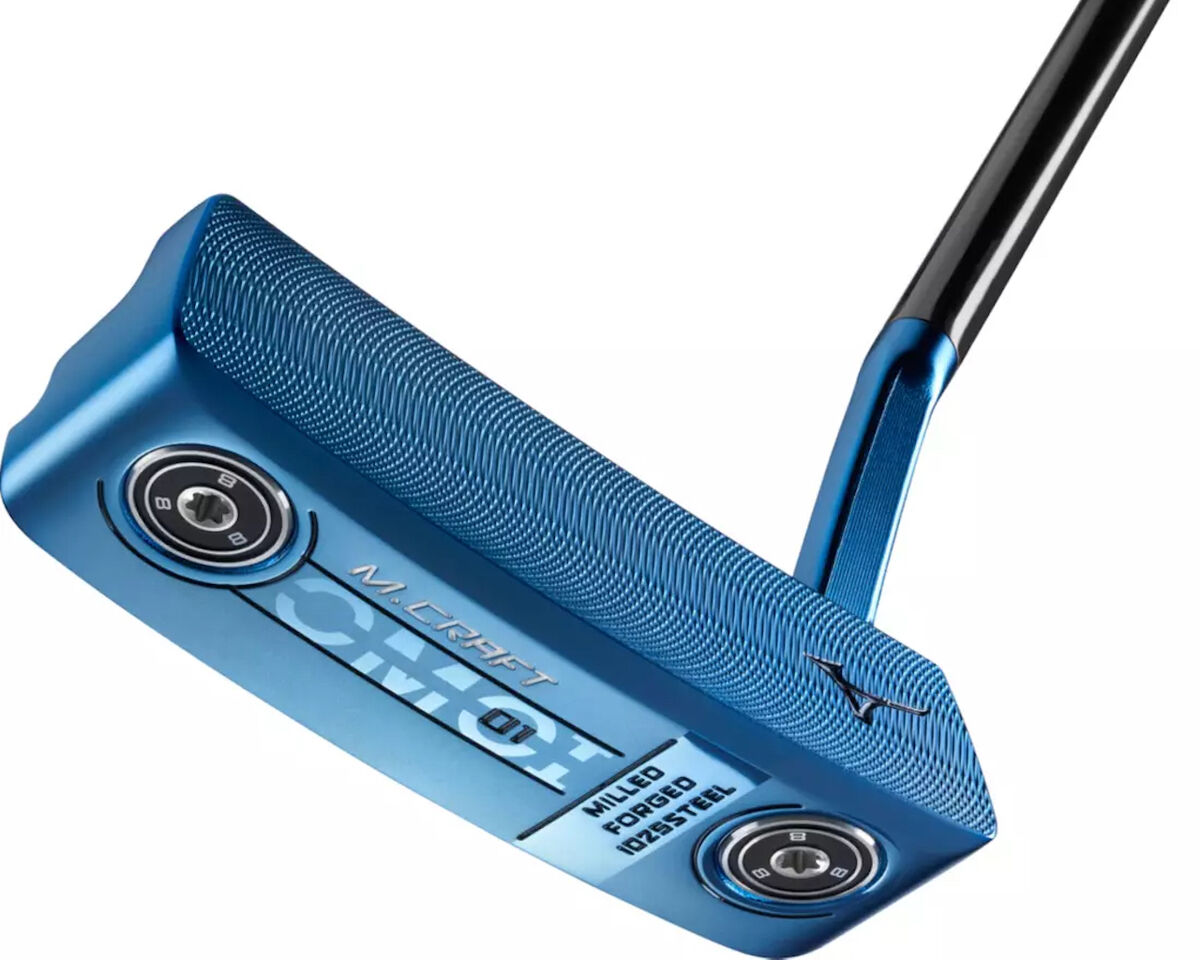 Dick's Sporting Goods/Golf Galaxy
If you've ever wondered when your Mizuno irons were made of if you're in search of an older model, here is a complete timeline of Mizuno irons from 1990 to today.
| | |
| --- | --- |
| Year | Models |
| 1990 | TP Original, T-10, TP-11, TP-9, White Fang, Bell 3, Domino, Domino PC, Impact, TP-Z, Astron |
| 1991 | TP-18, Z-1, Astron G-2 |
| 1992 | TCD, ZP-1, Faldo ID, MP-29 |
| 1993 | TP-19, Paragon/Ti, TP-2000, Faldo Jnr |
| 1994 | MP-14, Axis, Astron G-3 |
| 1995 | TP-Z, TP-Z Cast |
| 1996 | TP-21, Sterling |
| 1997 | Pro, T-Zoid OS, Widec |
| 1998 | True, T-3 |
| 1999 | Sure, Comp EZ |
| 2000 | Pro II |
| 2001 | Comp CT |
| 2002 | MP-33, MX-20, Widec II |
| 2003 | MP-30, MX-15 |
| 2004 | MP-37, MX-23, MP-32 |
| 2005 | MP-60, MX-17 |
| 2006 | MX-900 |
| 2007 | MP-67, MX-25, MX-19 |
| 2008 | MP-52, MX-950 |
| 2009 | MP-62, MX-100, MX-200 |
| 2010 | MP-58, MP-68, MX-300, MX-1000 |
| 2011 | MP-53, MP-63, JPX 800 |
| 2012 | MP-59, MP-69, JPX 800 Pro, MP-H4 |
| 2013 | MP-64, JPX 825, KPX 825 Pro |
| 2014 | MP-54, MP4, JPX EX, JPX EZ, JPX EX-F, MP-H5 |
| 2015 | MP15, JPX 850, JPX 850 F |
| 2016 | MP25, MP5 |
| 2017 | JPX 900 Tour, JPX 900 Hot Metal, JPX 900 Forged |
| 2018 | MP-18, MP-18 SC, MP-18 MMC |
| 2019 | JPX 919 Tour, JPX 919 Hot Metal, JPX 919 Forged, JPX 919 Hot Metal Pro |
| 2020 | MP-20 HMB, MP-20 MB, MP-20, MMC, MP-20 SEL |
| 2021 | JPX 921 Tour, JPX 921 Hot Metal, JPX 921 Forged, JPX 921 Hot Metal Pro |
| 2022 | Mizuno Pro 221, Mizuno Pro 223, Mizuno Pro 225 |
Mizuno continues to thrive in the golf market on the merit of its superior products, performance, and incredible feel. While there are clearly other golf brands that are more visible and dominate the headlines, Mizuno's products speak for themselves.