Titleist Players & Hybrid Stand Bags Review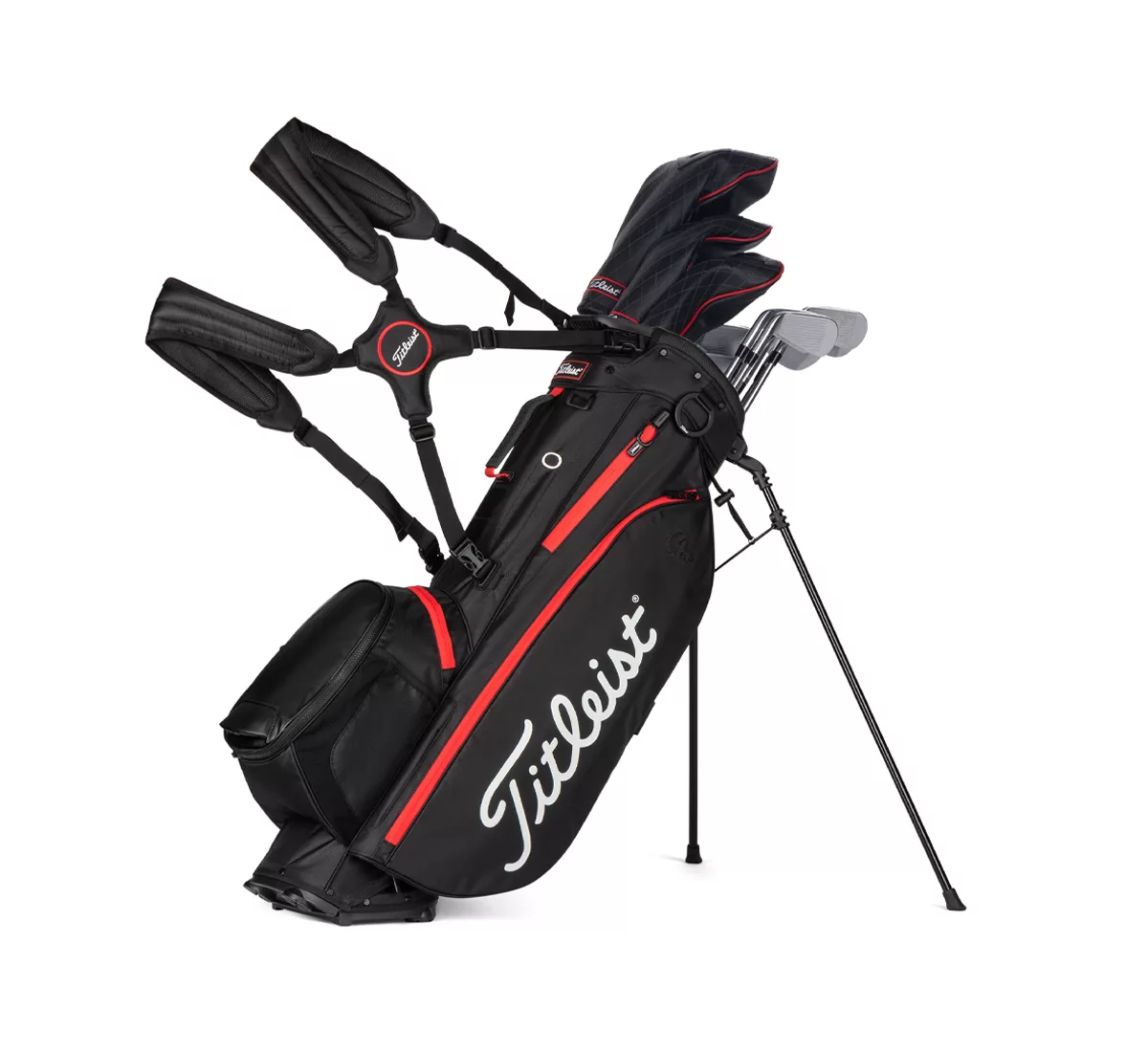 Most of our GolfLink reviews are club-focused, but other equipment, like your golf bag, can have an impact on your overall enjoyment of your next round.

After all, you need to access your tees, water bottle and jacket easily and without losing time that you could be spending golfing instead. If you need a quick refresher, we also have a golfLink guide to golf bag etiquette.
New Players Golf Bags
Titleist is introducing new golf bags for the 2021 season. These include bags in both stand and hybrid categories. Their newest bag collection offers options for all golfers, whether they're looking for more storage or a lightweight bag.


Let's look at the four stand bag options in the collection first. Here are some of the differences you'll find between these four different types. All of these bags weigh in at under 3.4 pounds.

Players 4: a well-rounded golf bag offering durability, storage and lightweight feel

Players 4 Plus: the versatility and comfort of a lightweight stand bag combined with extra storage options. Includes two external water bottle pockets.

Players 4 StaDry: durable performance for rainy conditions with premium double strap

Players 4 Plus StaDry: performance option for golfers who play in all conditions, plus waterproof materials and seam-sealed construction. Full-size apparel pocket.
How to Choose Between Stand Bags and Hybrid Bags
There's two factors to help you decide which option is best for you. First, do you mostly play in dry conditions or is rain and wet weather a factor? Second, how much storage do you need?

Now that we've covered the stand bags, let's see what Titleist has to offer with their hybrid collection of golf bags. If you're a golfer who likes to walk and ride, you're going to love these options. The hybrid bags weigh in at under 6 pounds each.
Hybrid Collection
The Titleist hybrid collection (including two different golf bags) gives you options - combining the best of premium cart and stand bag features. The cart strap loop gives you pocket access when fixed to the cart, and the new push cart rest gives you peace of mind while walking the course.

The main advantage of these golf bags is the NEW leg system with a pushcart rest for enhanced push-cart compatibility.
Hybrid 5: Lightweight, cart friendly design
Hybrid 14: Superior organization and storage
Any of these bags would be a great choice. The main things you need to decide are whether you prefer to walk or ride, how light you need your bag to be and which special features and pockets you are looking for. Here's a rundown:
Players Stand Bags
| | | | |
| --- | --- | --- | --- |
| Bag | Design | Dividers | Features |
| Players 4 Plus StaDry | Low-profile top cuff | 4 | Full-length garment pocket and XL beverage pockets |
| Player 4 StaDry | Low-profile top cuff | 4 | Premium double strap Rangefinder / Water bottle pockets |
| Players 4 Plus | Lightweight stand bag | 4 | Dedicated tee pocket Rangefinder / Water bottle pockets |
| Players 4 | Lightweight construction | 4 | Premium double strap / Soft touch valuables pocket |
Players Hybrid Bags
| | | | |
| --- | --- | --- | --- |
| Bag | Design | Pockets | Features |
| Hybrid 14 | Low-profile top w/ bag handles | 9 | External water bottle pocket, New leg system w/ pushcart rest |
| Hybrid 5 | Low-profile top w/ bag handles | 7 | Expandable apparel pocket New leg system w/ pushcart rest |


It's clear that Titleist's new Players golf bag collection keeps the golfer experience top of mind. From specialized pockets to push cart compatibility, this collection is all about refinement and ease. Titleist Players golf bags are available in up to 14 different colour schemes (range varies by model.) Our GolfLink guide to choosing a golf bag can walk you through all of the considerations you need to make when buying a new golf bag.

Titleist Players and Hybrid Collection golf bags retail for $200-$270 USD. StaDry bags are at the top of this range due to their special material and seams.