Slazenger Golf Ball Review
Updated July 12, 2021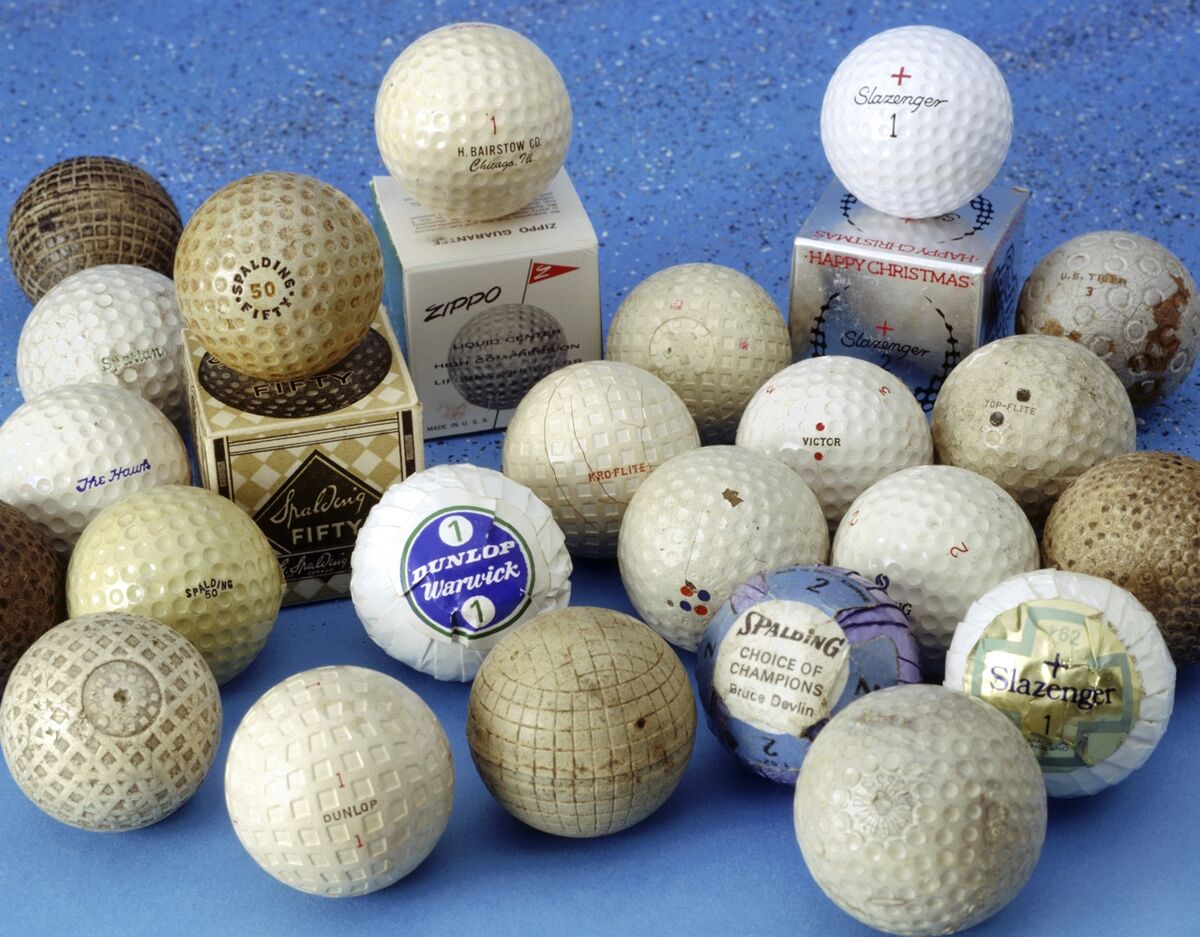 There are so many brands of golf balls on the market, sometimes it can be hard to choose which to buy. Some balls are fit for pros, and others are better suited for beginners. For amateurs with slower swing speeds, the Slazenger V100 Distance and V300 Soft golf balls could be a good option. Here's a deeper look at both models in the Slazenger lineup.
Slazenger produces balls best suited for the mid-to-high handicapper. Golfers in this range usually need a lower-compression ball with a softer core. Starting around 15 bucks for a 24 pack, the affordability is always a perk when lost balls are inevitable.
Both the Slazenger V100 and V300 golf balls feature a two-piece construction, with an average compression of 90.
Slazenger V100 Distance Review
Of the two options in the Slazenger lineup the V100 is geared towards the golfer searching for maximum distance. The V100 has a large titanium-enhanced solid rubber core engineered for big distance. In addition, this V100 has a durable Surlyn cover with 428 dimples to assist a high ball flight, giving golfers a durable option that's easy to launch. The V100 is great for amateur golfers looking for that extra distance off the tee.
The V100 is Slazenger's cheapest option at $10 for a 12 pack. It comes in white and is a quality ball for kids and beginner golfers.
Slazenger V300 Soft Review
The V300 adds a soft-feel, high forgiveness ball to the Slazenger lineup. With a soft, responsive core and a Surlyn cover with a 352 dimple pattern, the V300 is designed for higher ball flight and advanced feel. It's a good-quality golf ball that offers forgiveness off the tee. The V300 still provides the distance most beginners want with superior launches than the V100. It's also an extremely durable ball.
The V300 checks in around $15 for a 24 pack, and also comes in classic white, yellow and orange.
Are Slazenger Golf Balls Good?
The Slazenger V100 and V300 options are great for beginner golfers and those with slower swing speeds. Both will allow golfers to gain the distance they're looking for without sacrificing control.
Both balls are designed for distance, while the V300 offers more launch for the golfer who wants a higher trajectory, which should be a consideration when purchasing.
The price is excellent for the quality because both the V100 and V300 are high-quality balls designed to perform for the beginner-level golfer.
Golfers with higher swing speeds may find superior performance from a ball tailored more to their swing characteristics. The hardness may turn some golfers off, as the V100 and V300 are not designed for more advanced players.
Founded in 1881, the Slazenger family sold to Dunlop in 1959. Slazenger isn't only a golf company as it also produces equipment and apparel for tennis, cricket, hockey and swimming.
Image: Heritage Images/Hulton Archive via Getty Images