Electric Golf Push Carts: An Extensive Buyer's Guide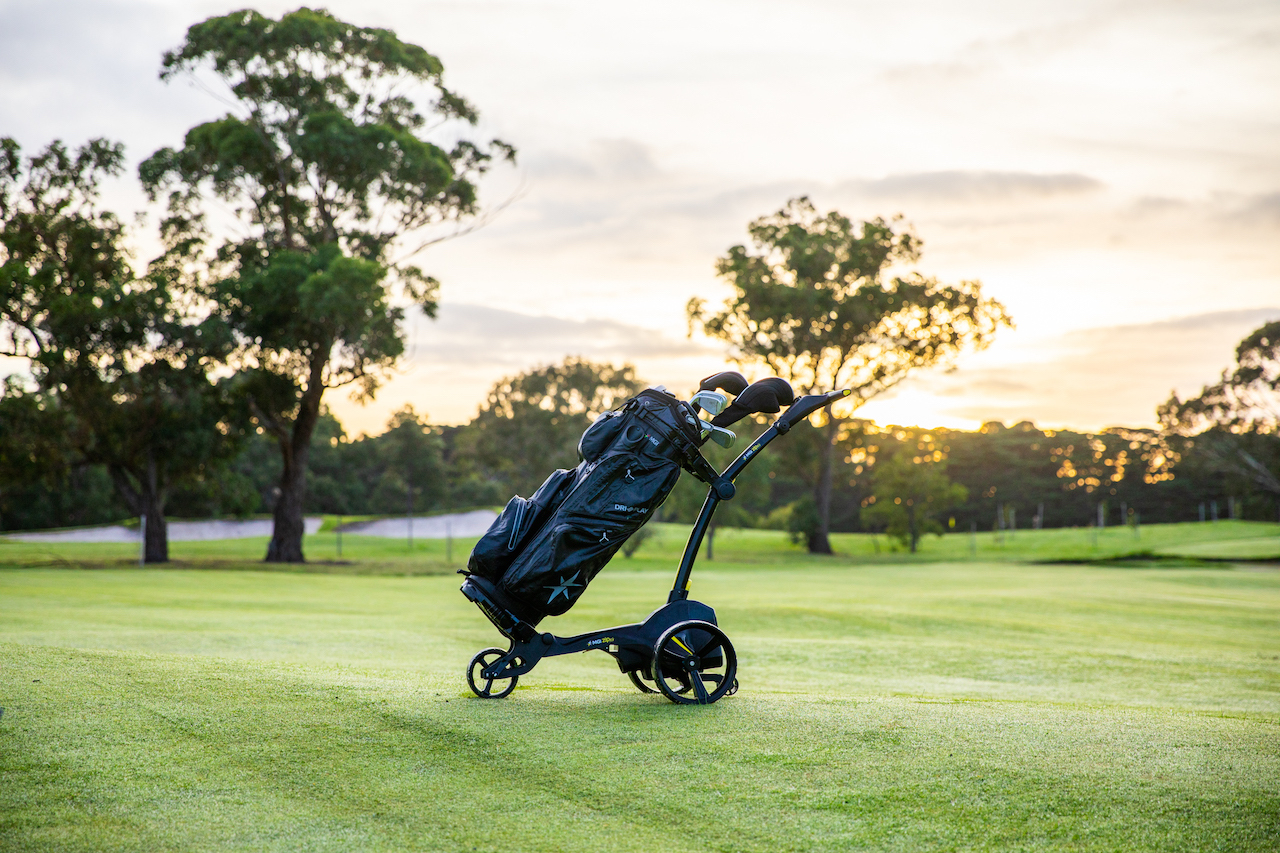 Electric golf push carts are the next level of technology when it comes to walking with your golf clubs. In fact, these models are designed to do everything but swing the club for you. Electric push carts are extremely convenient but also come at a higher price for that reason. If you're looking to make the investment in an electric push cart, there are some important factors to consider.
Battery Life
Do your research on this incredibly important detail. Research what the manufacturer notes as the approximate battery life as well as what consumers say their experience has been. You'll be surprised to find some differences in opinion. Look into not only usage but also how long the batteries take to recharge.
Wheels
Push cart quality is often at the mercy of the wheels and wheel surroundings the manufacturer supplies. They should always be made from an aluminum alloy that isn't prone to rust, or a high-end plastic.
Warranty
All-electric push carts should come with a warranty. If you're looking at a model that does not have a warranty, walk away. Depending on the manufacturer, the warranty should include a guarantee on the battery as well as the cart structure. Sometimes they are separate, always ask the manufacturer if you're unsure.
Also, research how much replacement parts and repairs run if you should find yourself outside of the warranty period or in need of something that isn't covered.
The Best Electric Push Carts
With these factors in mind, we've compiled our list of the best electric push carts you can buy. Here are some of the top electric models to choose from.
Stewart Golf Q Follow
The Q Follow from Stewart Golf features two different zones. An active zone and a neutral zone, which means the cart alters its speed automatically based on the direction of the handset it includes.
At $2,699, this electric push cart is somewhat futuristic in looks, but it's designed to give you the easiest possible walk with zero distractions. Battery life is listed at 36 holes.
MGI Zip X1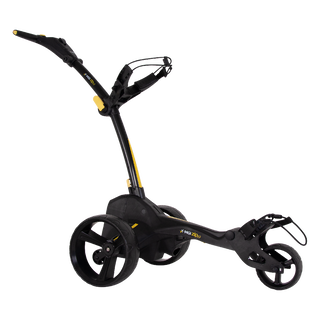 MGI offers several different models of electric push carts. For the sake of "simplicity," this Zip X1 model is what $799 will get you.
The 250Wh Lithium battery comfortably gives you 36 holes of use. The cart is whisper quiet despite having a powerful 230W motor. For the investment, the MGI Zip X1 gives you everything you need.
BatCaddy X8R
The BatCaddy X8R features a fully directional remote which gives you the ability to walk the course as you please. All models from BatCaddy offer superior stability, which is something you should demand in an electric push cart.
Cruise control, speed recall, and a super convenient USB port make this model one of the best. The base price is $1,049 with additional upgrades to the batteries available.
CaddyTrek R2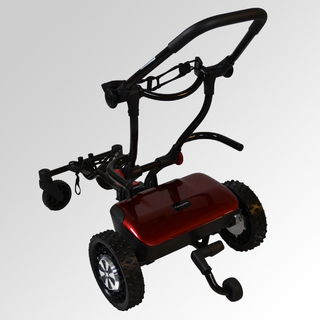 The CaddyTrek R2 has a great remote that allows the cart to track in front or behind you. You can also steer and control the cart yourself with the remote.
The cart is fully adaptable when it comes to terrain, always returning to its original path when encountering bumps along the way.
At $1,495, this cart includes a 24V Lithium ion battery which gives you 27 holes of use. For $100 more there is a "designer" option that allows you to choose a fun design for the back panel.
Conclusion
If you're in the market for an electric push cart, it's best to go with a quality option as opposed to something that saves you a few dollars. Any of the manufacturers featured in the article are more than reputable and offer varying warranties to ensure your cart is in it for the long haul.