Floating Golf Balls Guide: All Your Questions Answered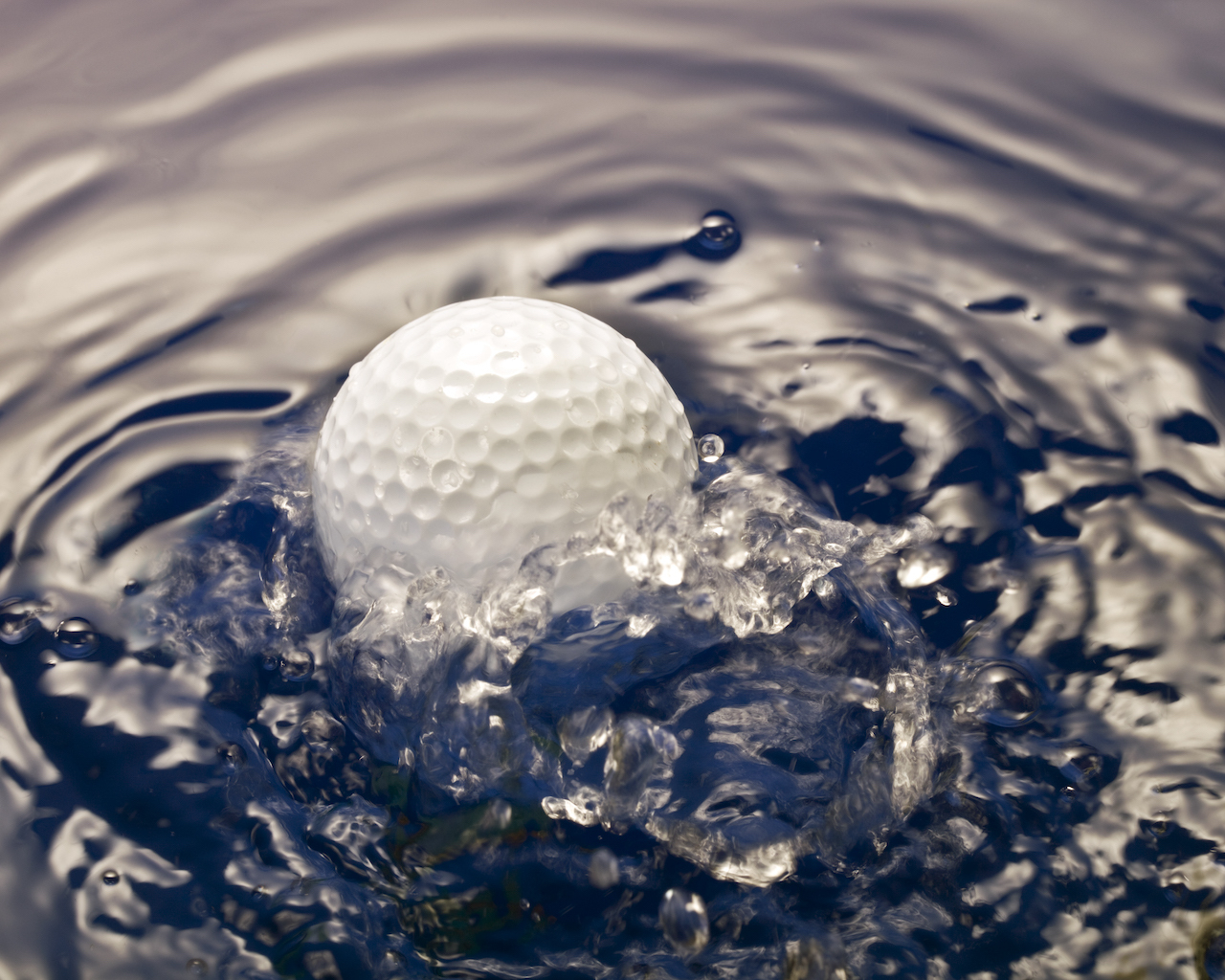 If you're new to the game of golf or you have a knack for finding ponds on the golf course, you may have wondered at one time or another if floating golf balls exist? Yes, in fact, they do exist. If you're looking to keep your golf game, and golf balls, above water, it's helpful to realize that floating golf balls are constructed differently, and sold in different places than traditional golf balls.
Why Do Floating Golf Balls Exist?
Floating golf balls exist, mainly, for two reasons.
First, for regular, on-course play, where people don't want to lose as many golf balls to water hazards. Golf balls produced by the powerhouse manufacturers such as Titleist, Callaway, Bridgestone, and more, are dense. Therefore, they sink when they hit the water. Floating golf balls, however, float on top of the pond so golfers can retrieve them
Secondly, floating golf balls are made for aquatic driving ranges, like the one at The Coeur d'Alene Resort in Coeur d'Alene, Idaho . These driving ranges are unique and incredibly fun if you have the opportunity to practice at one. Aquatic driving ranges use floating golf balls so that they can be picked, just like a regular driving range, washed, and used again. They can also be used in pools as a fun chipping game.
Do They Perform Like Regular Balls?
You're probably wondering if floating golf balls perform the same as a traditional golf ball. The answer is a resounding "No."
Floating golf balls have a shorter flight than a standard golf ball due to their construction and weight. Spin rates, compression, and all other aspects are also different from standard golf balls as well.
What Makes Floating Golf Balls Float?
Floating golf balls are actually designed similarly to regular golf balls. The difference is that their materials are stronger and sturdier with much higher compression (typically 90 or more). This allows the golf balls to float rather than sink.
Where Can You Buy Them?
On occasion, you can find floating golf balls at local retailers, but that's becoming less likely as the demand for floating golf balls is sinking.
Your best bet to locate floating golf balls is online at either Wal-Mart or Amazon.
Conclusion
Floating golf balls might seem like a novelty, and like glow-in-the-dark golf balls, in some ways they are, but they actually do serve a purpose. The right audience continues to enjoy this unique piece of equipment. While the average player might not entertain putting them into play, most would love the chance to hit a bucket of floaters at an aquatic driving range.