5 Effective Ways to Make a Gas Golf Cart Faster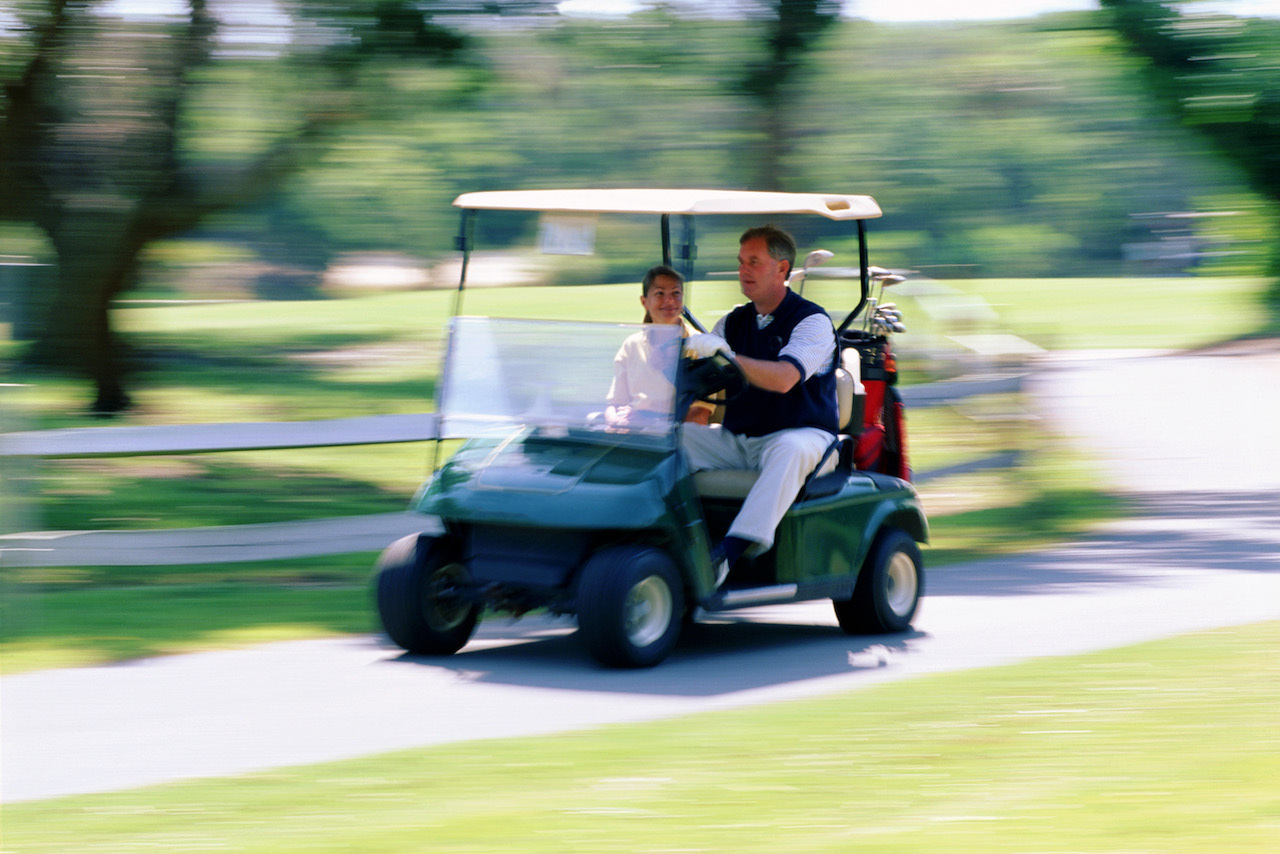 If you're lucky enough to own your own gas golf cart, you might eventually want it move a little faster. Thankfully, there are ways to put a little extra giddy-up in your gas golf cart. Here are five ways that have been proven to be effective.
Expectations and Cautions
You should have reasonable expectations when trying to speed up your gas golf cart. The average speed of a golf cart is 12- 14 MPH, so if you think you can transform your cart into a vehicle that can merge onto the freeway, think again. However, gaining up to 10 MPH is certainly within reach.
As a caution, just be sure that you are not only performing these options safely but that you're also operating your golf cart safely.
1. Remove the Governor
The governor limits the top speed your golf cart can move. Removing the governor on your gas golf cart is a bit of a risky option, but it certainly gives you what you want: more speed.
Removing the governor will take some technical know-how. You'll need to be able to locate the carburetor and have a few different wrenches and screwdriver options available. The entire process should take you less than an hour, but be aware of the inherent risks when removing the governor from your gas cart. You will leave your cart vulnerable to some additional engine fatigue and additional maintenance is a certainty.
2. Upgrade the Engine
All of the main golf cart manufacturers (E-Z-Go, Club Car, and Yamaha) have stock engines in their gas models which are high quality and efficient. Upgrading your engine, however, is a great way to gain speed without performing a riskier alternative such as removing the governor.
The cost to purchase a new engine depends on what exactly you're looking to get out of it. At the minimum, you'll spend around $700 for an upgraded engine but that can climb up to $2,000 and that does not include labor cost if you choose to have the engine installed by a certified golf cart repair company.
Not only does upgrading the engine increase speed, but it also increases torque which improves your initial take-off as well as uphill driving.
3. Upgrade the Speed Controller
The speed controller on your gas golf cart controls your acceleration, deceleration, and the speed at which your cart moves. So, an upgrade to your speed controller could certainly help make your golf cart faster.
Depending on the model and how much you'd like to upgrade, you can plan on an upgraded speed controller costing between $500 to $1,500. Again, that price does not include labor unless you are installing it yourself.
4. Regular Maintenance
Golf cart maintenance is often overlooked, but it can be a key to your gas cart operating effectively. That includes how fast the cart moves.
Make sure you are treating your batteries with care. Regular maintenance and proper winter storage should be on your checklist. Also, know when to purchase new batteries instead of riding out the old ones.
Whether you've upgraded the engine or have the factory engine, maintenance is vitally important to the engine of a gas cart. Make sure to perform oil changes, belt inspections, and proper winter storage.
5. Lose Weight
It might sound elementary, but reducing the weight of things like your golf bag and all of the extras that you carry in your golf cart will actually increase how fast your cart moves around the course. In addition, if you are in need of shedding some weight yourself, it's amazing what losing 10 pounds can do for not only your cart speed, but your overall health.
Important Notes
If you intend to perform any changes to your golf cart it's important to consult your owner's manual and manufacturer warranty. Performing some of these repairs or upgrades yourself, instead of using a certified golf cart mechanic, can void your warranty.