Callaway Epic Speed, Epic Max and Epic Max LS Driver Review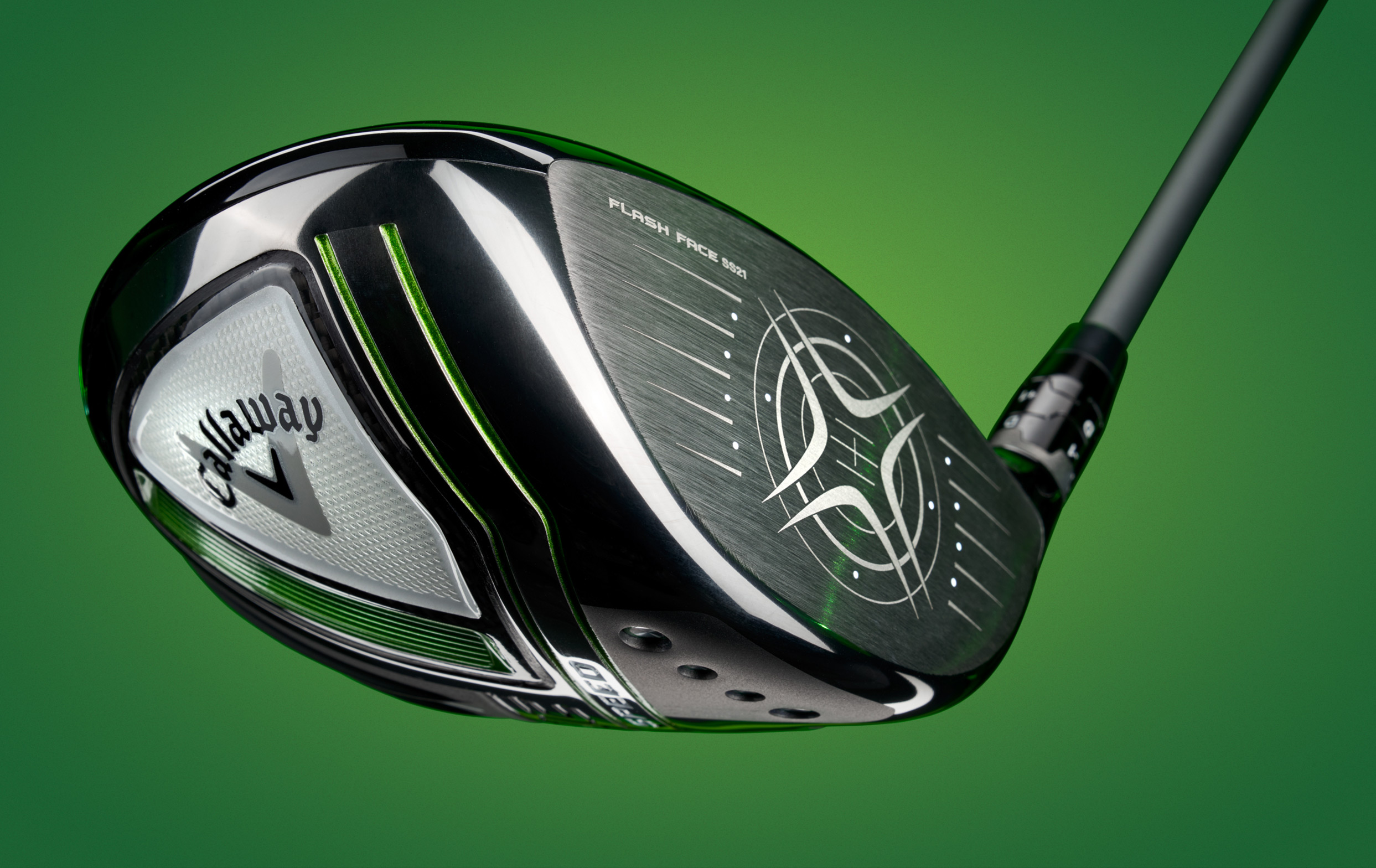 Callaway's newest line - a series offering up three new drivers and two fairway woods - marks a return back to two of its most popular driver series of all time, the GBB Epic and the Epic Flash. Jailbreak technology was first introduced with 2017's GBB Epic driver and then two years later, Callaway released the now iconic Epic Flash driver.
From Epic to Mavrik to Epic
The Epic Speed follows the 2020 Mavrik line, with styling that took a big departure from the previous Epic drivers (rust orange instead of emerald and black) and a focus on forgiveness. The Mavrik line, although disappointing to some because it was a shift away from the Epic name and design, still moved driver technology forward with its A.I. designed face, lighter carbon crown and aerodynamic head shape.
In this review, we're going to cover the three new Epic drivers: the Epic Speed, Epic Max and Epic LS.
The Future of Speed
Callaway has ditched the Mavrik name, returning to the Epic branding for its latest release. The claim with their latest driver? Framing the future of speed. It's clear that speed is a focus again, but forgiveness is still on the table.
To put it simply, the Epic offers a more well-rounded performance than the Mavrik did, and it improves on the 2019 Epic with the use of Artificial Intelligence in the R&D process.
A.I. Designed Jailbreak Speed Frame
Since 2020, Callaway has used Artificial Intelligence A.I. to design its clubs. This means they can run through thousands of permutations to find the next combination of forgiveness and speed.
As with most drivers, there are core technological innovations that hold the series together. In this case, they are:
Jailbreak speed frame
Flash Face SS21
Composite design
Optifit hosel
The newest feature this time around is the Jailbreak A.I. Speed frame. To sum it up, Callaway is combining two of their most significant innovations in the last 5 years, Jailbreak from 2017's GBB and A.I. from 2020's Mavrik, to create their highest performance driver yet.
So, what exactly is a Jailbreak Speed Frame? Two vertical bars inside of the clubhead enhance the vertical and horizontal stability of the club face. This increases ball speed across a wider area of the face and improves dispersion.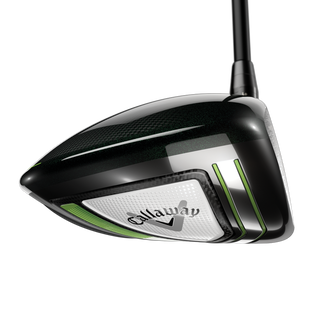 Reduced Weight and Better Aerodynamics
The A.I.-designed SS21 face has been carried over from the Mavrik. It's a super titanium face that provides speed, forgiveness and spin and offers up faster speeds across a larger area.
One of the other main focuses in the new Epic drivers is reducing weight and improving aerodynamics. The company is deeming the Cyclone Aero clubhead shape its "fastest ever." It has a taller ribbon and flatter crown, resulting in less drag.
Weight has been reduced through a composite design using Triaxial Carbon. This covers a wider area across the crown and toe, and it's 18 grams lighter than a traditional titanium crown. It's even lighter than the Mavrik drivers. A triaxial tow patch has been added, creating more forgiveness while maintaining the same draw bias as the Mavrik.
Differences Between the Epic Speed, Epic Max LS and Epic MAX
As with most driver releases in the last five years, you'll find three options to tailor to the tour player, high handicap player and the average golfer. Here's where each of these new Epic drivers fit into that lineup.
The Epic Speed is designed to replace the Epic Flash. It's the most versatile of the three driver heads, with mid launch and spin. As the name suggests, the focus here is maxing out speed. This is proving to be a popular model on tour. This model doesn't have adjustable weights.

The Epic MAX LS has the lowest launch and spin of the three, and offers the most workability. It replaces the Epic Flash Sub Zero. It has adjustable perimeter weighting (13 grams) and an ultra-high MOI.

The Epic MAX is intended for the higher handicap golfer and has 16 grams of adjustable weights. You won't attain as long of distances with this model, but you will have forgiveness off the clubface.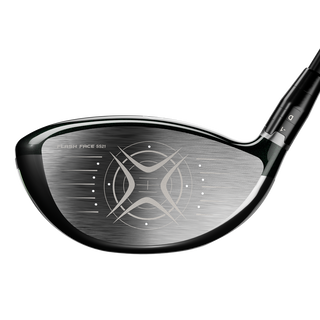 Which Pros Use the Epic Speed Driver?
One of the biggest tests for a new piece of golf equipment is how quickly tour pros make the switch. So far, the new Epic Speed drivers have been very well-received. You'll find them in the bags of:
Jon Rahm
Xander Schauffele
Will Gordon
Henrik Stenson
Matt Wallace
Adam Hadwin
Alexander Noren
Branden Grace
Other Callaway players like Phil Mickleson, Marc Leishman and Francesco Molinari are still using the Mavrik Sub Zero Driver.
Improving on a Classic
Fans of the original Epic Flash drivers will enjoy the subtle throwback to the original styling. The yellow and carbon mesh crown design are gone. The new design has emerald green and white accents with a glossy black head.
Most notably, the infinity symbol is gone from the face, to be replaced with a stylized "X" to symbolize the A.I. Jailbreak technology. The feel is consistent with the original 2019 Epic Flash.
Shafts
Project X Cypher
Project X Hzrdus Smoke IM10
Grip
Golf Pride Tour Velvet Align Black
Specifications
| | | | | |
| --- | --- | --- | --- | --- |
| Club | Head Size | Loft | Launch | Spin |
| Epic Speed | 460cc | 9°, 10.5°, 12° | Mid | Mid |
| Epic Max | 460cc | 9°, 10.5°, 12° | High | Mid |
| Epic Max LS | 460cc | 9°, 10.5° | Low | Low |
Should You Buy an Epic Speed Driver?
Callaway's newest release is most likely to bring in golfers who are already fans of the brand. It's an A.I. enhanced improvement of an old favorite, and there's plenty to like about the line. There really is something for every golfer here, whether your focus is on speed, forgiveness or workability. If you've wanted to try an A.I. designed club for a while now, this is a great series to start with.
The Epic Speed, Epic Max and Epic Max LS drivers retail for $529.99 USD each.