Wilson Zip Golf Balls: Is This Value Ball Right for You?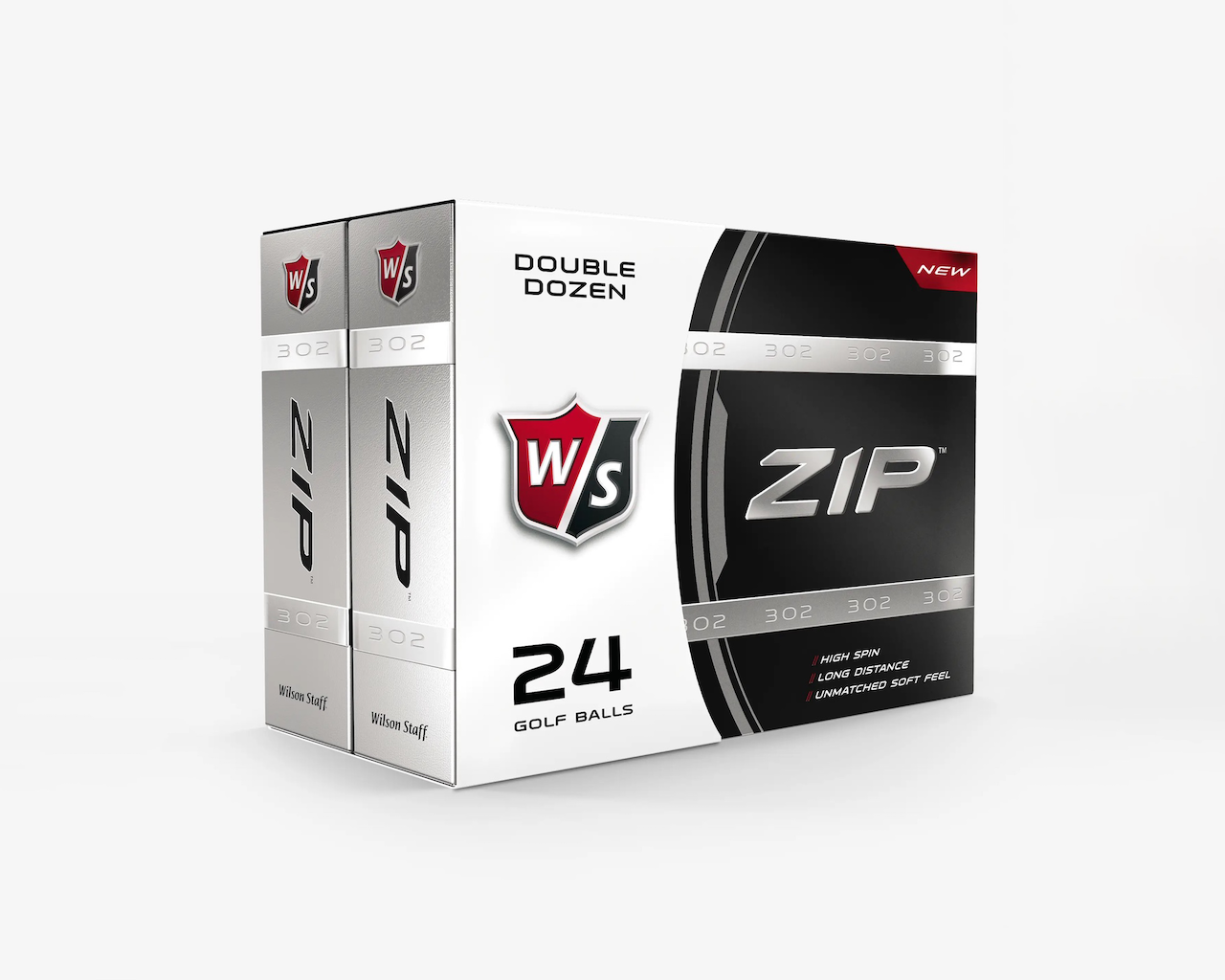 The Wilson Staff Zip is a golf ball designed to fit the vast majority of amateur golfers. While it's not the most popular model from the Wilson lineup, you should considered it if you're looking for a low spin, distance golf ball. Learn more about the Wilson Staff Zip and see if it's the right golf ball for you.
Zip Overview
Wilson began making the Zip golf ball back in the late 2000s. The original model, which was a three-piece design, was widely played and gained a loyal following as a ball that performed well at a reasonable price.
The current version of the Zip is a two-piece golf ball that can easily get teed up by the majority of amateur players, but it definitely has a sweet spot for a certain type of golfer. Also, the Zip remains an incredible deal at retail, easily outplaying its price.
Construction and Design
As mentioned, the two-piece construction of the Wilson Staff Zip automatically puts it into the distance golf ball category. This distance ball, however, has some key differences from its peers.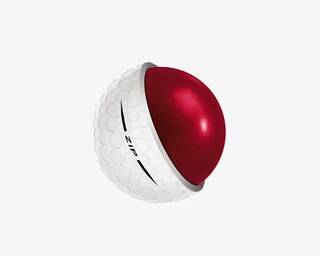 For one, the Zip has a 302 dimple design that gives the ball a unique look. The dimples are very shallow compared other golf balls, something that Wilson claims contributes to its lower than normal ball flight. For distance golf balls, the typical ball flight is high to very high, but the Zip brings that launch down a bit. It's not quite penetrating flight, but it's close.
The Wilson Zip has a compression rating of 50, so it's a very soft golf ball. It also has an ionomer cover to go along with a zero compression core which helps generate speed after impact.
Zip Distance and Spin
The Zip is a distance golf ball, yes, but because of its 50 compression, it will not produce big distance for all players. If you have a swing speed that exceeds 100 miles per hour, you probably won't get the true benefits of the Wilson Staff Zip because of how much you would compress this model.
For golfers with slower swing speeds around 85 mph, the Zip is a great choice because it produces the most distance in that category. If you have a slower swing speed and play a harder golf ball that has a higher compression, you can easily see an increase in yardage by switching to the Zip.
As far as spin goes, the Zip has low driver spin for a distance golf ball so you won't see your off-center hits get too wild with this ball. Greenside spin, however, does leave a little be desired. That's expected with any two-piece golf ball, however. Spin on short approach shots, chips, and out of bunkers won't hold as much as you'd like them to.
Wilson Staff Zip Pricing
The price of the Wilson Staff Zip is one of its greatest qualities. In a time when golf ball prices keep going up, the Zip remains a great value at $29.99 for 24 golf ball. Unless you're buying from a bulk retailer, finding double dozen packs is somewhat rare so hats off to Wilson for continuing this offer.
Comparable Golf Ball Models
The Wilson Staff Zip has several other comparable golf ball models when you consider distance, compression, spin, and performance. One golf ball that's close to it is also within the Wilson Staff family, the 50 Elite. Also a low compression, distance ball that would work for players with slower swing speeds. In addition, the Wilson Staff DUP Soft+ is another low compression option that will have similarities. Other models not from Wilson that are comparable to the Zip include:
Srixon Soft Feel
Callaway SuperSoft
Titleist TruFeel
Pinnacle Soft
TaylorMade Soft Response
Wilson Zip Player Profile
The following attributes describe the best fitting player for the Wilson Staff Zip:
Players with slower swing speeds (85 mph or below). Many seniors and ladies fall into this category.
Players who need to be crafty around the greens, including chips, bump and run shots, and bunker shots.
If you prefer a soft feeling golf ball while putting.
Players who want a durable cover.
Your desired ball flight is mid-high to high.
Conclusion
The Wilson Staff Zip is a golf ball that most amateur players with a handicap of 15 and up could see clear advantages from. The exception being younger players who have fast swing speeds. The pricing along with performance makes the Zip one of the best deals in the golf ball category and are certainly worth giving a shot (or 24) this golf season.