Adidas Tech Response Golf Shoes: Know Before You Buy
Updated December 15, 2022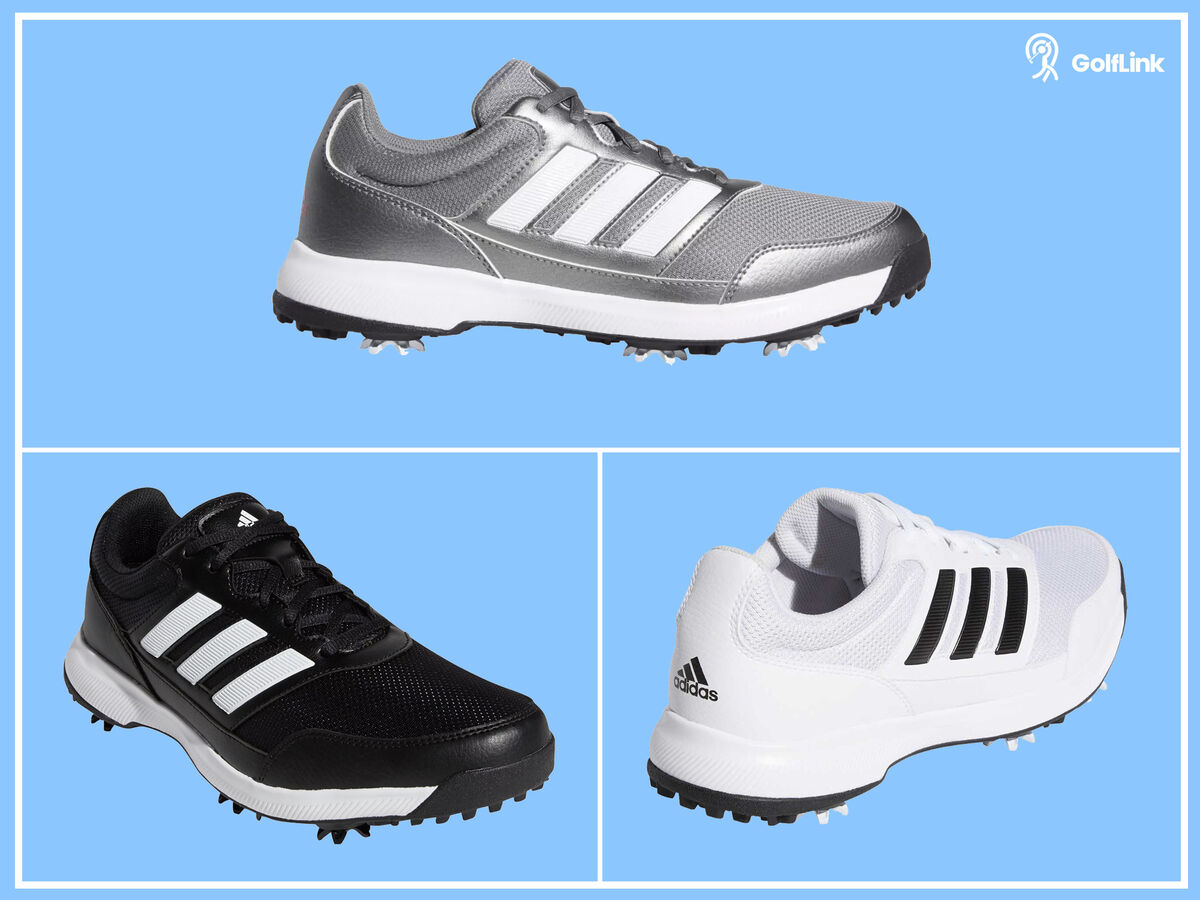 If you're hunting for the best deal on golf shoes, you might find Adidas Tech Response models for as little as $25. The Tech Response has been a staple in the Adidas golf line for years, but you might be wondering why they're so inexpensive compared to other golf shoes.
Adidas Tech Response golf shoes are ideal for beginners, golfers who play less than 20 rounds per year, or players looking for a backup pair of spikes. They likely won't last as long as some more expensive golf shoes, but for the price, they get the job done.
A Closer Look at Adidas Tech Response Golf Shoes
The Adidas Tech Response is made mainly of a mesh fabric that's breathable and light. They are available in spiked and spikeless models and can typically be found at Dick's Sporting Goods or on Amazon.
Adidas Tech Response Pros:
Value
Comfort
Availability
Breathable
Adidas Tech Response cons:
Longevity
Spike stability
Not waterproof
If you're looking for a shoe to stand up in all the elements, the Tech Response probably isn't your best bet. While the shoes are comfortable and have areas which are made from a microfiber leather, the mesh will let water in.
RELATED: The Best Waterproof Golf Shoes for Men and Women
On the flip side of that, if you want a super-affordable, lightweight and breathable golf shoe to get you through the dry, summer months, the Tech Response is a great fit.
The Adidas Tech Response is available in men's and women's sizes and in basic colors of black, white, and gray. Through the years, Adidas has released various models of the Tech Response. Here are the versions we're going to review.
| | |
| --- | --- |
| Model | Link to Shop |
| Tech Response (men) | BUY NOW |
| Tech Response (women) | BUY NOW |
| Tech Response 2.0 (men) | BUY NOW |
| Tech Response 2.0 (women) | BUY NOW |
| Tech Response 4.0 (men) |   |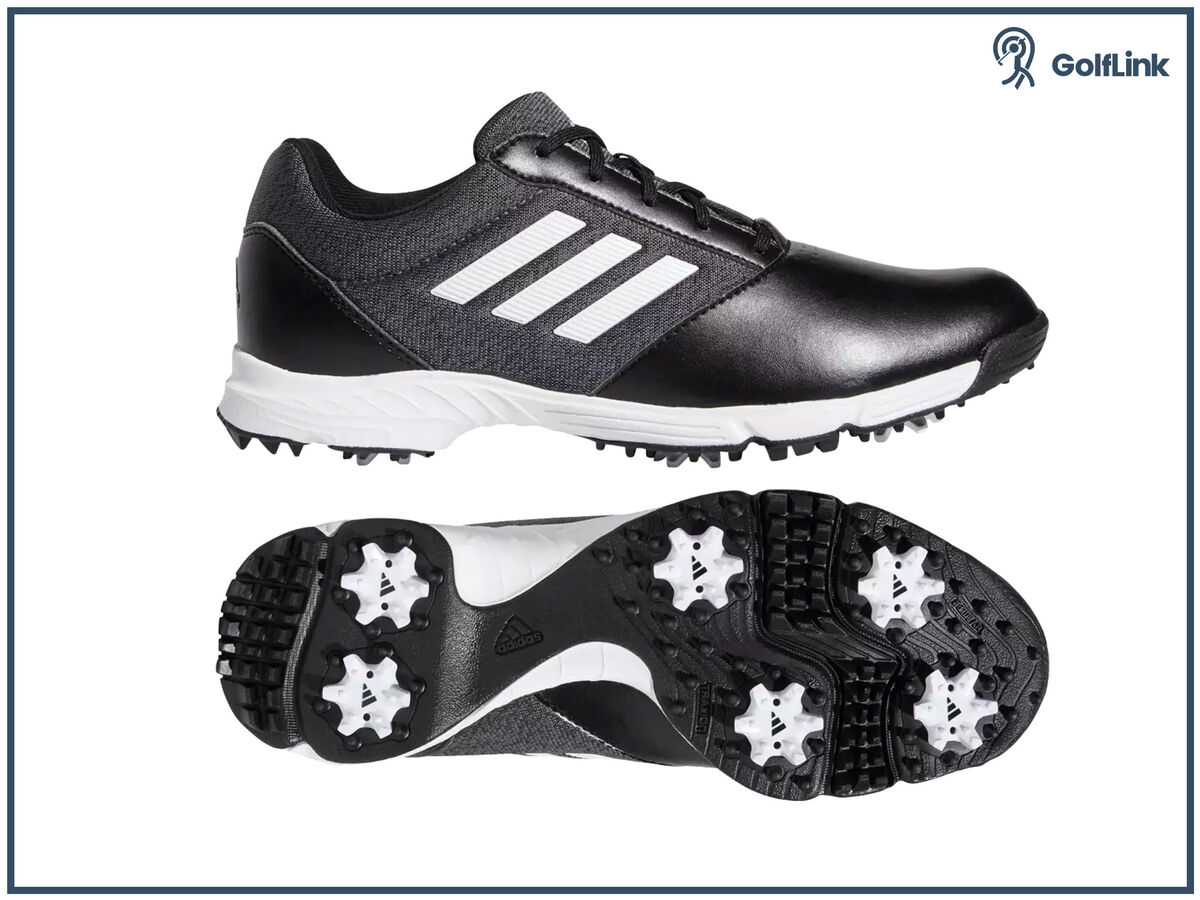 Adidas Tech Response (women's model shown)
The original Tech Response model from Adidas is one of the most surprising values in golf shoes when you first find them.
A name brand such as Adidas selling a golf shoe as low as $25 for men and $15 for women? Something must be wrong, right? Not necessarily. The Tech Response is truly a great value golf shoe. The Tech Response isn't built to last a lifetime, so your expectations shouldn't be too high if you're a weekly player. But if you're a beginner or only play in a company outing here and there, this is your shoe. The men's and women's models are actually quite different though.
The men's Tech Response has meshing over the toe and heel of the shoe with a microfiber leather in the middle. It's breathable and makes for a comfortable day on the golf course. It also has six spikes on the bottom along with a collection of permanent spikes which add stability.
On the women's Tech Response, the microfiber leather covers most of the toe and heel, with mesh is in the middle of the shoe. Personally, we like this design better than the men's because the material placement fits the areas of a golf shoe that get worn down the fastest. The women's Tech Response also has six spikes and should provide players with adequate stability.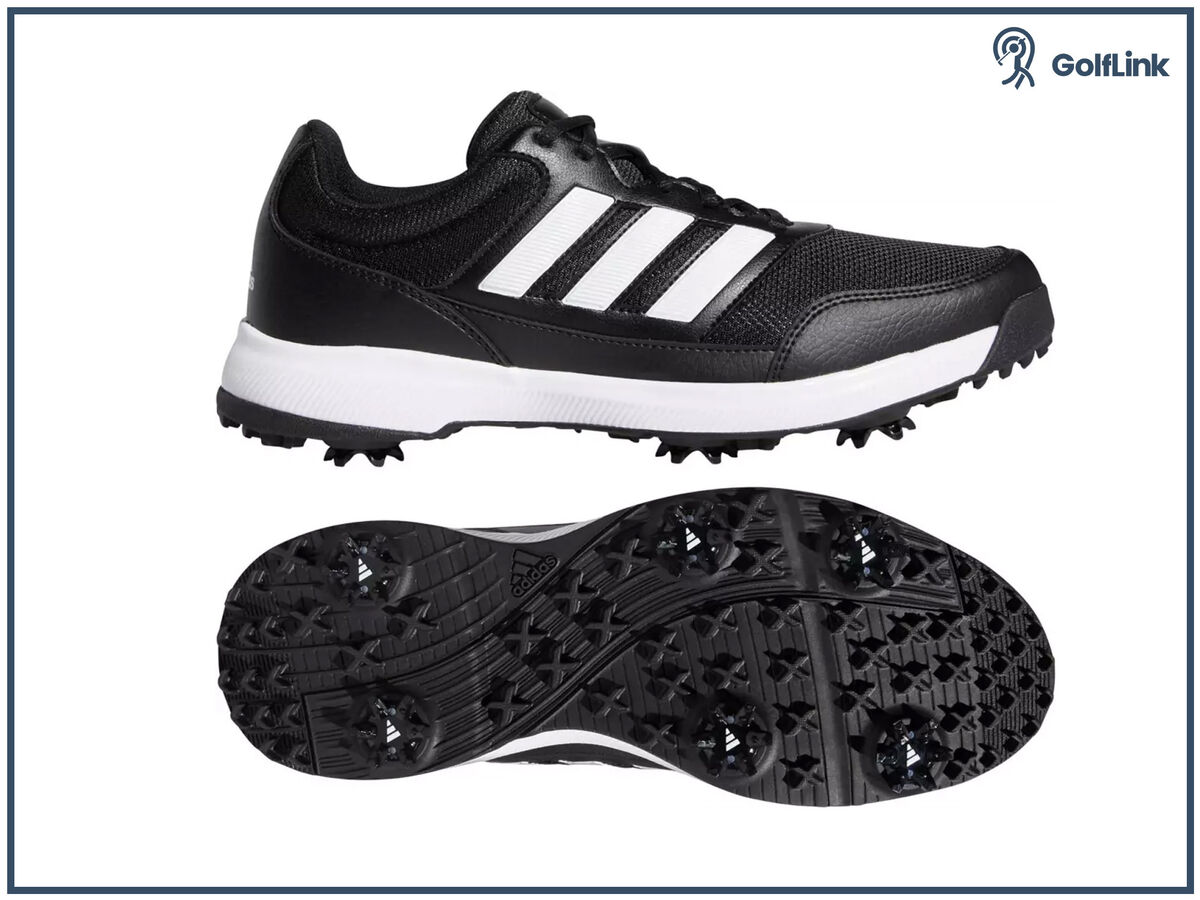 Adidas Tech Response 2.0 (men's model shown)
The men's Tech Response 2.0 is definitely an upgrade over the standard version. While it still has a lot of mesh material, Adidas improved the outsole on the 2.0 and gave it a cloudfoam EVA sock liner so your foot feels more stable whether you're walking or ripping a big drive. The 2.0 is available in black, white, or gray for men.
Once again, we like the women's Tech Response 2.0 better than the men's. First, it's a lot more sleek and modern than the men's 2.0. We can see the women's version being popular among a wider age group for women. Second, in addition to white and black, the women's 2.0 version has a nice white/teal color combo, so ladies have a more fun option than the standard. 
The Tech Response 4.0 is only available in men's sizes. A side-by-side comparison against the Tech Response 2.0 might have you wondering what the difference is between the two. In reality, not much.
Adidas rolled out a design that doesn't stray far from the previous model, but it does have a different spike configuration on the bottom, which will be practically unnoticeable by the average golfer. Our advice is to see if you can snag the original Tech Response or the 2.0 model for less because they're almost identical to the 4.0.
The Adidas Tech Response lineup is a solid choice for the casual golfer, but probably not a shoe you can expect a lot from if you're a fanatic and playing a hundred rounds a year. The game of golf is expensive enough and we highly encourage capitalizing on deals wherever you find them.