Adidas Tech Response Golf Shoes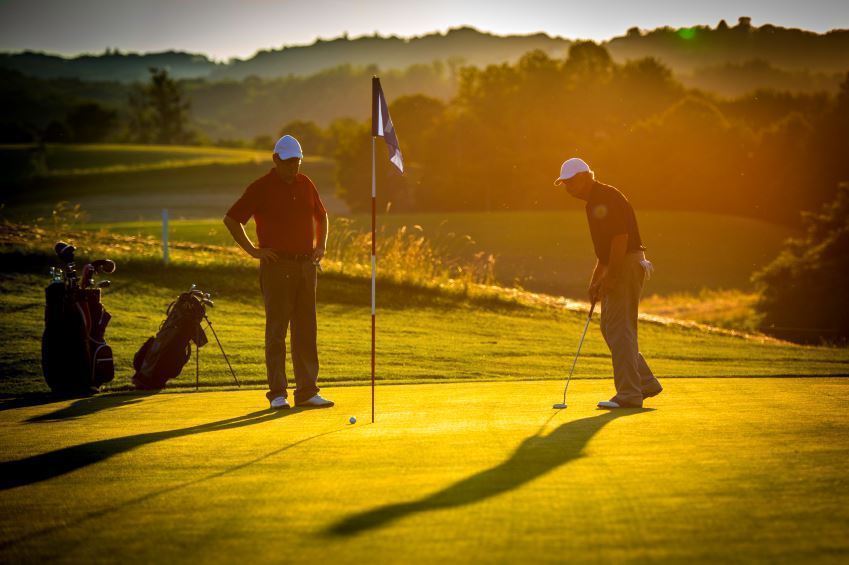 Many golf shoe manufactures are providing more athletic options for golfers in this modern market. Adidas is no different with its Tech Response Golf Shoe. The company still offers dressier options in traditional styles, but many prefer the look and feel of athletic shoes, especially regular players who walk 18 holes. The Tech Response appeals to golfers who like athletic shoes.
Features
The Adidas Tech Response shoe combines mesh, microfiber leather, and synthetic materials that provide stability and the comfort of lightweight breathability of an athletic shoe with weather resistance needed for golf. The insole is lightweight for comfort, while the injection-molded EVA midsole helps reduce weight 20 percent to fight fatigue. The outsole has durable adiwear rubber with Traxion, and the clog resistant DTCA cleats have improved grip and stability. The shoe also features an anatomically correct foot shape and additional room in the toe to give more walking comfort.
Identification
The Tech shoe comes in several color schemes but all feature shades of black, white, and grey. The adidas logo is on the tongue of the, and the side of the shoe features adidas' trademark three stripes, and the bottom features plastic spikes for stability.
Size
This golf shoe is available in the medium model in sizes 7 thru 13, including half sizes.
Benefits
This adidas golf shoe is one of the cheaper shoes on the market and is an affordable shoe for golfers on a budget. Also, having an athletic shoe is beneficial to golfers who experience foot or back pain while playing. Since it fits more like a running shoe than a dress shoe, some golfers might find it more comfortable. Beginning golfers would benefit because the shoe can help them transition into a more advanced golf shoe like a professional golfer might wear. Many beginners play in athletic shoes, so this shoe is the closet thing a golfer can get to that and still have spikes.
Considerations
All golfers should try on shoes before deciding which is right for them. Many athletic golf shoes clash with a golfer's attire, so amateur golfers who play constantly would probably be better off wearing a shoe that goes better with slacks.