Callaway Golf Fusion Wide Sole Irons Pitching Wedge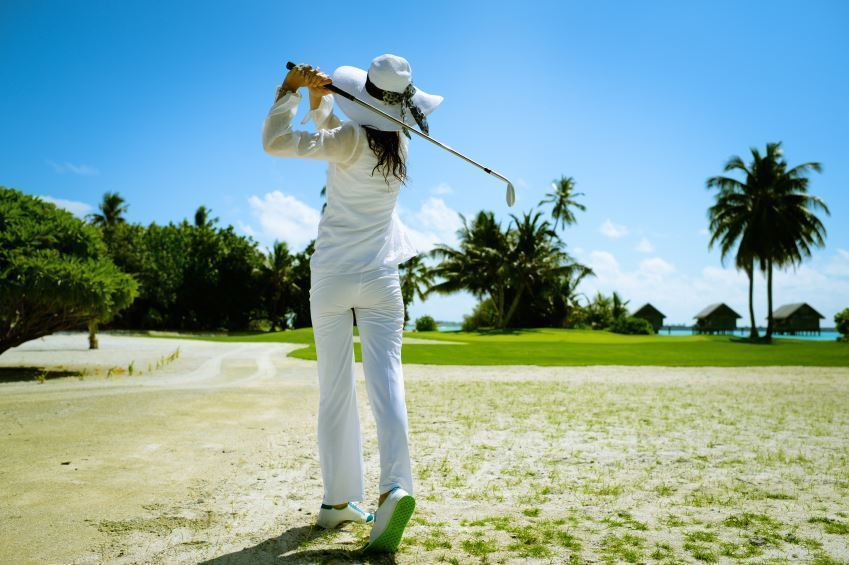 Callaway Golf's Fusion Wide Sole irons are advanced game-improvement clubs, made with several of the company's signature and patented design features. The pitching wedge (46 degrees, men's right-handed) is a strong-lofted iron made to give developing players the ability to get solid distance and proper control from a short iron.
Head Description
The Fusion Wide Sole pitching wedge consists of a four-piece titanium head, made with a modern version of Callaway's S2H2 bore-through shaft technology. The patented SenSert insert, a hermoplastic urethane piece, fills the cavity to dampen vibration and increase feel.

Like all Wide Sole irons, the pitching wedge's sole is a two-piece design marked with the inclusion of a Tunite weight insert that helps keep a low center of gravity behind the sweet spot on the face. It also helps the clubhead move swiftly through impact.
Uniflex Shaft
The Fusion Wide Sole pitching wedge's Uniflex option comes stock in form of the Nippon NS Pro 990 steel shaft. This shaft is a made for swing speeds in the 80- to 100-mph range, depending on player mechanics. The shaft weighs about 99 grams and contains a mid kick-point. In Fusion Wide Sole irons, the NS Pro 990 shafts are engineered to maintain the same club weight for each iron in the set.
Potential
The Fusion Wide Sole pitching wedge (regular flex) picks the ball well out of a variety of lies. Its bounce, progressive offset, responsive titanium face and strong 46-degree loft get the ball up quickly with an extremely comfortable feel. The Tunite sole insert eliminates drag through impact. From the fairway, the pitching wedge produces the distance of a 9-iron and still delivers the ball flight of a wedge. Around the green, the club checks and releases well and is easy to control.
Availability
The Fusion Wide Sole pitching wedge is no longer in production. However, Fusion Wide Sole iron sets, in both steel and graphite, are still available from a variety of retailers. As the clubs become more obscure, Callaway's Pre-Owned Outlet is the place to start for single club purchases.