FootJoy Contour Men's Golf Shoes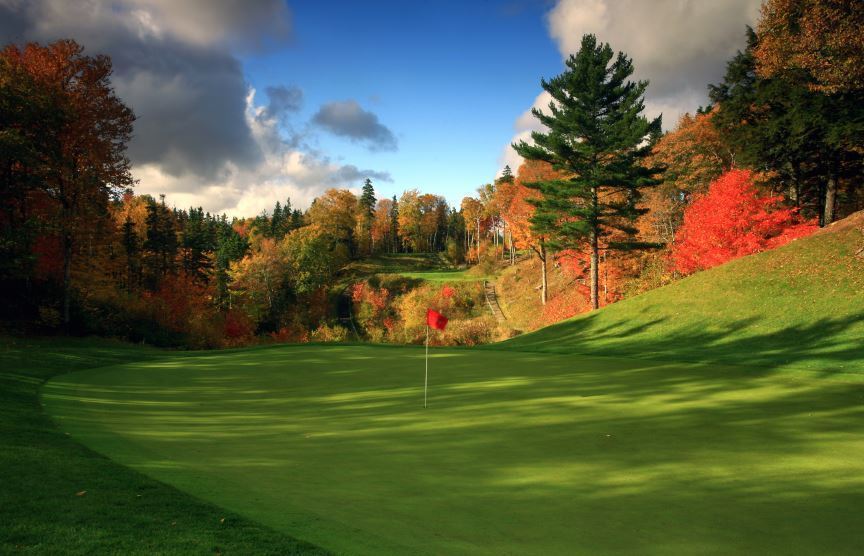 FootJoy, which is owned by Acushnet, manufacturers the most visible golf shoe and glove brands in the industry. Its products are known for their fine leather and quality construction. The current FootJoy Contour Series of men's shoes consists of three models: ContourFIT, ContourFIT BOA and Contour Casual.
Leather Uppers and Soles
FootJoy Contour shoes feature leather uppers made with full-grain leather, treated to be waterproof, pliable and strong. Contours are fitted with strong outer and inner soles. Inside, each shoe features soft polyurethane linings and the patented PU Fit-Bed--a base that molds to the shape of the foot. The EVA (ethyl vinyl acetate) midsole also adds comfort while FootJoy's TPU (thermoplastic urethane) Stability Bridge, located in the shank, forms a strong platform and reduces foot twisting.
Cleats
ContourFIT and ContourFIT BOA shoes are fitted with noted Pulsar cleats, made by Softspikes. Softspikes is known for making quality shoe inserts, club grip accessories and is the industry leader in rubber golf shoe cleats. Pulsar cleats, with their unique radiused legs and strong grip, add comfort and stability to each Contour shoe. Pulsars are easy to clean and replace. For spikeless shoes, the Contour Casual provides a stylish, comfortable and waterproof leather golf shoe.
Performance
Get ready to say goodbye to blisters and sore legs, knees, arches and heels. FootJoy Contour shoes are extremely comfortable. Their unique sole and foot-molding features keep feet stable, dry and free from twisting and unwanted slipping. After only one or two rounds of walking, Contours personalize themselves to each foot, properly supporting arches and nestling the toes nicely.
Sizes and Warranty
Contour shoes for men come in sizes 7 through 15. FootJoy offers a progressive fitting tutorial to ensure each shoe properly fits and performs to the contour of the feet. FootJoy will replace any shoe in the line that fails to keep feet dry under normal playing conditions. It will also replace damaged shoes as part of its Contour Series two-year warranty.
Resources