The History of Cobra Golf Clubs
Updated July 27, 2021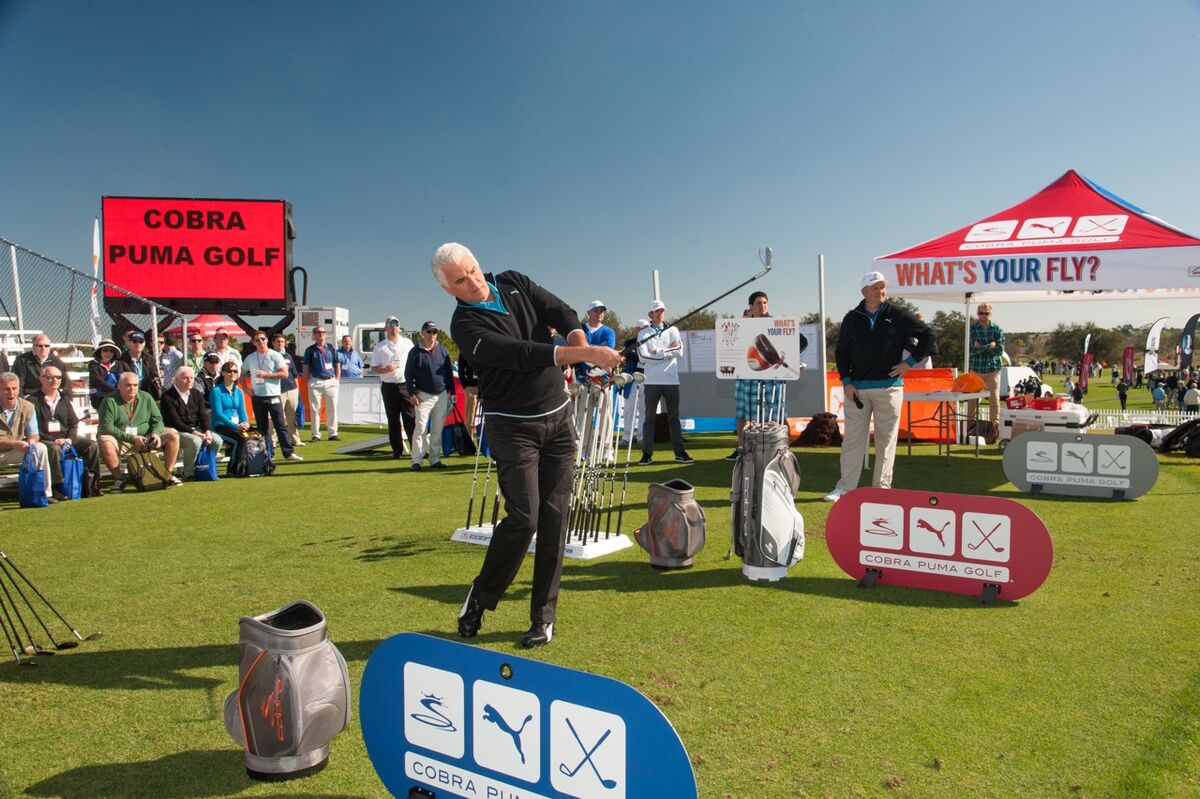 Cobra Golf Clubs began as an innovative single-club replacement company in Australia in the early 1970s and the company has continued to be a progressive industry leader. Cobra has led the industry with advancements in graphite shaft technology, utility metal and oversized iron design. In short order, Cobra has gone from specialized industry outsider to sales leader and chosen club of amateur and professional alike.
In 1973, former Australian amateur champion Thomas Crow started Cobra Golf. Crow began by designing specialized clubs meant as individual replacements. Crow's initial offering in 1975 was the "Baffler," a utility wood that revolutionized club design with its patented sole design.
Cobra Golf Club Development
Cobra continued to innovate by introducing the first extended-length driver with a 46-inch shaft. Club manufacturers today recognize the correlation between shaft length and distance--Cobra was the first to introduce this concept.
Cobra can claim several major advancements, including the utility metal Baffler that ignited the hybrid club frenzy, and the introduction of oversized irons and progressive graphite shaft technology. In 1992, Cobra introduced the King Cobra oversized irons, which quickly became the best-selling iron set in the industry. The autoclave system in graphite shafts, introduced in 1989, was another sign of Cobra's commitment to bringing the newest technology to every player. Cobra was the first company to have graphite shafts in all clubs, from woods to wedges.
Cobra is one of the only golf equipment companies to release a set of irons and wedges that are all one-length. Cobra brought the one-length product to market as part of a deal with Cobra staffer Bryson DeChambeau, who began playing one-length irons as an amateur. The one-length set allows players to utilize one, repeatable setup and swing. Each club matches a mid-iron length and weighting.
Throughout the 1990s, Cobra built a professional staff from pro shop professionals all the way to the top player in the world at the time, Greg Norman. The oversized technology in Cobra irons and woods was geared toward average players and average swing speeds; consumers had more options in Cobra clubs, and that helped the company gain a foothold in the retail business.
One of the newest innovations from Cobra is Cobra Connect app, which pairs an Arccos sensor embedded the grip to log dozens of data points in a golfer's game, including distances, accuracy, strengths and weaknesses. The Cobra Connect App can plot each shot on the course and serve as a rangefinder.
Since Cobra Golf began in 1973, the company continues to push the boundaries of golf technology.
| | |
| --- | --- |
| Year | Innovation |
| 1975 | Cobra releases the "Baffler," the first utility wood |
| 1979 | Cobra introduces first drive, a 46-inch driver with graphite head and shaft |
| 1985 | Lady Cobra and Senior line of woods and irons launched with stock graphite-shafted |
| 1992 | Cobra introduces first full set of oversized irons, the King Cobra Irons |
| 1999 | Gravity Back drivers, fairway woods and irons launch. Dista golf balls introduced |
| 2001 | Cobra introduces Baffler Multi-Metal irons, designed as hybrids. The Company also relaunches the King Cobra Driver and fairway metals called King Cobra SS (Sweet Spot) |
| 2010 | PUMA purchases Cobra Golf and creates COBRA-PUMA GOLF |
| 2017 | Cobra releases its first series of one-length irons, the King F7 Forged One-Length Irons and King Forged One Length Iron/ Combo Set |
Cobra Golf currently has PGA Tour professionals Bryson DeChambeau, Rickie Fowler and Jason Dufner on staff as well as LPGA star Lexi Thompson. Greg Norman is still on staff with Cobra along with brand ambassadors Claude Harmon III and Mike Schy.
Image: Montana Pritchard/PGA of America via Getty Images