TaylorMade Golf History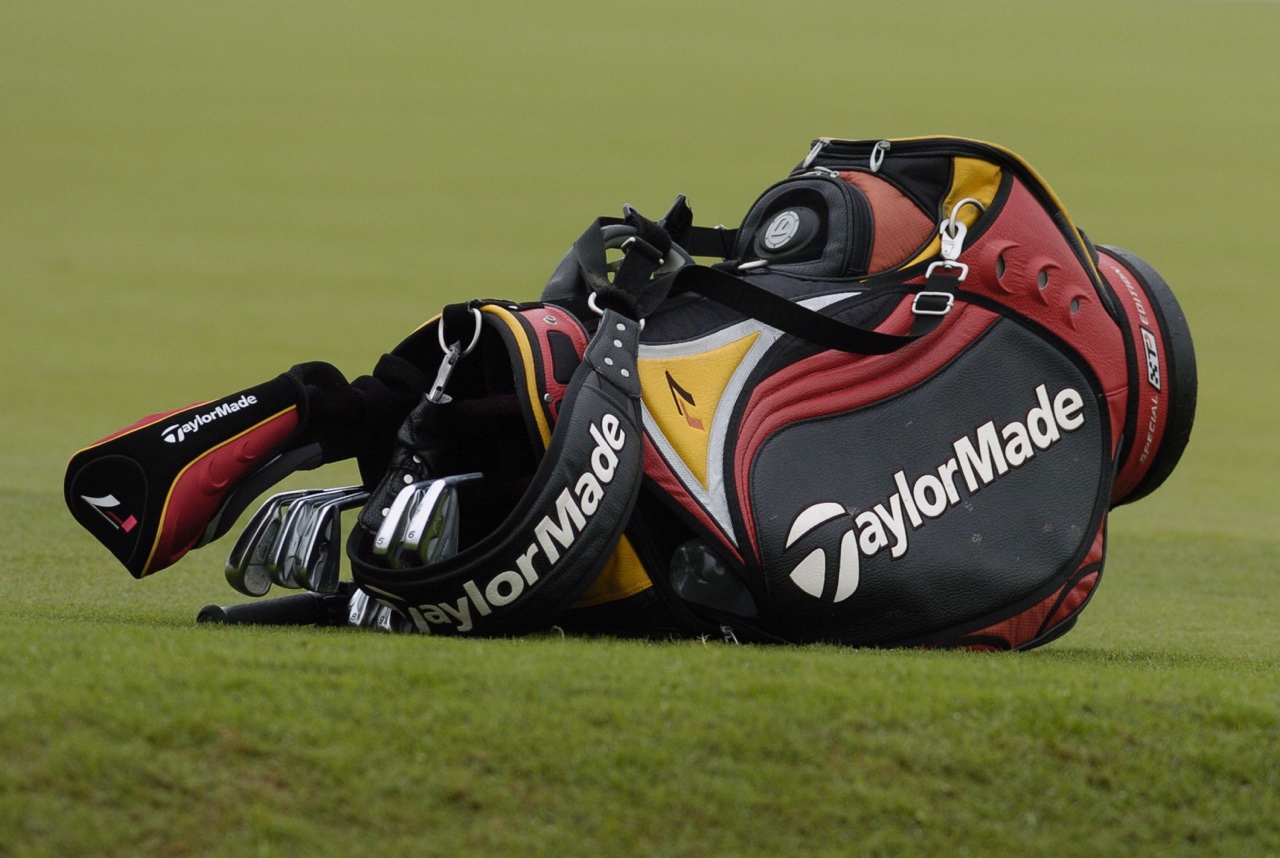 TaylorMade is a golf manufacturer based in Carlsbad, California. TaylorMade was founded in 1979 by Gary Adams, the inventor of the metal-wood.
Over the years, TaylorMade has become one of the most popular golf companies around the world. Hundreds of professional golfers on the PGA and European Tour use TaylorMade products, as do many amateur and casual golfers.
TaylorMade Golf History
In 1979, Adams took out a $24,000 loan on his house and founded TaylorMade Golf in McHenry, Illinois. He leased a 6,000-square-foot building and hired two employees. The company initially offered just one club: a 12-degree stainless steel driver designed by Adams to maximize performance of the two-piece balls that were a fad at the time, but have since become the norm.
Adams displayed his metalwood at the TaylorMade booth at 1979's annual PGA Merchandise Show in Orlando, Florida, and numerous orders were placed, totaling more than $47,000. However, the metalwood, also called the Pittsburgh Persimmon, did not gain wide acceptance over traditional woods until the early 1990s.
In 1983, TaylorMade introduced its Burner driver, a club with 7-degrees of loft and dimples on the head to improve aerodynamics.
TaylorMade was independently owned until Adidas bought the company in 1997. In 2006, TaylorMade/Adidas had its first $1 billion revenue year, marking only the second time a golf brand had achieved this milestone. In 2017, Adidas sold TaylorMade to KPS Capital Partners.
TaylorMade Tour Significance
In 1981, Ron Streck won the Houston Open with a TaylorMade driver, marking TaylorMade's first PGA Tour win. Later that year, all woods and irons were introduced to the open market and the company's sales topped $1.2 million.
In 1982, the number of PGA Tour pros using TaylorMade drivers jumped to seven and included an LPGA player, as well.
By 1982, seven PGA Tour professionals, including one LPGA player, were using TaylorMade drivers.
Identification
TaylorMade has distinctive logos, one using the name "TaylorMade" and a "T" emblem. Generally, the colors associated with TaylorMade are black, red, silver and white. In 2021, the brand branched out with the blue, black and white SIM design colors. However, the company primarily sticks to the traditional "T" and "TaylorMade".
Significant TaylorMade Releases
TaylorMade has had some significant releases since launching in the late 70s. Some of the company's most popular products include the R7 Quad, Burner, M-Series drivers and the 2021 SIM Series. Each line includes drivers, woods, irons and wedges. The company also has the popular line of Spider putters that many professional and amateur players use.
| | |
| --- | --- |
| Year | Release Information |
| 1979-83 | Persimmon Driver is TaylorMade's first-ever club. |
| 1980 | TaylorMade released its first ever iron — the KVD after Ken Venturi Design. The Company also released PR1 Iron |
| 1983 | TaylorMade's Burner Driver hits the market. |
| 1987 | TaylorMade's Tour Preferred TD released. This iron featured a hollow head construction on the 1 through 4 irons to add perimeter weighting and improved forgiveness on mis-hits. |
| 1991 | TaylorMade launches ICW 11, the iron for the everyday player. This line included the ICW 5 for better players as well. Both sets feature progressive offset throughout the set. |
| 1993 | The Burner Midsize Irons launch and feature foam-filled club heads for added weight distribution. TaylorMade also enlarged the "sweet spot" for added forgiveness. |
| 1996 | Burner Bubble Oversized hit the market and featured a club head, offset adn lie angle designed to provide workability in the mid to short irons. These irons also added more forgiveness in the longer ones. The Burner Bubble Tour Irons also launched. |
| 1999 | TaylorMade released SuperSteel Irons and the FireSole, FireSole Tour and FireSole Forged Series. This iron used titanium long irons with tungsten sole weights which added forgiveness and launch. The mid-irons were steel with tungsten heel/toe weights that increased the sweet spot. |
| 2000 | TaylorMade launches the 300 Series and the 360 Series. The 300 Series included three club head sizes designed to fit different golfer preferences. The irons include a progressive center of gravity throughout the set. |
| 2005 | TaylorMade launched the r7 series of drivers, including the quad & quad TP, r7 460, 47 425. |
| 2006 | TaylorMade launched the RAC MB, TP MB Forged, CB and CGB irons. The company also releases its popular R7 irons with the Invert Cone Technology which helped deliver higher ball speed and increased distance. |
| 2007 | TaylorMade adds the CGB Max featuring a large high-strength steel club face that was thin and flexible, designed for extreme distance. |
| 2009 | The modern Burner Iron launched with SuperFast Technology. The irons included an inverted cone, a multi-functional sole and cavity badge to deliver better feel and more consistent distance. |
| 2010 | TaylorMade releases the Burner Super Launch Irons and the Burner 2.0 irons that saw a redesign to its face to promote faster ball speeds by making its face thinner. |
| 2012 | TaylorMade released the RocketBallz Drivers and Irons along with the RocketBladez Max. |
| 2013 | RocketBladez Irons hit the market with the revolutionary Speed Pocket to protect ball speed on shots struck low on the face. |
| 2014 | TaylorMade launches the SpeedBlade and SLDR Irons along with the SLDR Driver and woods. |
| 2015 | TaylorMade releases RSi 1, RSi 2 irons which introduced the Face Slot Technology to protect ball speed when struck on the heel and toe of the club. |
| 2016 | M-Series drivers and woods hit the market, including M1, M2 M2 D-Type Drivers launch. |
| 2020 | TaylorMade released the SIM series of drivers, woods and irons. |
Image: Al Messerschmidt/Getty Images Sport via Getty Images