Nancy Lopez Biography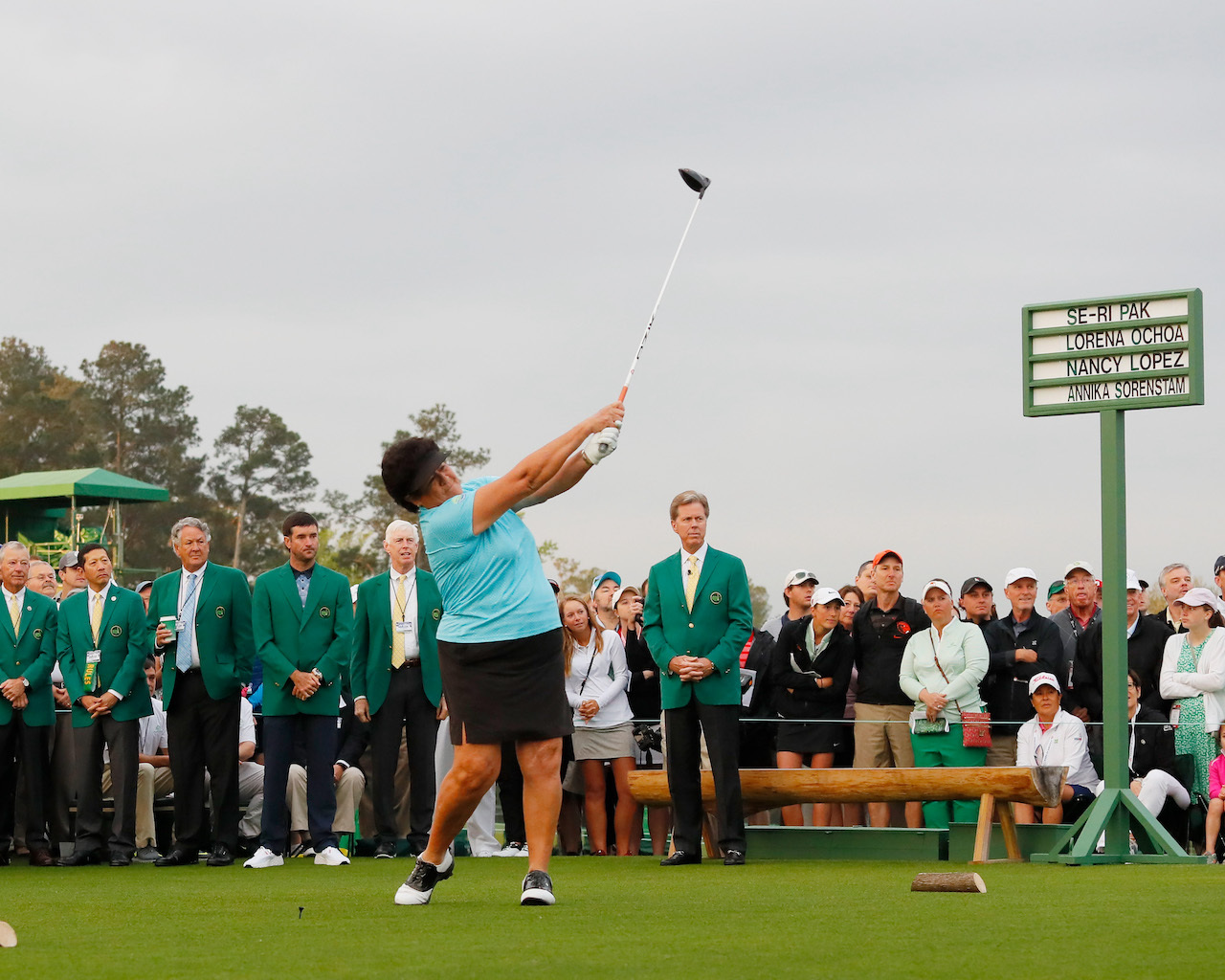 Nancy Lopez is one of the most celebrated golfers of all time. From the time she played golf as an amateur through her career as a professional on the Ladies Professional Golf Association tour, Lopez was a winner. She won her first major championship---the LPGA Championship---in 1978, and was inducted into the LPGA Hall of Fame in 1987.
Personal Information
Lopez was born Jan. 6, 1957 in Torrance, California, the daughter of Mexican-American parents. Her father, Domingo, gave Lopez her first set of clubs when she was 8. She finished second in each of her first three tournaments. Lopez attended college at the University of Tulsa, but pulled out after her sophomore year in 1977 to pursue golf as a professional. Lopez married Ray Knight, a professional baseball player for 13 years, on Oct. 29, 1982. They have three daughters.
The Amateur Years
Lopez won the California State Golf Championships for her age group when she was 9 years old. Three years later, she won the New Mexico Women's Amateur. She was victorious at the U.S. Golf Association Junior Girls' Championship in 1972 and 1974. During high school, Lopez competed on the boys' team, and she earned a golf scholarship to the University of Tulsa in 1974. While her college career lasted just two years, she won a variety of events, including the Association of Intercollegiate Athletics for Women collegiate championship. She also was an All-American.
The Professional Tour
After leaving school in 1977, Lopez joined the LPGA tour and played six events that season. She finished second in three of them. During the 1978 season, she won a total of nine events, including five in a row. Her performance that year led her to be named both the rookie of the year and the player of the year. Lopez also secured the Vare Trophy, given to the golfer with the lowest average number of strokes per round. She also won the trophy in 1979, when she won eight events. Her first major championship was in 1978, when she won the LPGA Championship.
The 1980s and '90s
Most of her success on the LPGA tour was in the 1980s, when she won 25 events. From the standpoint of wins, her best season was 1985, when she won five events and scored 21 top-10 finishes. She earned $416,472 that season. In 1988, she became the fourth player in the history of the PGA to exceed $2 million in winnings. She began to play a reduced schedule in the 1990s, and her last victory was in 1997 at the Chick-fil-A Charity Championship.
After Golf
Lopez remained active in the sport even after she retired from the LPGA at the end of the 2002 season. She finished with 48 wins and $5.3 million in career earnings. She sponsors an annual tournament known as the Lopez Hospice Golf Classic, and another tournament that benefits an organization--- Winshape--that provides children with foster care. Even after retirement, she has continued to play in various events from time to time---including the LPGA Championship in 2004 and 2007---but she mostly has been a non-factor. She has her own line of clothing and equipment for women golfers, called Nancy Lopez Golf.