The History of Callaway Golf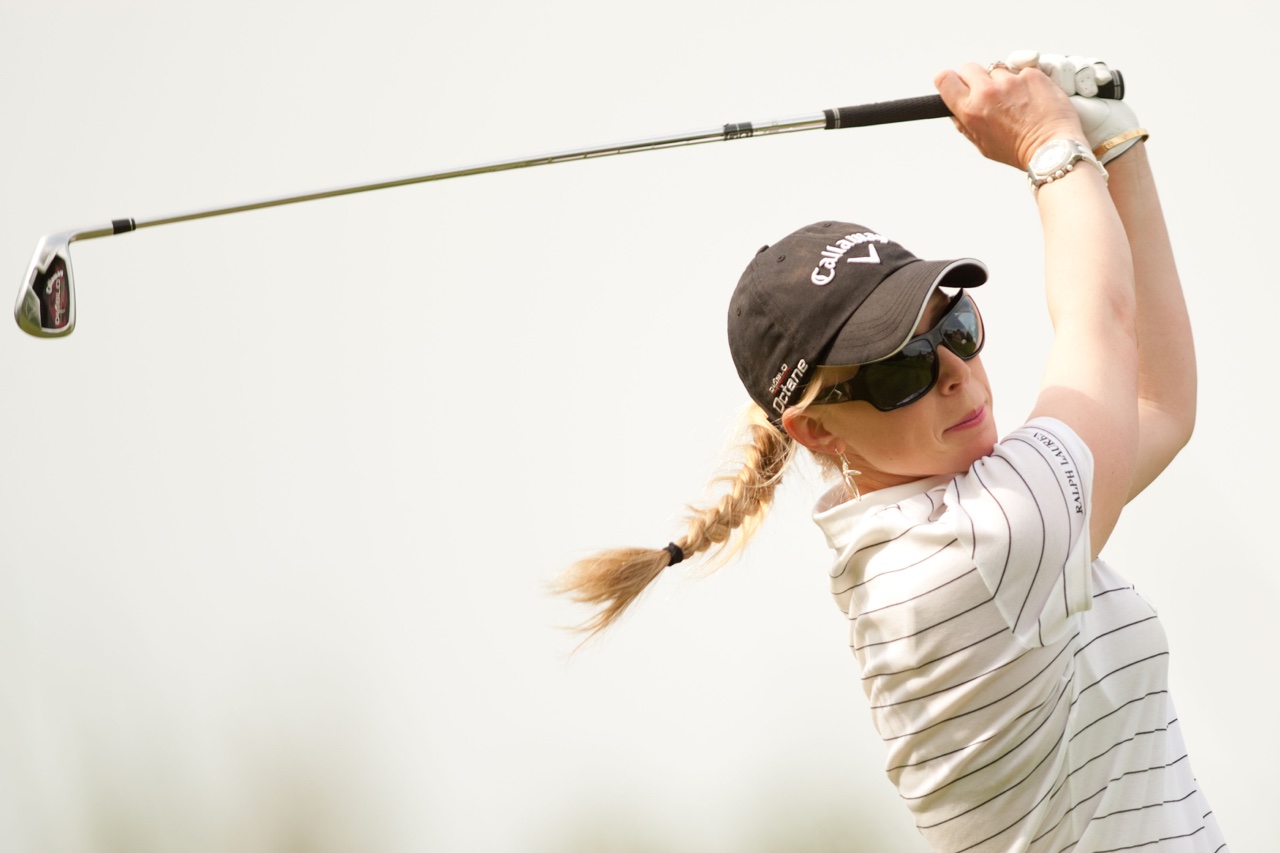 Callaway Golf is headquartered in the North San Diego County town of Carlsbad, and is one of the biggest golf equipment manufacturers in the world.
History of Callaway Golf
Founded in 1982, Callaway Golf launched after former textile and wine businessman Ely Callaway purchased a share in the Hickory Sticks USA golf company.
1982-85: The Early Years of Callaway
After selling his winery in 1981 for a $9 million profit, Callaway bought a 50% stake in Hickory Sticks USA, a golf club company that produced shafts with steel cores and hickory coverings. After buying into the company for $400,000 in 1982, Callaway moved the operation to Cathedral City, California, renamed the company Callaway Hickory Stick and sold clubs out of the trunk of his car.
Callaway became president and CEO of the company in 1983 and a year later bought the other half of Hickory Stick for $400,000 from original owners Richard Parente and Dick De La Cruz. That's when Callaway moved the operation to Carlsbad in 1985, where it remains. That same year, Callaway hired Richard C. Helmstetter, a billiards cue designer, to be his lead club consultant.
1986-89: The Beginning of Callaway Golf
In 1986, Callaway became the first golf equipment maker to install computer-run milling machines. The technology was first applied to their putters to ensure a uniformly flat putting face. That same year, Helmstetter became the head club designer.
In 1988, the company rebranded itself to Callaway Golf and debuted its S2H2 core technology. The irons were the first clubs to feature the technology, which later appeared in the first Callaway stainless woods in 1989. Between 1988 and 1989, the company's sales more than doubled, from $4.8 million to $10.4 million.
1990-94: Callaway's Rise in Professional Golf
In 1990, Callaway's clubs garnered more publicity as Senior PGA Tour players began to use them. The company got even more attention when Don Bies won with the a Callaway S2H2 driver. Callaway didn't forget the ladies, as they released the Ladies' Gem model as well.
The Big Bertha driver launched in 1991 and saw success almost immediately as PGA professional Mark Brooks won twice with the club in its first year.
By 1992, Callaway sales topped at $130 million and the Big Bertha became the most-used club on the Senior, LPGA and Hogan Tours. In the next few years, top players on all three tours, including Johnny Miller, Annika Sorenstam and Jim Colbert, won with Callaway clubs. Callaway followed up its Big Bertha driver by launching its forgiving Big Bertha irons line in 1994.
1995-99: Callaway's Rise to Number 1
When sales exceeded $550 million, Callaway Golf became the world's biggest seller of irons and woods in 1995. With so much success, the company decided to form its golf ball division in 1996. Swing guru David Leadbetter joined the company and Callaway partnered with golf club maker Roger Cleveland to develop a line of Tour-quality wedges.
In July 1997, the company bought Odyssey putters for $130 million and introduced its tungsten technology. In 1998, the X-12 irons, the company's most forgiving irons to date, launched with huge success. To close out the millennium in 1999, Callaway introduced its Hawk-Eye technology.
2000-02: A New Era
In one of its most exciting years, Callaway hired Arnold Palmer, released its Rule 35 golf ball, introduced the Odyssey White Hot Putter technology and brought its "variable face thickness" technology to market — all in 2000. Through the early part of the new century, the company continued improving on its cutting-edge products.
While the turn of the century brought a ton of success, Ely Callaway received a pancreatic cancer diagnosis, retired as president and CEO and died in 2001. Ron Drapeau became the new CEO and president, and in his first full year in 2002, the company introduced their carbon-fiber technology.
2003-2009: Callaway Tour Staff Grows
Callaway golf was the largest golf manufacturer in the world as it continued to improve its popular "X" series irons and carbon-fiber technology. The company picked up the Top Flite, Strata and Ben Hogan brands following Spalding's bankruptcy.
Major touring professionals, including Phil Mickelson and the LPGA's Morgan Pressel, won Major championships with Callaway clubs. Their success sealed the company's status through the middle part of the 2000s. In 2008, the company rolled out "i-bird" hybrid clubs for men and women as well as the "I-MIX" technology, which allows golfers to easily switch out club heads and shafts.
2010-Present
Callaway continues to grow its professional staff with players on virtually every professional tour worldwide. The company named a new CEO in 2012 as Oliver "Chip" Brewer III took over the duties. Since Brewer took over, many new clubs have launched, including the GBB Epic and X16 series of drivers.
The company continues to expand by purchasing other companies like OGIO, Toulon Design in 2016, Travis Mathew in 2017 and Jack Wolfskin. Callaway's most recent move was when a merger with Top in March 2021. In addition to Callaway's success, Odyssey putters continues to hold the title as the top putter in golf.
Callaway/Odyssey Relationship
Callaway purchased Odyssey in 1997 for $130 million. Before Callaway bought Odyssey, it generated about $10 million in putter sales, while Odyssey, in 1996, had around $35 million in sales.
Four short years later, Callaway released the Odyssey White Hot Putter, which went on to become one of the most popular of all time.
In 2002, Callaway announced the introduction of its exclusive black Stronomic(R) insert technology in the Odyssey DFX putters. These putters provided a pleasant sound and feel at impact as they were reformulated for the newer two- and three-piece balls.
Callaway continued to release new putters through Odyssey with an overwhelming hold on the golf industry as it is the No.1 putter in golf. According to Callaway's 2020 Annual Report, it recorded $982,675 in net sales on Golf Equipment, which includes Odyssey putters.
Where are Callaway Clubs Made
Callaway Golf has manufacturing and distribution centers in Carlsbad, Calif. and in Toronto, Canada. It also has a production facility in Monterrey, Mexico.
The company's golf ball plant is in Chicopee, Massachusetts where Callaway invested $50 million into the plant to modernize it and create state-of-the-art machinery which gave Callaway the most modern ball factory in the world.
Callaway Irons By Year
Callaway has introduced some of golf's most popular and recognizable irons over the years. Here are some of their top releases.
Year
Model/Notes
1981
Callaway Hickory Sticks
1994
Big Bertha Irons
1997
Big Bertha Gold Irons
1998
Big Bertha Ti Tungsten Iron/ Big Bertha X-12 Irons/ Tungsten Titanium Irons
2000
Hawkeye Ti Irons/ Steelhead X-14 Irons
2002
Big Bertha Irons RCH 75i Graphite Shaft/ BB Constant Weight Uniflex Steel shaft/ Hawkeye VFT Titanium Irons
2003
Steelhead X-16 Irons/ Steelhead X-16 Pro Irons
2004
Big Bertha Fusion Irons with Shaft Options: RCH System 45i/RCH 75i Graphite/ RCH 85i Graphite/ NS Pro 990 Steel/ X-18 Irons with Constant Weight Uniflex Steel/ System 55 UL Light/ System 75 CW/ System 85 CW/ X-18 Pro Irons with Dynamic Gold/ RCH Pro Series M75i
2005
X-Tour Irons
2006
Fusion Wide Sole Irons with Shaft options: Fusion Wide Sole Graphite/ NS Pro 990 Steel/ X-Forged Irons/ X-20 Irons with Uniflex Steel/ Callaway X-20 Graphite/ X-20 Tour Irons/ Big Bertha Irons with Royal Precision MicroTaper/ Callaway Graphite Women's
2008
Big Bertha Irons with Fit-On M Hybrid Graphite Shaf/ FT i-brid Irons with NS Pro 990 Steel/ FT i-brid Graphite/ FT Women's Graphite/ FT Irons with NS Pro 1100 Steel/ FT Iron Graphite/FT Women's Graphite/ Big Bertha Irons with Big Bertha Graphite/ Uniflex Steel/ Women's Graphite/ X-Forged '09 Irons/ X-22 Tour Irons/ X-22 Irons with X-22 Graphite/ X-22 Uniflex Steel
2010
Diablo Edge Irons with Diable Edge Graphite Shaft/ M10 Flighted/ Diable Forged Irons with NS Pro 1100 Steel/ Diable Edge Forged Graphite/ X-24 Hot Irons with X-24 Uniflex Steel Shaft/X-24 Graphite Shaft/ X Prototype Irons
2011

| | |
| --- | --- |
| | Razr X Irons with Razr X Iron Graphite/ M-10 Razr Flighted X Steel/ Razr X Tour Irons with Dynamic Gold/ Razr X Forged Irons with Project X Flighted/ Razr X Muscleback Irons/ Razr XF Irons |

2012
Big Bertha Irons with RAZR X HL Graphite/ RAZR X Black Irons with RAZR X Black Graphite shaft/ Memphis 10 XP Steel
2013
X Hot Irons with Speed Step 85 Steel/ X Hot Graphite/ X Hot Pro Irons/ X Forged Irons/ X Utility Prototype Irons with Project X Pxi Steel/ Graphite Design G Series 95 Graphite/ Apex Irons with XP 95 Steel Shaft/ Recoil 660 Graphite/Recoil 680 Graphite/ Apex Pro Irons with KBS Tour V Steel/ Recoil 95 Graphite/ Recoil 110 Graphite
2014
X2 HOt Irons with Ultralite Iron Graphite Shaft/ Speed Step 85 Steel Shaft/ X2 Hot Pro Irons with Project X Flighted 95 Steel/ X2 Hot Women's Irons/ Big Bertha Irons/ Big Bertha Women's Irons/ Apex Utility Irons with Recoil 660/ 680 Graphite/ KBS V Spec Steel
2015
XR Irons/ XR Pro Irons with KBS Tour V90 Steel/ Speed Step 80 Steel/ XR Women's Irons/ Apex CF 16 Irons with Recoil 760/780 Graphite/ XP 95 Steel/ Apex Pro 16 Irons/ Apex Muscleback Irons
2016
XR OS Irons with Fubuki AT Graphite/ TT Speed Step 80 Steel/ Apex Black Irons with XP 95 Stepless Black Steel/ Recoil 760/780 Graphite/ Steelhead XR Irons with XP95 ST15 Steel/ Ozik Program F15 Graphite/ Steelhead XR Pro Irons/ Big Bertha OS Irons/ Big Bertha OS Senior Irons
2017
GBB Epic Irons with Project X LZ 95 Steel/ Recoil ES 760/780 Graphite/ GBB Epic Pro Irons/ Big Bertha Irons/ GBB Epic Star Irons
2018

| | |
| --- | --- |
| | Rogue Irons with XP95 Steel/Synergy 60 Iron Graphite/ Rogue Pro Irons/ Rogue X Irons with KBS Max 90 Steel/ Synergy 60 Iron Graphite/ Rogue Iron Women/ Big Bertha Irons with KBS Max 90 Steel/ Recoil ZT9 Graphite/ X Forged Utility (UT) Iron |

2019
Apex 19 & Smoke 19 Irons with Elevate 95 Steel/ Catalyst 50-60-80 Graphite/ Apex Pro 19 & Smoke 19 Pro Irons/ Epic Forged Irons with Tensei AV Silver Graphite/ Steel Fiber FC Graphite/ Epic Forged Star Irons
2020
Mavrik Irons with Elevate 95 Steel/ Project X Catalyst 55-65-75 Graphite/ Mavrik Max Irons with KBS Max 80 Steel/ Project X Catalyst 55-65-75 Graphite/ Mavrik Pro Irons with Elevate 105 Steel/ KBS TGI 90 Graphite
Image: Darren Carroll/Getty Images Sport via Getty Images