Updated August 3, 2021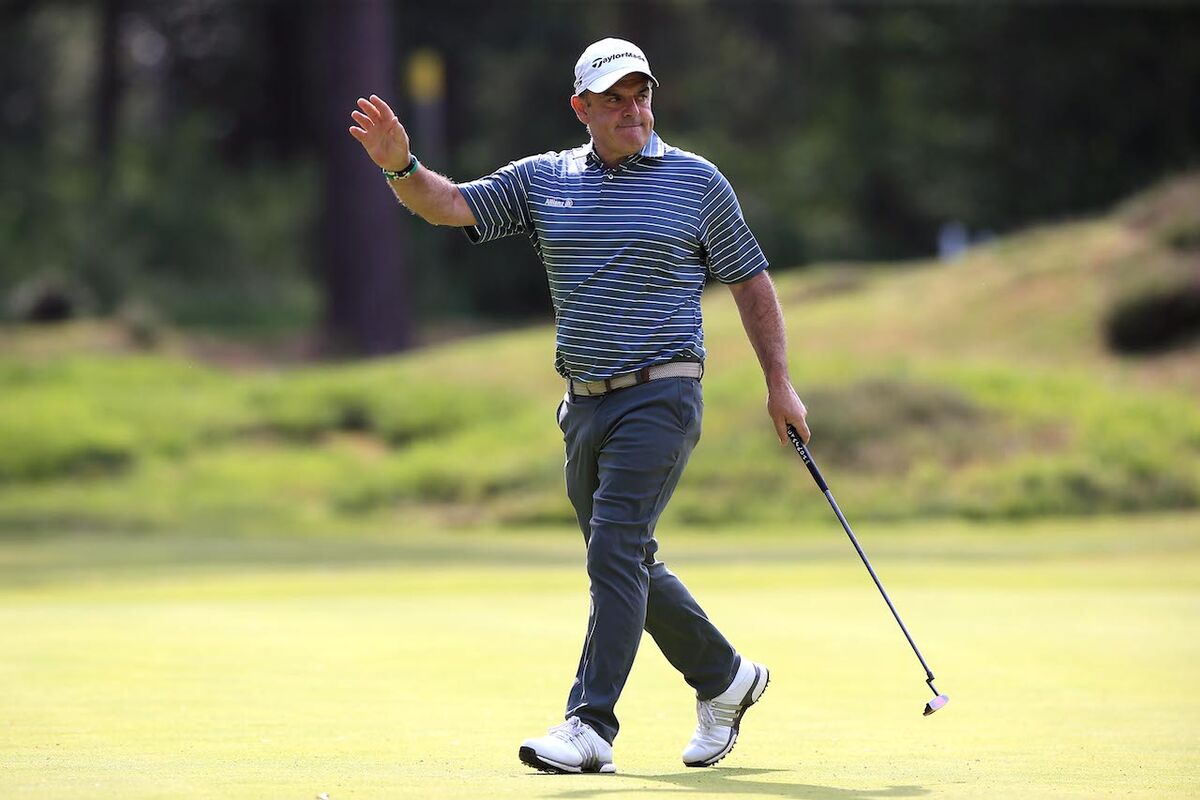 Paul McGinley is an Irish golfer who plays professionally on the European Tour. He has achieved victories at the amateur and professional levels, and is a four-time member of a European Ryder Cup team, playing on three teams that won the Cup, including in 2002 when he holed the winning putt.
McGinley was a decorated amateur golfer in Ireland. In 1988, he won the Irish Youths Championship and the Scottish Youths Championship. The next year, he won the Irish Amateur Championship, and in 1991, shortly before he embarked on his professional golf career, he was victorious in the South of Ireland Championship.
After turning pro in 1991, McGinley found success on the European Tour and eventually the PGA Tour Champions.
McGinley joined the European Tour in 1992, when his best finish was 2nd at the Playboy Charity Challenge. He scored second-place finishes in 1993 and 1994, and three top-five finishes in 1995, before claiming his first victory in 1996, at the Hohe Brucke Open. He finished 19-under par to win that event.
McGinley went on to collect seven more victories, including four international and three more on the European Tour. His other victories were the 1997 Oki Pro-Am, 1997 Irish PGA Championship, 2000 Irish PGA Championship, the 2001 Celtic Manor Resort Wales Open, the 2002 Smurfit Irish PGA Championship, 2003 Smurfit Irish Championship and the 2005 Volvo Masters.
McGinley debuted on the PGA Tour Champions in 2017 where his best finish was at the Dick's Sporting Goods Open when he tied for 20th. His second top-25 finish came at the Insperity Invitational and wrapped up his first year 95th in the Charles Schwab Cup standings.
In 2018, McGinley finished with just one top-25 at the Senior Open Championship when he tied 18th. The following year, the Irishman struggled as his best finish was T46 at the Senior Open Championship.
McGinley has played in all of golf's major championships, beginning with the British Open Championship in 2002. He missed the cut in that event, but has four top-30 finishes in his career at the British. He has excelled in the PGA Championship, twice finishing in the top 10. His best finish was a tie for sixth in 2004.
McGinley was a favorite choice for various national teams. He played on the 2002, 2004, 2006 and 2014 Ryder Cup teams. McGinley won the 1997 World Cup with Padraig Harrington, and played on 13 World Cup teams (1993-94, 1998-2006, 2008).
McGinley was on the Seve Trophy team in 2002 and 2005 and captained the 2009 and 2011 Seve Trophy teams. In 2006, 2007 and 2009 he participated in the Royal Trophy. On top of all that, McGinley played on the 1991 Walker Cup team.
McGinley gained notoriety in 2006 for his actions during the Ryder Cup. American golfer J.J. Henry was lining up for a long putt on the final green that would tie their Ryder Cup match, a streaker broached the green. After that occurred, McGinley conceded the 25-footer and offered a handshake to Henry.
Since turning pro in 1991, McGinley's career earnings stand at $1,078,932.
McGinley was born on December 16, 1966, in Dublin, Ireland. He stands 5-foot-7 and weighs 160 pounds. He has a wife, Alison, and three children — Niamh, Killian and Maia. His wife Alison played golf for England and on the Ladies European Tour.
He lists his interests as football, music, and Formula 1 racing. McGinley was a Gaelic football player until he was 19 years old, when he broke his kneecap. That injury ended his football career, but opened the door to his golf career. In 2005, McGinley earned his photo on a stamp in Ireland.
Image: Stephen Pond/Getty Images Sport via Getty Images