Golf's U.S. Open Trophy: Facts and History
Updated June 21, 2022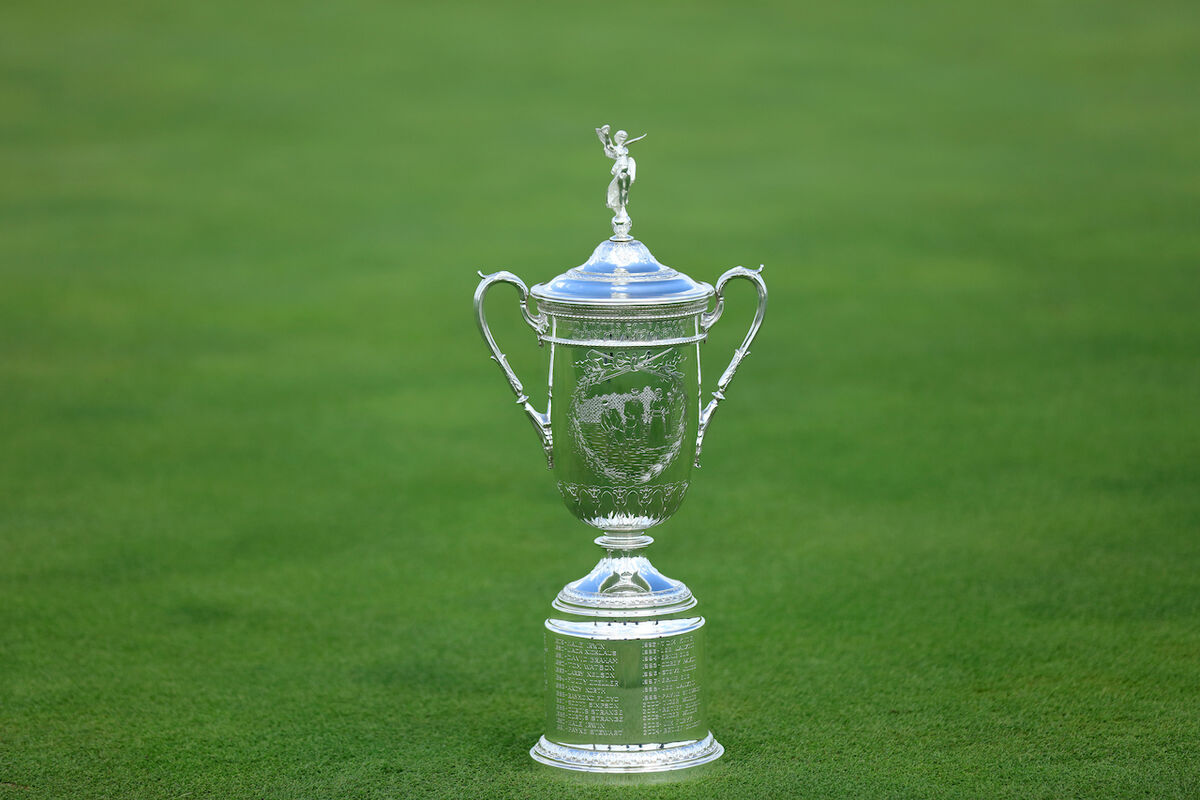 The U.S. Open Trophy is about as iconic of a trophy as you'll find in the game of golf. When on display, the trophy is a magnet for attention. From the engravings to the perfect polish, the trophy isn't light on good looks or history. Here are some historical facts surrounding the hardware.
The original U.S. Open Trophy was handed out to Horace Rawlins when he won the inaugural event in 1895. It was made by the Gorham Company, the best in America at the time and one whose products are now highly sought after by antique dealers.
In fact, the trophy was so valuable that when notorious drinker Fred Herd won it in 1898 the USGA forced him to make a cash deposit on the trophy so he wouldn't be tempted to sell it.

Sadly, the original trophy was lost in 1946 when champion Lloyd Mangrum's home clubhouse, Tam O'Shanter in suburban Chicago, was burnt to the ground. Mangrum had kept the trophy on display at his home club and it was destroyed beyond repair in the blaze.
A new trophy was made in time for the 1947 U.S. Open when Lew Worsham won at St. Louis Country Club. That trophy is still used today.
The U.S. Open trophy was commissioned by the USGA and is kept by the champion for one year. The trophy is then handed to the next champion and the previous winner exchanges it for a slightly smaller replica.
The U.S. Open trophy is 18 inches tall and made of pure sterling silver. The trophy weighs about 8.5 lbs. Each year a new champion's name is etched onto the trophy as another golfer writes his name in history.
Name of the U.S. Open Trophy
The U.S. Open Trophy is named just that. It does not bear a particular name. In fact, the Masters Trophy and the Claret Jug are also not named.
The Wanamaker Trophy, which is given to the winner of the PGA Championship, is the only men's golf major championship trophy that has someone's name attached to it.
While the U.S. Open trophy must be returned each year, the winners do get a unique gold medal to keep. This tradition dates back to the original tournament, where the trophy was largely seen as more for a professional's home club and the medal for the individual golfer.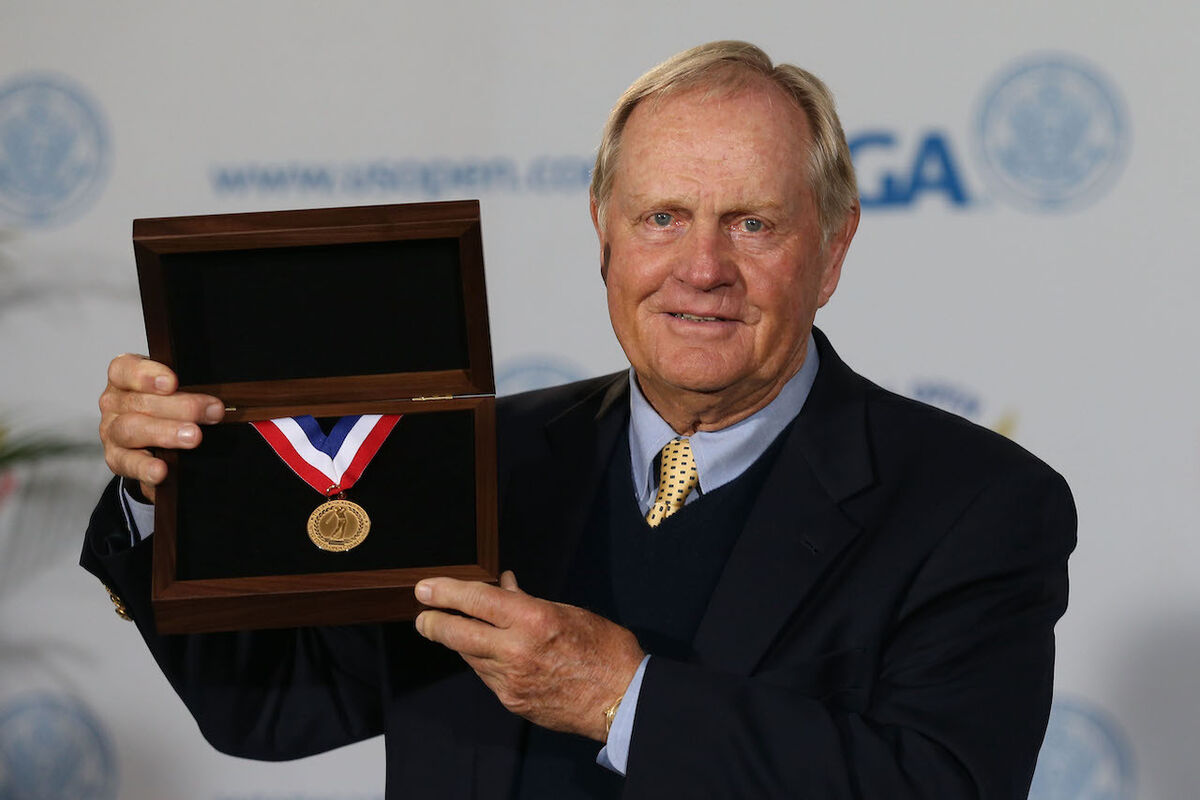 The medal remained nameless and had various designs before it was named the Jack Nicklaus Medal in 2012. Nicklaus, along with Ben Hogan, Bobby Jones, and Willie Anderson, holds the record for the most U.S. Open wins with four. Nicklaus' image is featured on the medal and is a great way to honor the history and traditions of this great American event.