PGA Championship Stories: John Daly's Unbelievable 1991 Win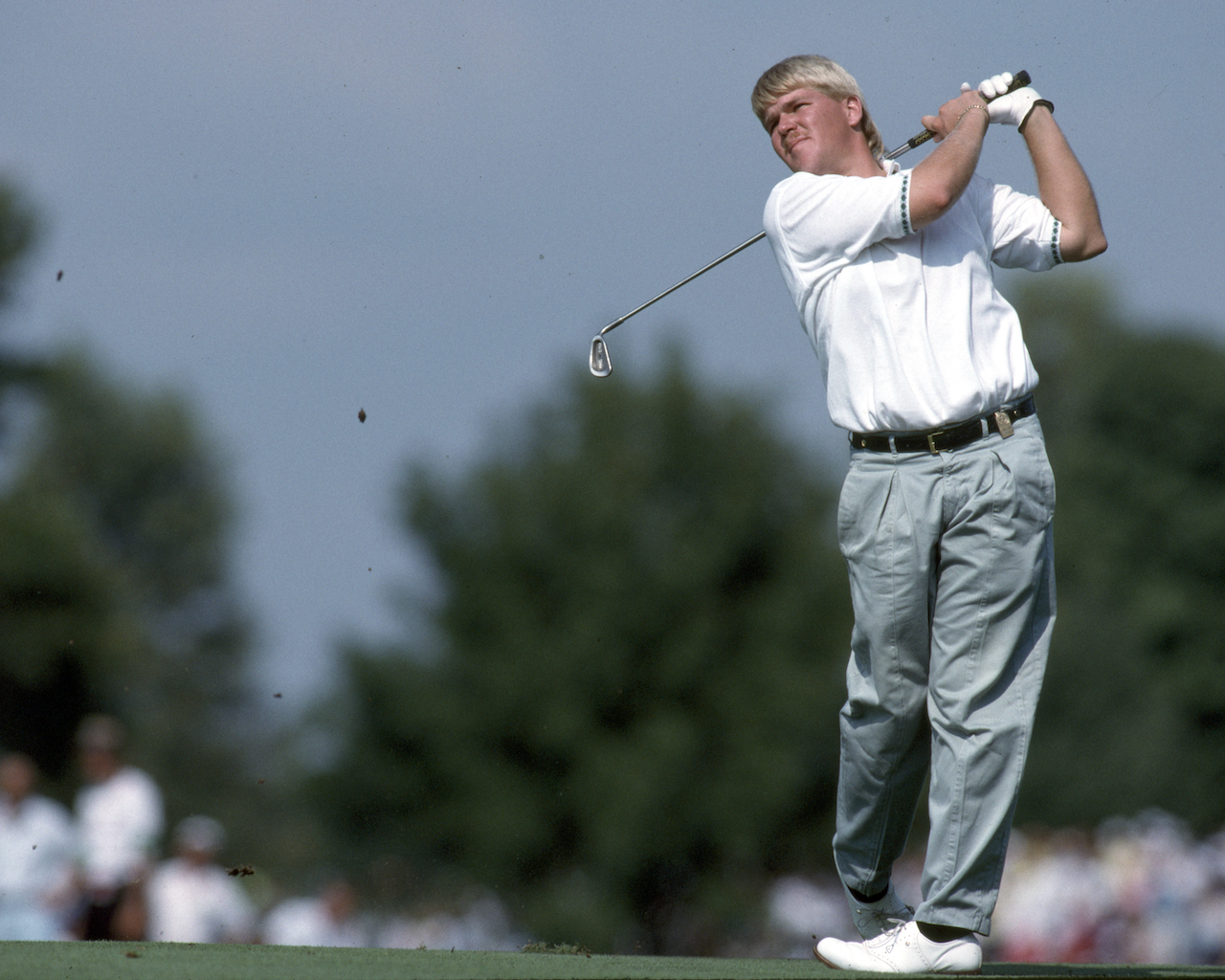 In 1991, Crooked Stick Golf Club in Carmel, Indiana played host to both the PGA Championship and to one of the biggest underdog stories in sports history: John Daly's first PGA Tour win.
Daly was a PGA Tour rookie at the age of 25 and was never meant to play the tournament. He was the ninth alternate and hadn't even bothered to travel from his home in Memphis on the slim chance he would get to play the tournament. Then, Wednesday morning, Daly received the call from the PGA of America. Nick Price was withdrawing from the tournament as his wife was going into labor and if Daly could make it to Crooked Stick, there was a spot for him in the PGA Championship.
Daly jumped in his car and drove to the course. He arrived too late to even play a practice round but secured the services of Price's caddy Jeff "Squeaky" Medlin to help him throughout the tournament.
John Daly The Outsider
Daly was far from the typical golfer. He grew up throughout the rural South, primarily in Arkansas, and could never be called a "country club" type. He began playing golf at a young age, eventually winning both the Missouri and Arkansas State Amatuer Championships during high school and attending the University of Arkansas on a golf scholarship.
Daly was known for his folksy, laid-back attitude, his blonde mullet, and his propensity for cigarettes, soda and junk food. He was largely seen as an outsider, but one who often won people over with his enthusiasm, sincerity and charm. He also happened to have one of the longest drives in golf.
Daly's first round at the 1991 PGA Championship was his first-ever round at Crooked Stick, so he relied on the advice of his caddy Medlin who had meticulously studied the course. What both Daly and Medlin soon learned was that Daly could drive over most of the obstacles on the Pete Dye-designed course, something no other golfer could do consistently. He finished his first round 3-under par and tied for 8th place.
During the second round, Daly played even better, shooting a 67 to take the lead at 8-under par. Sportscasters tried to analyze Daly's unorthodox swing, one which nearly touched his ankle on the backswing and propelled his drives 300 yards during an era when no one else could hit the ball that far. As the golf world watched, many wondered if Daly, a virtual unknown, could handle the pressure of leading at a major championship.
Fan Favorite
Daly credits the crowds with steadying his nerve. Fans had taken easily to Daly who many saw as an "everyman". Thousands cheered his every shot from the gallery as his catchphrase of "grip it and rip it!" quickly caught on in the golf world.
He shot another 3-under par round in the third round to extend his lead to three strokes heading into the final round, as of Kenny Knox and Craig Sadler gave chase. In the end, Daly held his nerve as his challengers fell away, shooting a final round 71 to claim both his first major and first PGA Tour win.
Daly showed two aspects of his character in the victory. The first is perhaps the best-known part of Daly's persona: he went to a McDonald's drive-through in a limousine to get a bite to eat before returning for a party at Crooked Stick. The perhaps less well remembered but much more significant act was that he announced immediately that he would donate $30,000 to a scholarship fund for the daughters of Thomas Weaver, a fan who had tragically died when he was struck by lightning while attending the PGA Championship. And with the win, Daly etched himself into PGA Championship history.