How to Play Bethpage Black With or Without a Tee Time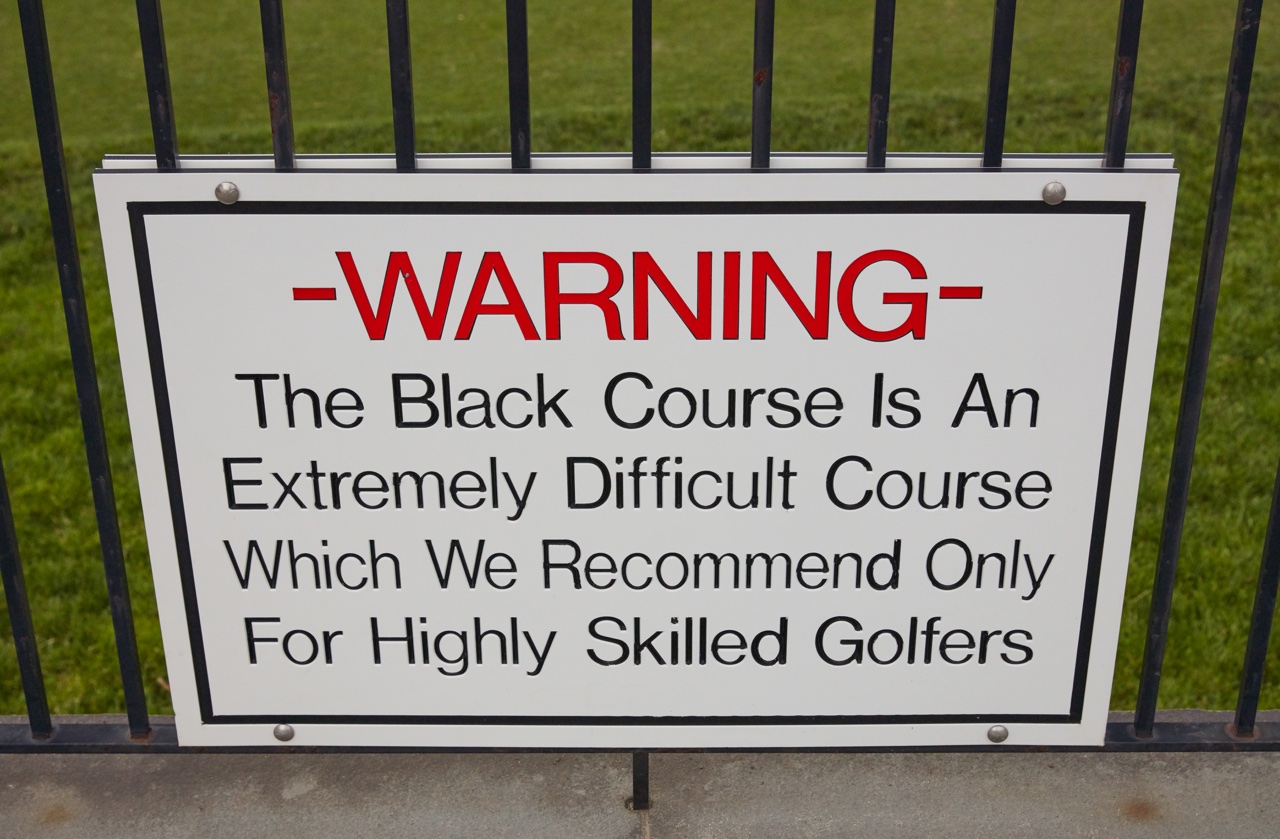 Bethpage Black is a rare find in the world of golf. The championship golf course has hosted three major championships and will host the 2025 Ryder Cup. Most courses of that stature are strictly off-limits to the common golfer. Bethpage, however, not only welcomes anyone and everyone, but offers them a place to sleep.
Those seeking to cross the acclaimed course off their bucket-list can do so quite easily, and affordably, actually. Non-New York residents pay $160 for a weekend round and $140 during the week, while residents pay $80 on weekends and $70 during the week.
So, what's the secret to locking in your tee time? Bethpage State Park reserves the first hour of tee times exclusively for golfers who camp out the night before in the parking lot. Here are the secrets to snagging a tee time at Bethpage Black.
Arrive Early
This should be a no-brainer, but get there early. Prospective golfers park in numbered spots on a first come, first served basis. The parking lot, known affectionately the "Bethpage Inn", will soon fill with other hopeful hackers. For the busier spring and summer seasons, showing up as early as 4:00 p.m. should guarantee you a spot. Weekdays and the off-season are more forgiving, with some golfers reporting being able to show up as late as midnight and still getting a tee time the next day.
Once you're there, settle in for a night with the other golf nuts sleeping in their cars. The parking lot often becomes an informal tailgate as beers, barbecues and excitement mingle between the campers.
Keep in mind that you must stay with your vehicle during the wait as the occupants of any car left unattended for more than an hour will forfeit their spot in line. Don't be that guy.
Prepare to Sleep in Your Car
It is important to remember that no matter what, sleeping in a car is a terrible experience. Try and make the most of it by preparing your car. Bring something soft like a yoga mat or sleeping pad (the kind used for camping) to keep you from bumping into the center console mid-snooze or feeling the seatbelt buckle dig into your bad hip. In addition, a sleep mask, noise cancelling headphones and a good sleeping bag can also make your night much more restful.
Be prepared for a sudden wake up between 4:30-5:00 a.m., when an employee will knock on your car window to give you a ticket that you'll use to claim your tee time at the pro shop.
Pre-Round Warm-Up
Now that you have your tee time, you still have a little more time to kill before teeing off. Many golfers will get rid of the early morning jitters by heading to the nearby diner for some coffee and breakfast. If you can wait just a little bit after receiving your ticket, the Bethpage restaurant begins serving a full breakfast at 6:00 a.m.
You can hit the range for a quick warm-up before seeing just how amazing the pros are as you hack it through one of the most difficult courses in America (see the Warning sign if you don't believe it).
Lastly, Bethpage is a walking course, which is hard on any tired legs, so most golfers opt for the reasonably priced bag carts. Now enjoy your time at one of America's great courses.
Book Online
Those less adventurous may prefer to book their Bethpage Black tee time online in advance. Simply register and log in to the New York State/Bethpage State Park Reservation system and check if your preferred tee time is available.
New York residents can book tee times one week in advance starting at 7:00 p.m., and non-New York residents can book up to five days in advance.
Editor's Note: I found several same-day and next day weekend tee times over the busy Memorial Day weekend. Even though out-of-state residents can only book five days in advance, if you check persistently, you will likely find a tee time that works for you.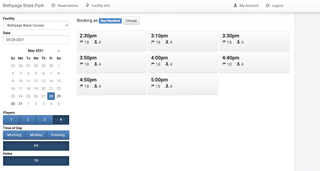 Conclusion
If your bucket-list experience becomes an addiction, not to worry. Golfers can book an online reservation on the Black Course once every 28 days.
Image: Gary Kellner/PGA of America via Getty Images