Playing Military Golf Courses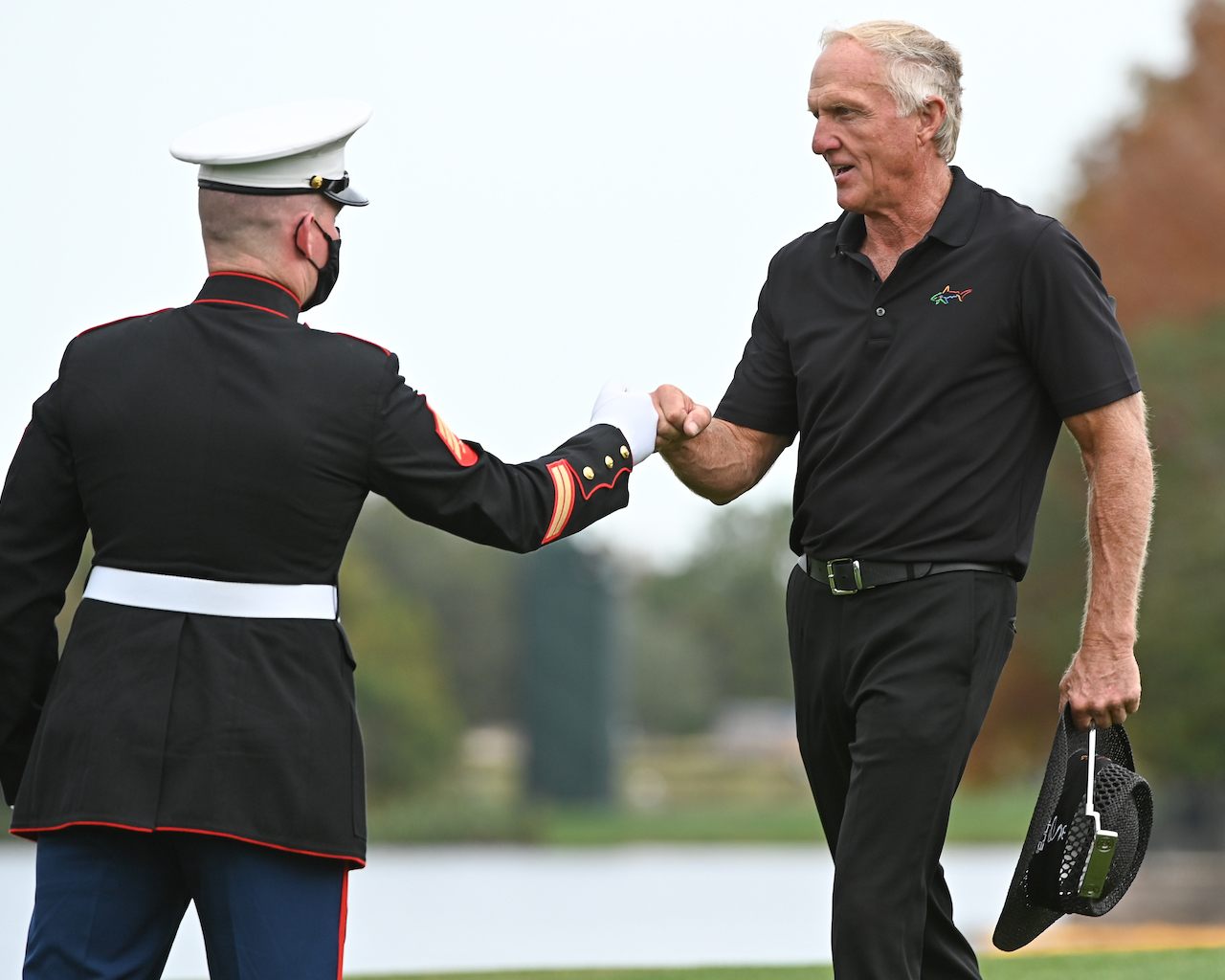 Few civilians realize that the American military operate over 150 golf courses across the world. In fact, the US Armed Forces have operated courses on military bases since the late 1800s. While officially administered by the various branches of the military, these courses are run much the same as other golf courses, with many operating a restaurant, pro shop, and even a bar for drinks after your round of golf. They are generally located on military bases, though a few are located near but not inside bases. Before playing one of these courses, however, there are some things you should know.
Military vs non-military
The first thing to check is what are the rules for playing the course. Many of these courses rely on green fees and welcome civilian players. However, not all courses operate this way. Some military golf courses only allow civilians to play as an invited guest of a member of the armed forces. Some are even more restrictive, only allowing military personnel to invite immediate family members to play their course. Restrictions were rigidly enforced following 9/11, but in recent years have relaxed slightly. Examples of courses that are open to civilian players include the Legends at Parris Island course, ran by the Marines in South Carolina, and the Army's famed course at the West Point Academy in Pennsylvania. Both courses routinely make various best-of lists.
How to Book Tee Times
An excellent resource for finding out information on military golf courses and booking tee times is the aptly names Military Tee Times. In general, the cost for civilians to play military courses is less than $50, making them a reasonable alternative to more pricier options. Be sure and allot proper time to arrive to the course, as military bases take time to navigate properly. Also include a valid form of government-issued photo ID such as a driver's license or passport in your supplies or you simply won't be allowed onto the base.
What Makes It Different?
Most of the golfing experience at a military-run facility is identical to public and private courses, and golfers should expect the same dress codes and etiquette required elsewhere. However, there are some distinctly unique aspects to playing golf on a military base. For example, loud reverberations from military firing ranges or flyovers by military aircraft are common hazards for golfers on military courses.
Another unique experience of being on a military base is the observance of Reveille and Retreat. Reveille occurs in the morning and signifies the official beginning of the day. During Reveille, the American flag is raised and service members stand in silence to honor the flag. In addition, a military tune is also played at Reveille. Civilians are expected to stand silently during this observation. Retreat is the corresponding ceremony at the end of the day and involves lowering the flag and playing "Taps". If on the links during either Reveille or Retreat, it is important to remember to stand silently in reverence of this honored military tradition.
Is It Worth It?
To put it bluntly: yes. Playing on a military course offers a unique perspective on life in the military that isn't always available to civilians. In addition, these courses are often designed by renowned architects and beautifully maintained. And as an added bonus they are also cheaper than many other courses!