Updated August 20, 2009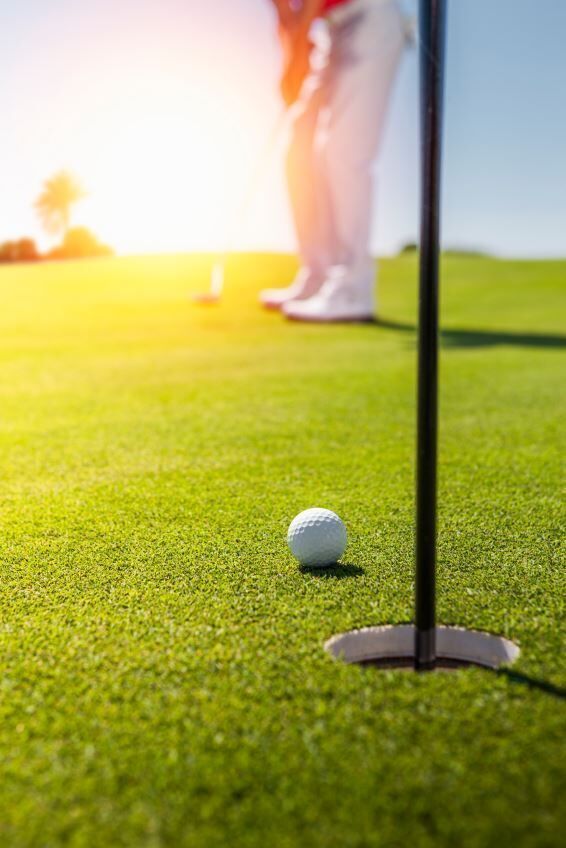 Robert Garrigus is an American professional golfer who has played on the PGA Tour since 2006. As of August 2009 he had yet to earn a Tour victory. He started playing golf at age 13 after being persuaded by his grandfather. Garrigus comes from an athletic background, as his father, Tom, was a gold medalist in shooting at the 1968 Olympic Games in Mexico City. Garrigus is known for his driving prowess, ranking second in driving distance in 2008.
Robert Garrigus was born in Nampa, Idaho, on November 11, 1977. He attended Scottsdale Community College before turning pro at the age of 20 in 1997. He failed to qualify for the PGA Tour in 2000 after shooting 11 over par after four rounds in the 1999 Qualifying Tournament. He was able to earn a spot on the Nationwide Tour for the 2000 season.
Garrigus' Nationwide Tour career began inauspiciously as he failed to make the cut in all eight of his starts in 2000. The following year, he played in only one event, but returned to the Tour in 2002 and made the cut in eight out of 21 events. After not playing on the Nationwide in 2003, he returned in 2004, finishing in the top 10 twice in 19 events. He again played in 19 events in 2005, earning two more top 10 finishes.
Garrigus joined the PGA Tour in 2006 after shooting 15 under par at the PGA Qualifying Tournament the previous December. He made 15 cuts in 28 starts, with his best performance coming at the 84 Lumber Classic where he finished in a tie for fourth while shooting 10 under par. He also finished second at the PGA Qualifying Tournament in December and maintained his Tour card for the 2007 season.
Garrigus topped the one-million dollar mark in 2007, earning $1,260,010 in 28 events. In October, he finished in a third-place tie at the Frys.com Open benefiting Shriners Hospital for Children, one of four top 10 finishes. In 2008 he slipped to $756,732, with his best performance again a tie for third, this time at the Turning Stone Resort Championship. He again played well at the PGA Qualifying Tournament in December, finishing in sixth place after shooting 22 under par.
In 2009 Garrigus had one top 10 finish as of mid-August, finishing ninth at the Legends Reno-Tahoe Open on August 9. His best round came when he shot a 64 on the third day of the 50th Bob Hope Classic. For the year, he ranked in 101st place in the FedEx Cup standings and had earnings of $537,047